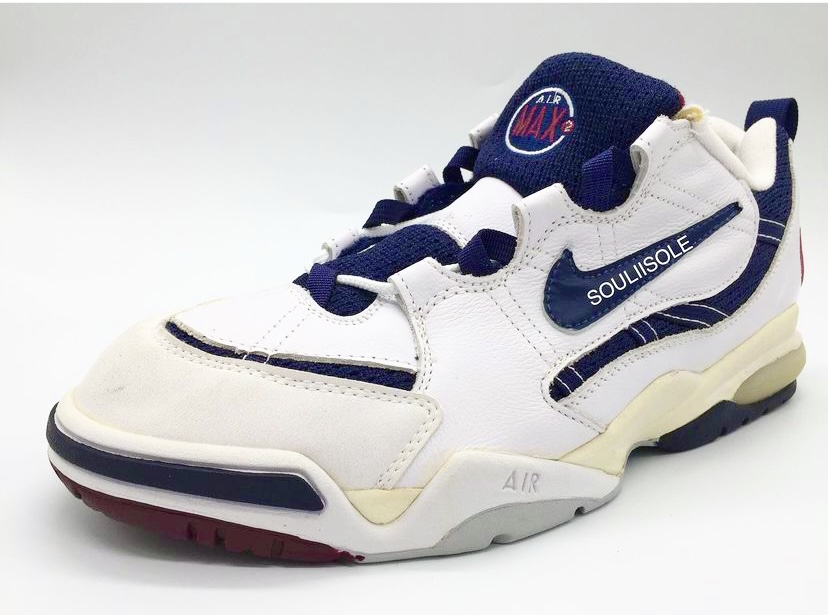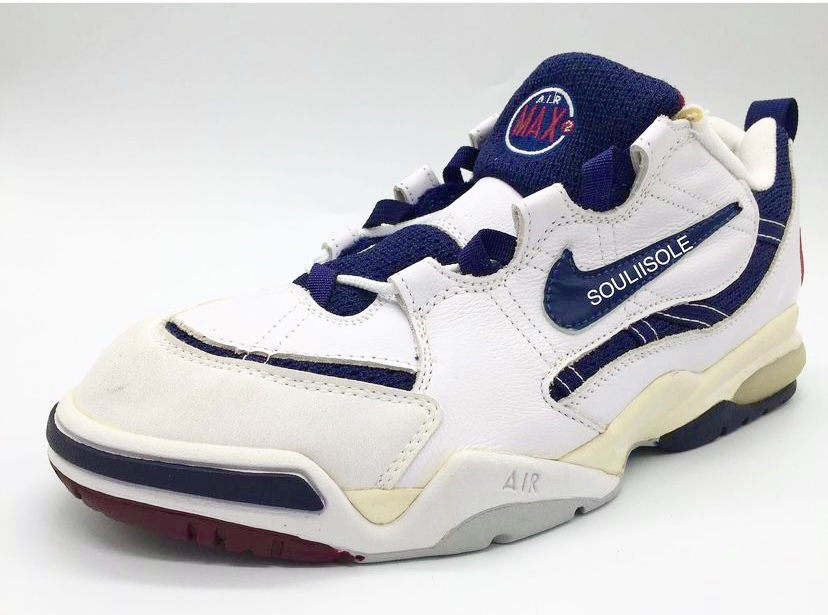 By Seth Berke Wollman (@souliisole)
Background: Andre vs Pete
The First Federer. Today we pay tribute to one of tennis' greatest men's singles players in the Open Era: Pete Sampras. When one thinks of 90s sports icons, you might think of NBA greats Jordan, Pippen, Barkley, and Penny Hardaway; football's Bo Jackson and Deion Sanders and baseball's Ken Griffey Jr. However, there was another sport – tennis – which catapulted into mainstream society in the late-80s and early 90s. It did so with loud and aggressive sports apparel, marketing campaigns and a timeless sports rivalry between two of its greatest ambassadors: Andre Agassi and Pete Sampras.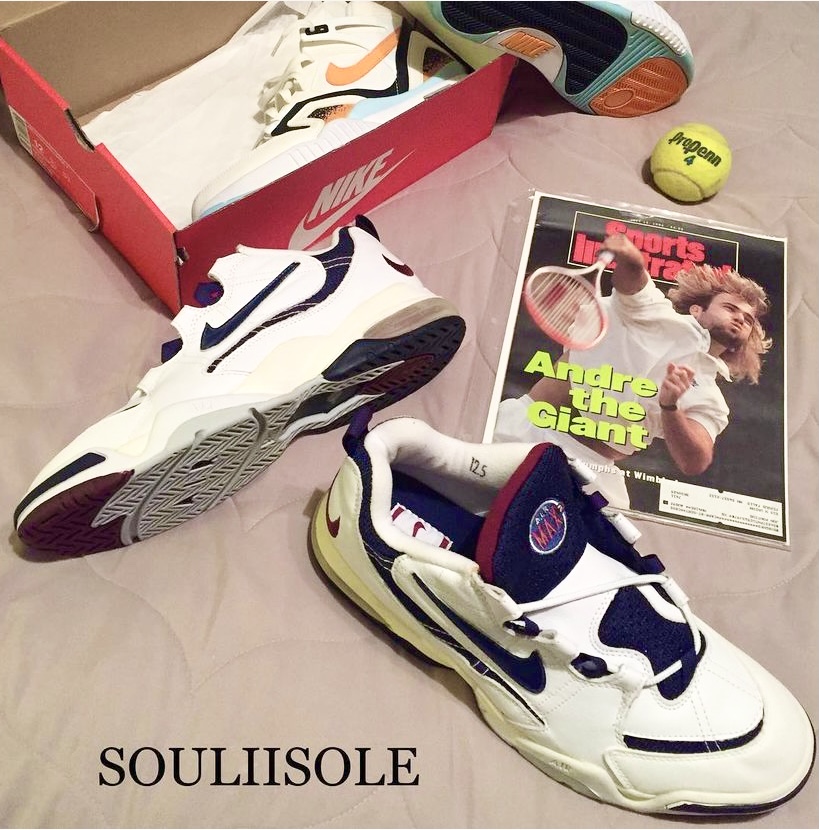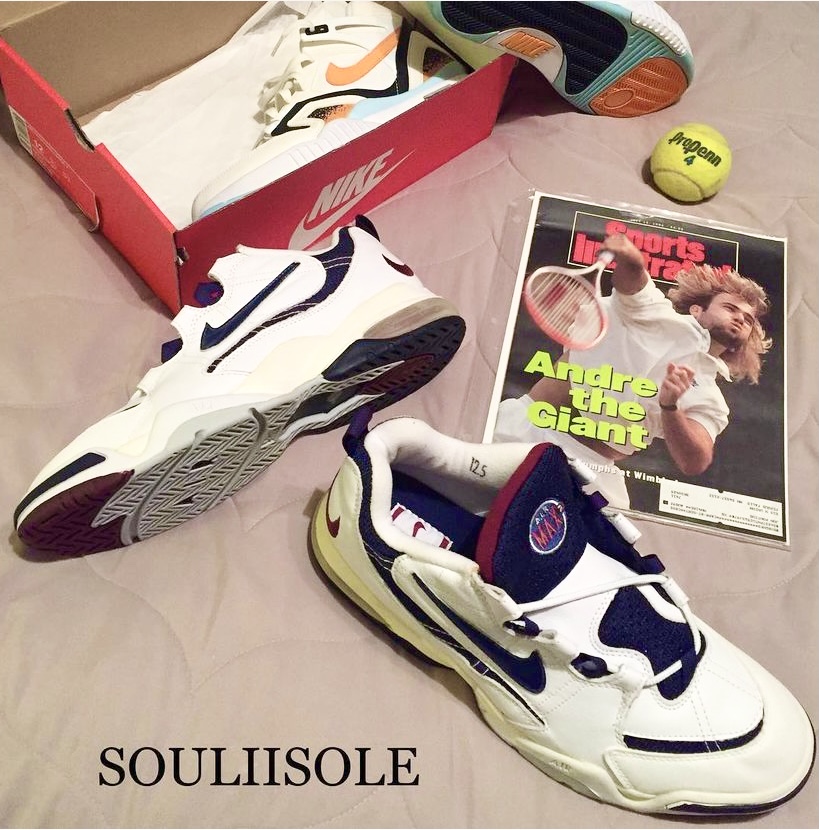 Pistol Pete
Pistol Pete Sampras' tennis resume is impressive. Until recently, he had surpassed Federer in terms of total Grand Slam Titles with 14 (2 Australian, 7 Wimbledon, and 5 US Open). Sampras however lacked personality. Instead, he was the clean cut, conservative, tennis traditionalist Agassi never would be. Moreover, his tennis game was elegant, beautiful and flawless, a reflection of his well-tempered style and demeanor on court. His signature move – the jumpsmash – a jumping volley at the net nearly impossible to return by opponents – became his trademark logo.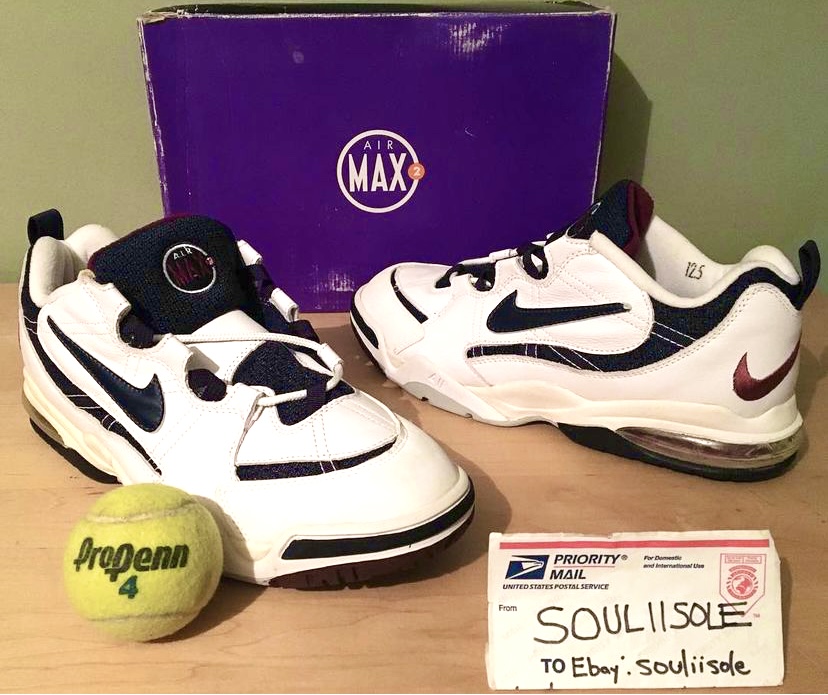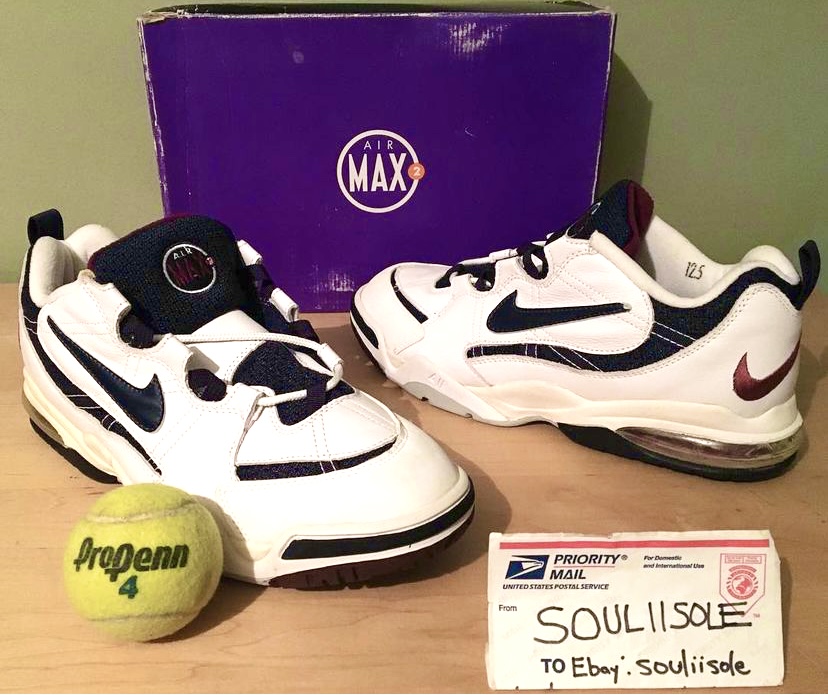 The Kicks
While Sampras predominantly wore the Air Oscillate throughout his career, a silhouette designed by Tinker Hatfield, Sampras also opted for select Air Max tennis sneakers during the middle part of the decade including the 1994 Nike Air Max2 Sweep and 1995 Nike Air Max2 Spa, seen here. This highly underrated Air Max2 tennis model featured a dual-pressure chamber Max2 visible heel with encapsulated forefoot air sole units, and a Durable Rubber Compound (DRC) outsole.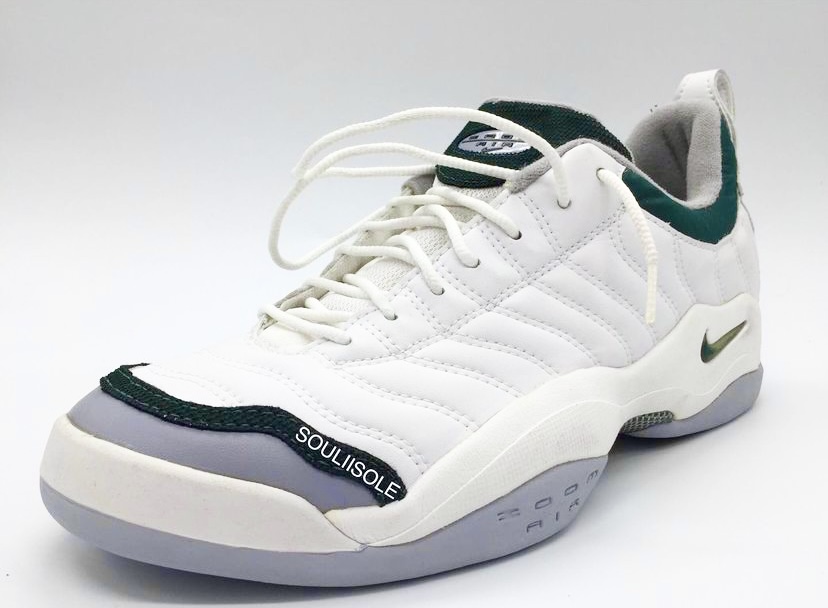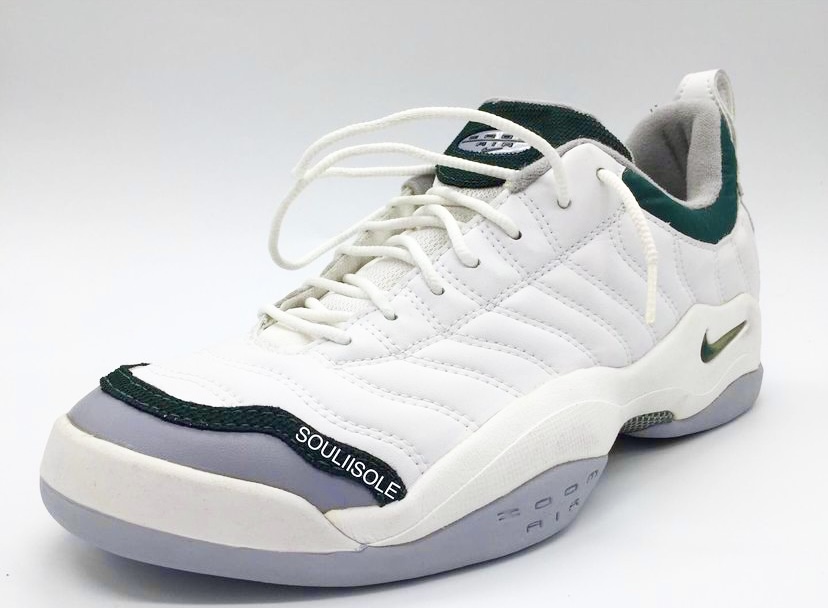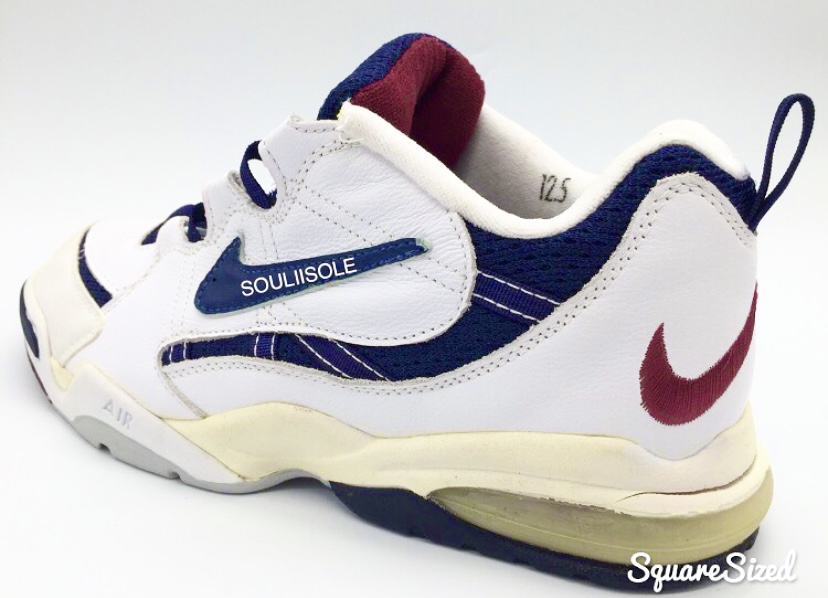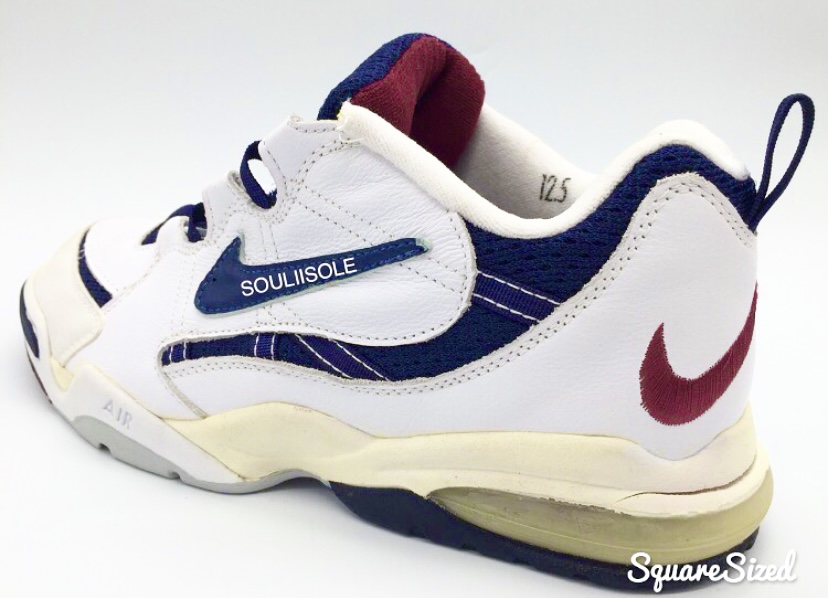 Several colorways released which added a bit of flavor including white/deep emerald-dark charcoal, white/black-royal purple, and white/midnight navy-cabernet. While not the most memorable tennis sneaker, the Air Max2 Spa is a long-lost model that is unlikely to return to center court. Wearing the Nike Air Max2 Spa won't help you beat Pete Sampras, but at least you'll steal the show and look good in the process.
Game, Set, Match, Sampras.