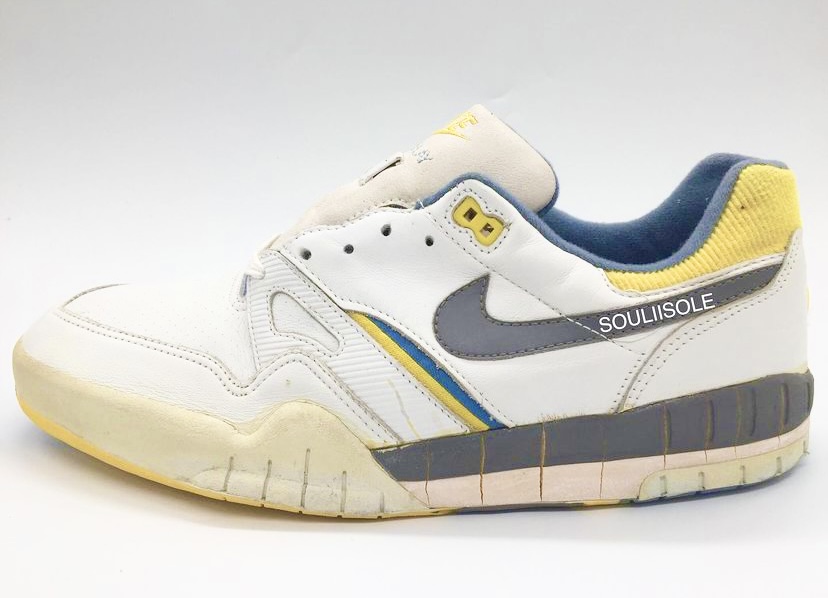 By Seth Berke Wollman (@souliisole)

"Pretty cool. Pretty obscure."
Andre Agassi's Challenge Court collection has experienced a renaissance. Designed by Matthias Wagner, this ode to the past illustrates two facts: classics never go out of style; and some people still care about tennis. While Agassi's signature collection gets a lot of hype, no one talks about the silhouette which preceded the Nike Air Tech Challenge sneaker series. None other than the forgotten tennis gem: the 1988 Nike Air Play.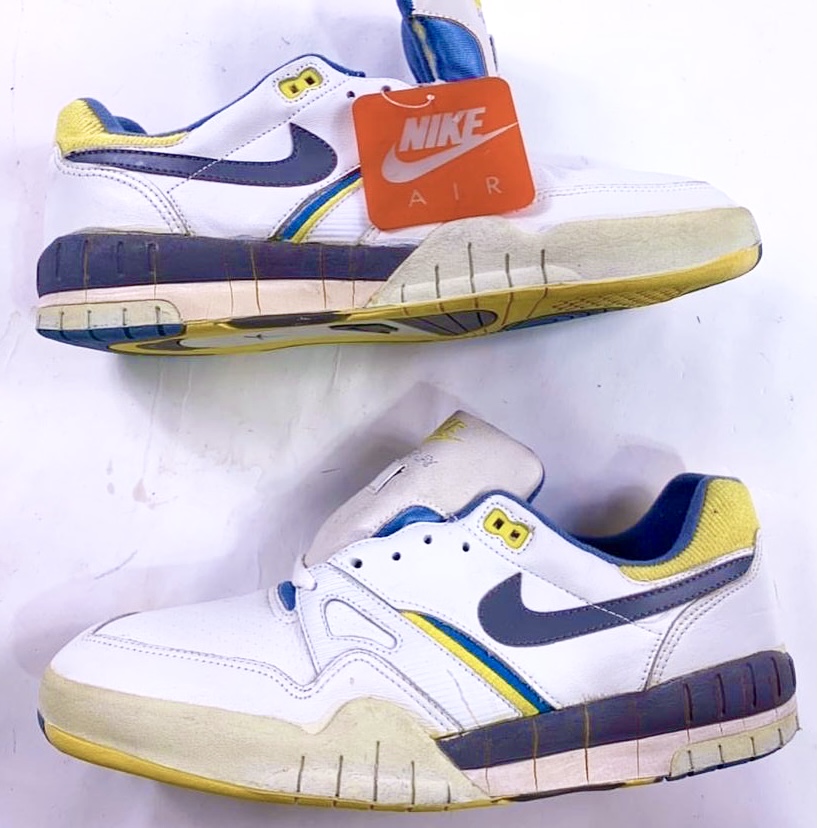 In the late '80s, Nike was innovating and developing. They incorporated forward-thinking design principles and new technology into footwear, products designed for both performance and appeal. To bring tennis to the forefront, Nike created the Air Play to appeal to a younger, more athletic fanbase, a departure from the traditional, conventional footwear of the time.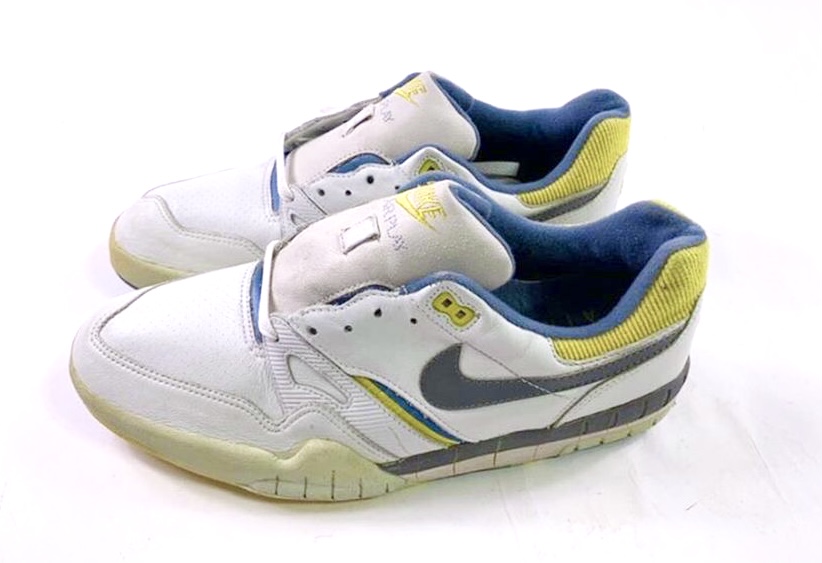 Nike marketed the Air Play as a performance sneaker with durable materials and superior cushioning. Like Andre's serve, the Air Play hit tennis courts hard, using some of the best technology at the time. The shoe featured a patented Footframe stability cradle, encapsulated heel Air Sole unit and a Durathane forefoot cup. You can see design elements of the Air Play like its toe box and midsole in later models like the Air Tech Challenge, and Air Yeezy.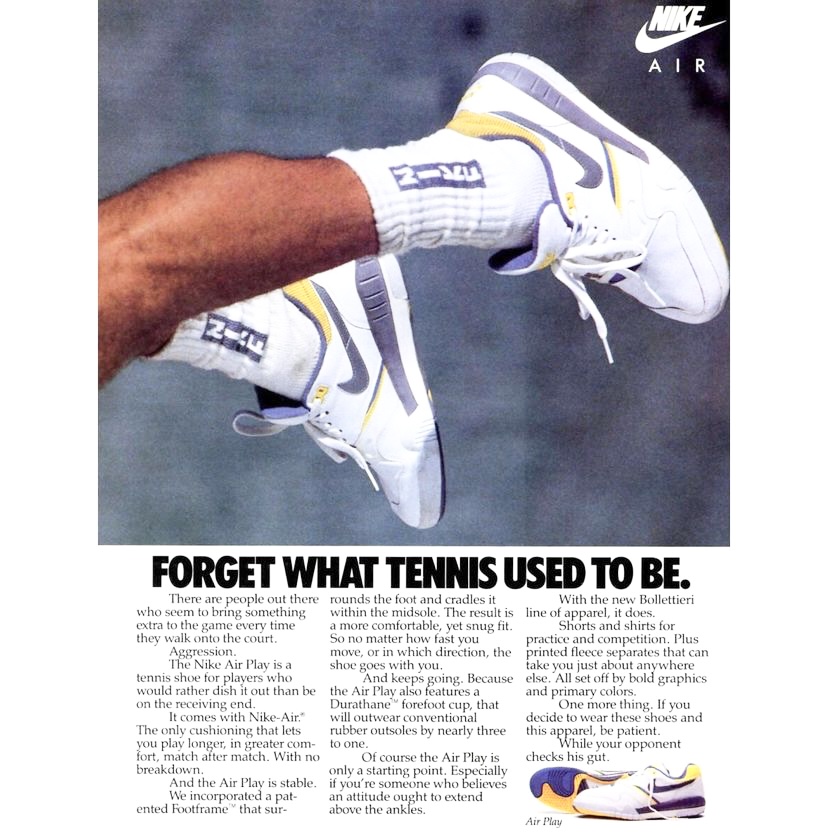 Nike relased two print ads released in conjunction with the sneaker. The ads foreshadowed the brash, rebellious sentiment that would later debut with Agassi's signature line. An underrated, obscure yet important model in Nike tennis sneaker history, the Nike Air Play paved the path forward for Agassi's Challenge Court collection.
Play on.