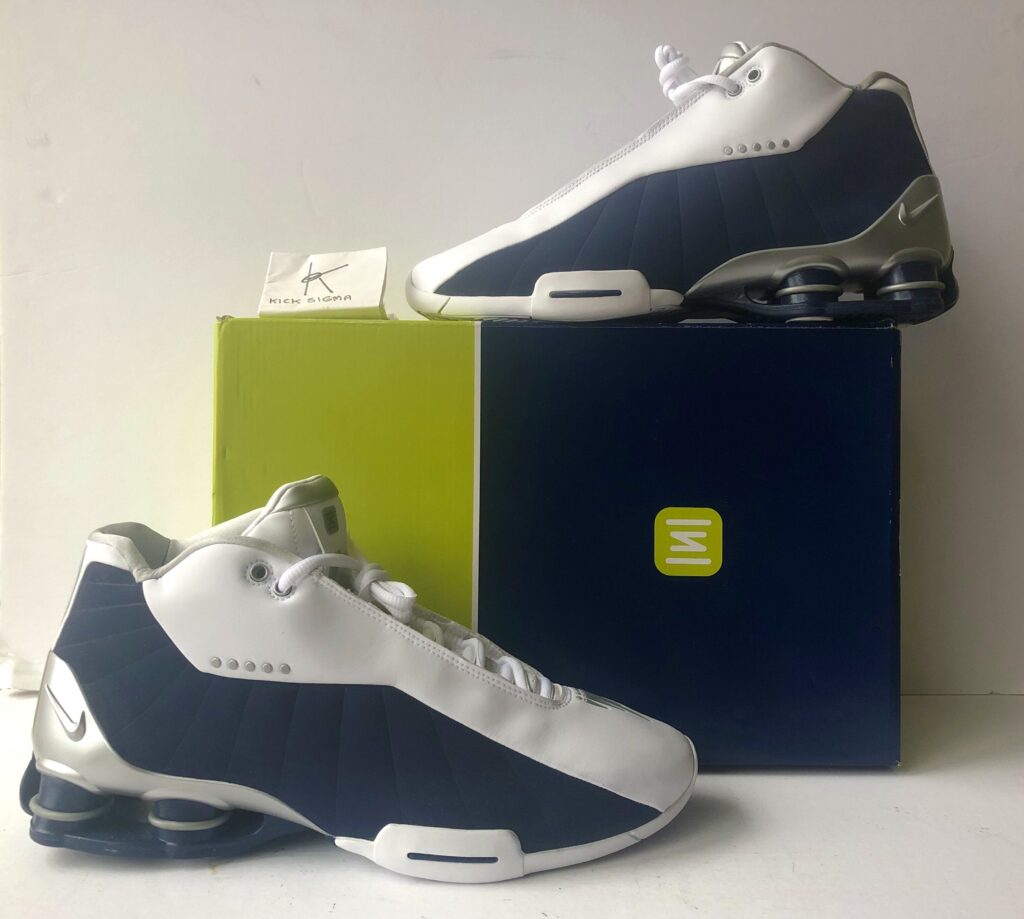 QUICK FACTS
Player: Vince Carter
Colorway: white/midnight navy/metallic silver
Original Release: 2000
Retro: 2019
Designer: Bruce Kilgore
Release Type: General Release
Weight: 16.3 ounces
We review products independently, but we may earn affiliate commission from purchases made through links on this page.
BACKGROUND
September 25, 2000- Sydney, Australia. Team USA takes on France.
While less dominant than previous Olympic teams, Team USA still showed their international basketball dominance, defeating France 106-94 during the final game of preliminary play. Led by Antonio McDyess (20 points, 11 rebounds), and Kevin Garnett (19 points, 11 rebounds), this game would have otherwise been a mere formality en route to Team USA's coronation as Olympic gold medalists. One player and one play changed that, thereby catapulting this game, the player and the sneakers he was wearing into the history books.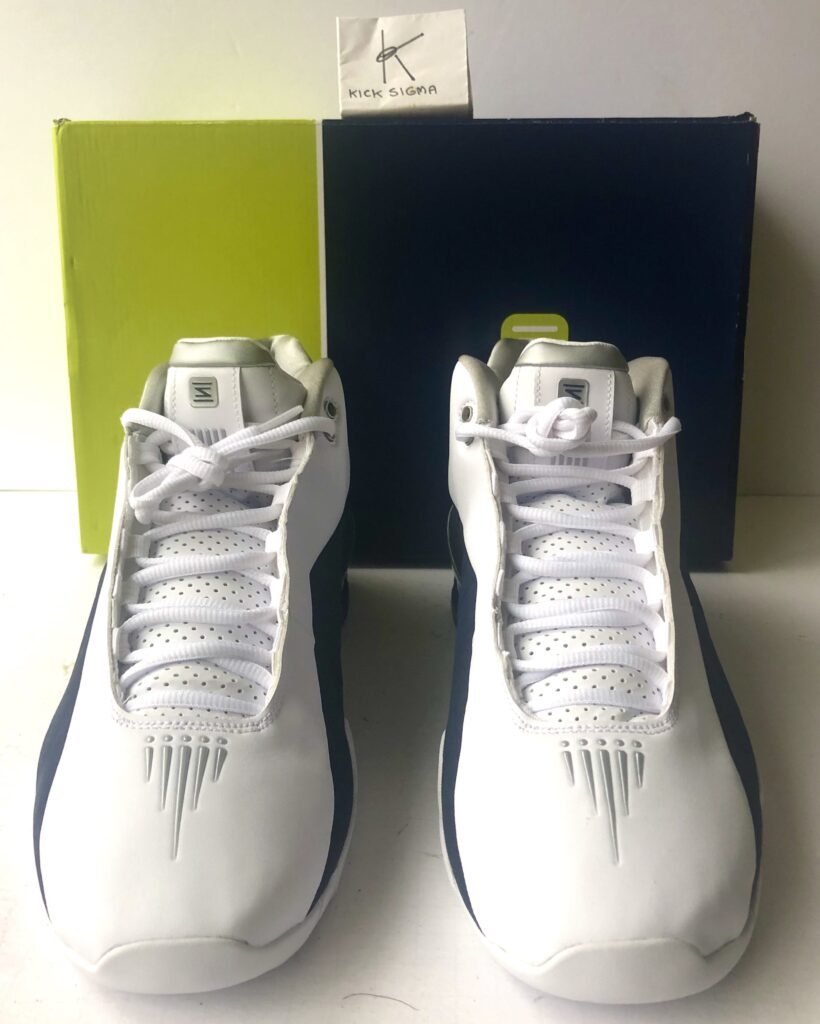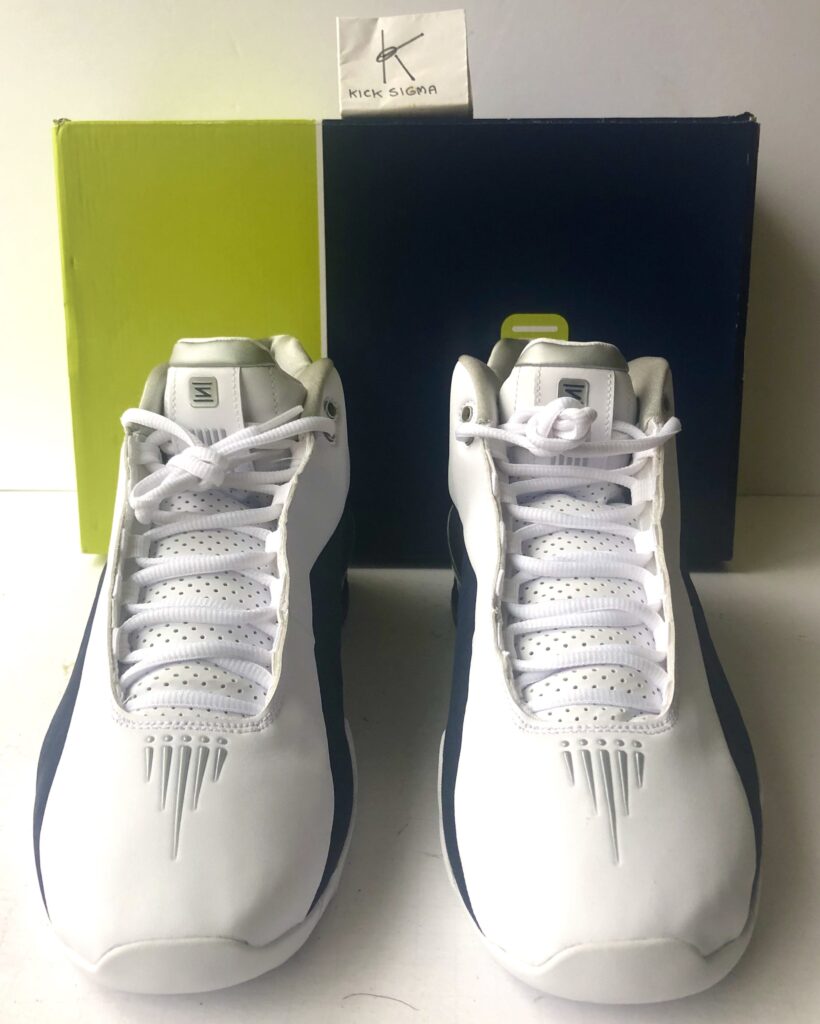 THE DUNK OF DEATH
The fact that Vince Carter could jump was no mystery. He had just come off one of the greatest Dunk Contest performances in NBA All-Star Game history, making a strong case to be considered the greatest dunker of all time.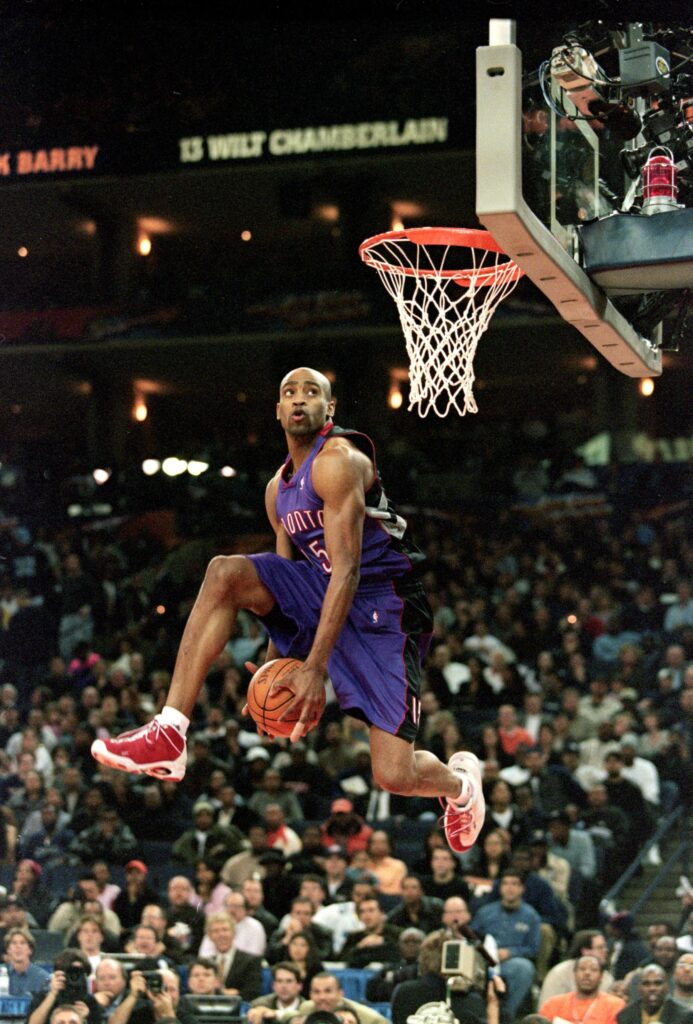 But he could do more than just dunk. In his second season with the upstart Toronto Raptors, Carter averaged 25.7 points per game, 5.8 rebounds and 3.9 assist per game, making it clear that he was a legitimate NBA star. Thus, the fact that he would perform arguably the greatest single in game feat ever, jumping over and dunking on 7'2" French Center Frederic Weis in what would become known as the "Dunk of Death" or alternatively, the "Dunk Heard Around the World", shouldn't come as a surprise to anyone.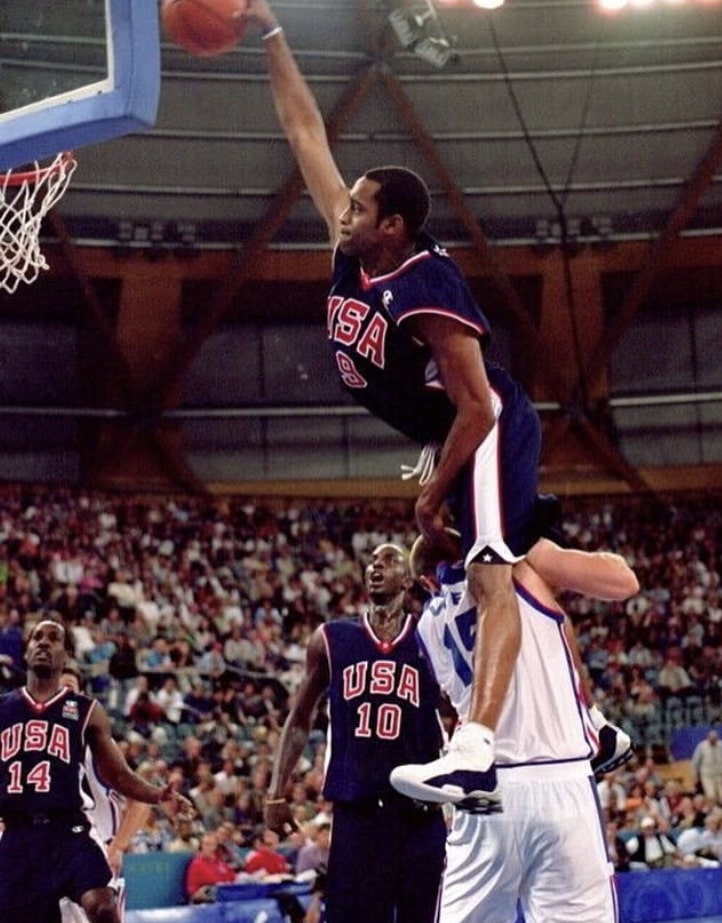 What many don't know is that the "Dunk of Death" almost didn't happen. Carter originally wasn't on the Team USA roster. Ray Allen had earned the final roster spot and it wasn't until Tom Gugliotta suffered a knee injury that Carter was selected to replace him. Suffice it to say it worked out well as, in addition to that unforgettable dunk, Carter led Team USA in scoring, averaging 14.8 points per game. Team USA would eventually finish 8-0 and face France again in the gold medal game. This time, they would best the French 85-75 and bring home another gold medal.
THE SHOES
"Getting the opportunity to debut a new technology was a no-brainer to me. It made sense with how I played." – Vince Carter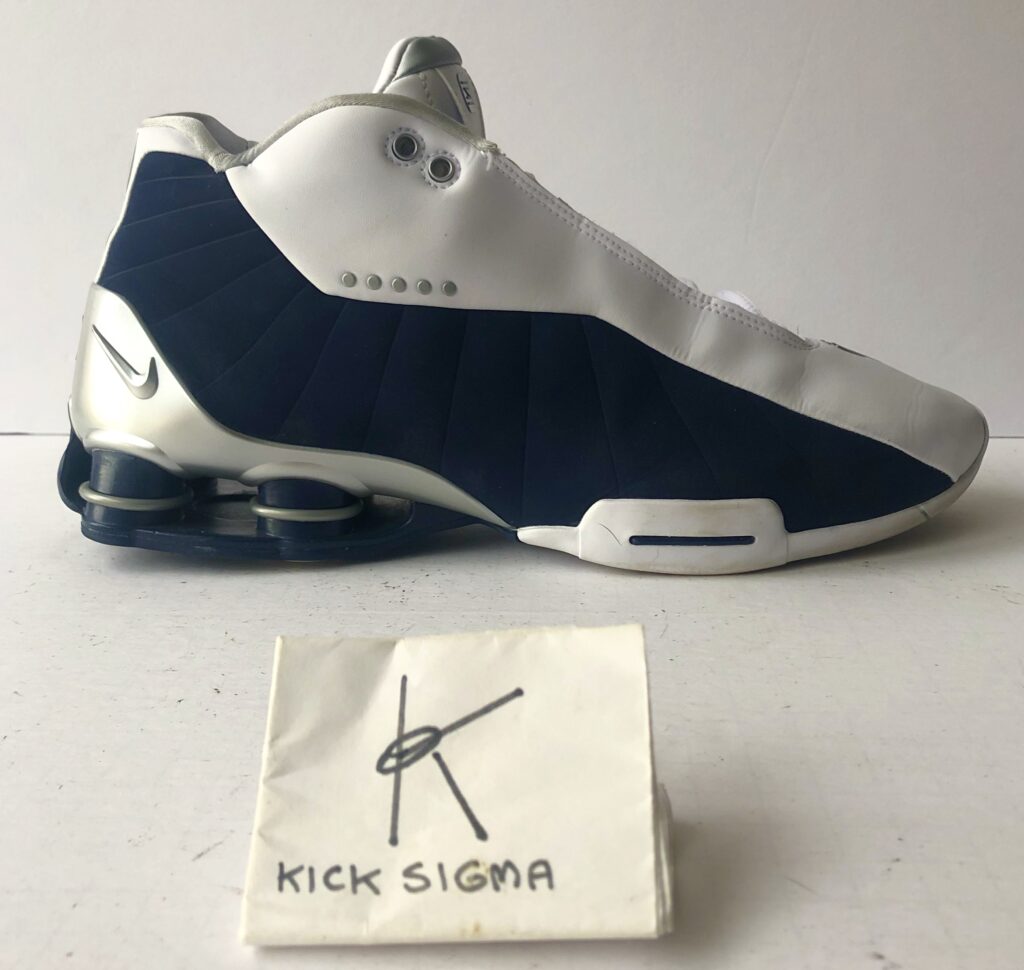 Today, the Nike Shox BB4 is synonymous with Vince Carter, but Carter wasn't originally supposed to be a Nike athlete. In 1998, shortly before the start of his rookie season, Carter signed a 10 year, $50 million endorsement deal with Puma. He spent the early part of his career with Puma, before terminating that contract in 1999. He then spent his brief sneaker free agency in Adidas and And1 before Nike had him test drive the Shox BB4 for the 2000 Sydney Olympics. He would officially become a member of the Nike family that year.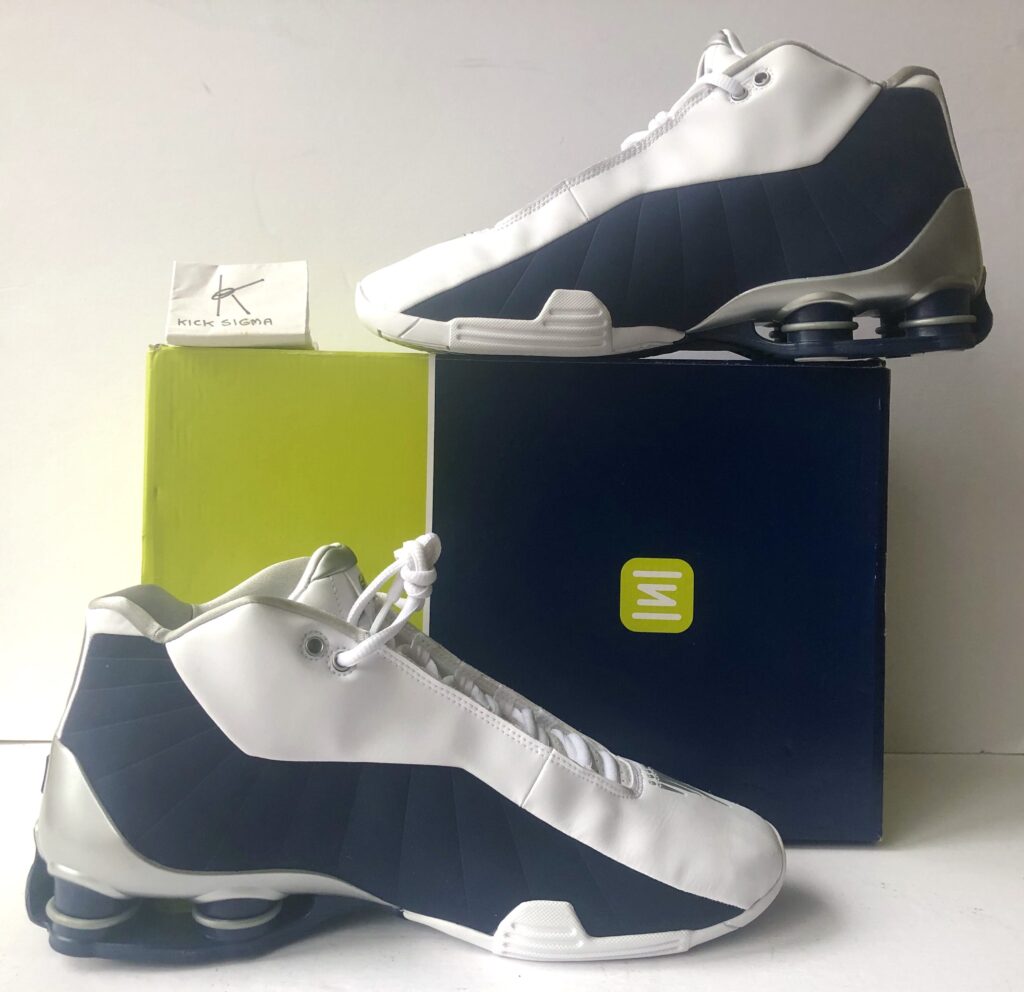 Adding Vince Carter proved to be brilliant for Nike, who at the time needed a frontman to market the fledgling Shox technology and its first basketball silhouette, the Shox BB4. Pairing the NBA's premier leaper with a technology that literally put springs in your shoes couldn't have been more perfect. And, as if that wasn't enough, Carter wore the BB4 when he dunked over Weis, thereby cementing his and the shoe's legacy.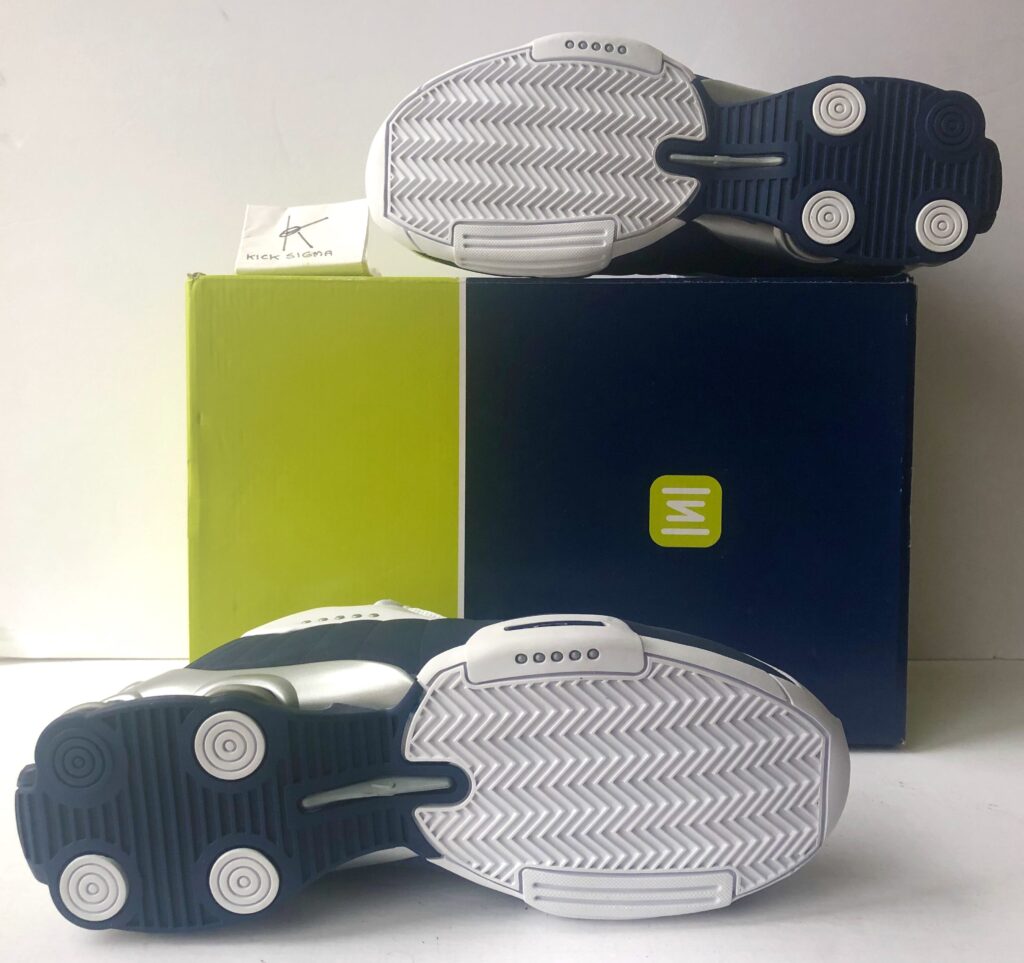 "The success of the dunk started the legend of the shoes. But I myself went to another level with them, too. I became a star player in the BB4," Carter would later say. While Carter's first shoe with Nike was the BB4, he would go on to have five signature shoes with the Swoosh, each featuring Shox, forever linking him with the technology.
LEGACY
Unfortunately the Shox BB4, and Shox technology in general, never quite lived up to the hype created by Nike, Vince Carter and the "Dunk of Death". Instead of replacing Air as the next big technology to carry the brand into the new millennium, Shox soon fell out of favor with consumers, being replaced by lighter, more practical models.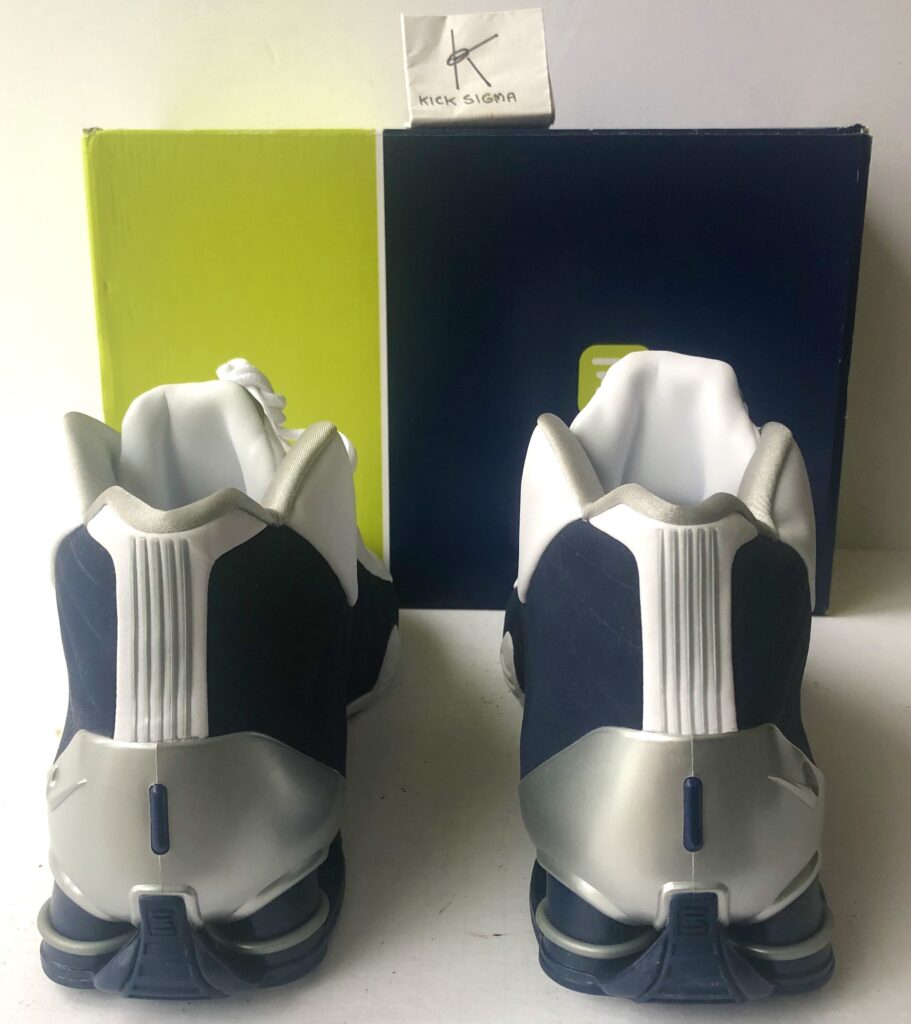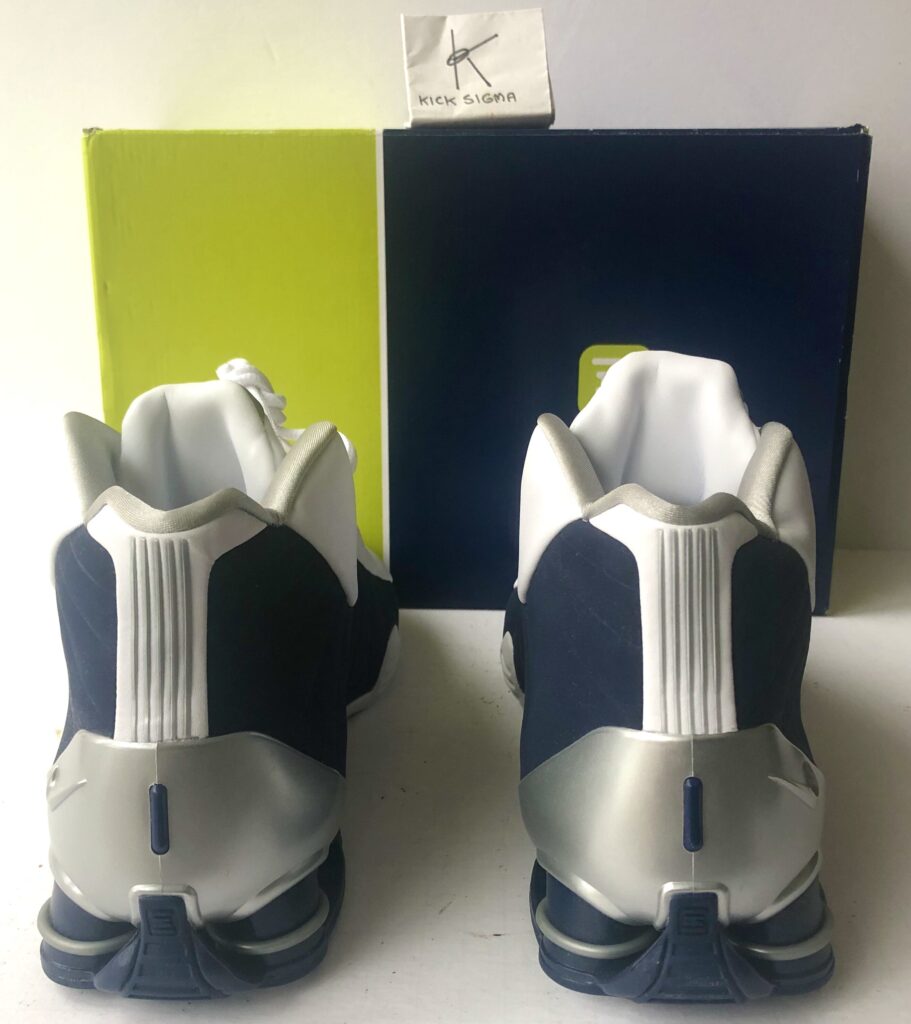 It wasn't a total loss however. Carter became a perennial All-Star and arguably the greatest dunker in NBA history while the city of Toronto became known as a serious basketball venue. Even two decades after the Dunk, the BB4 still holds a place in basketball fans' and sneaker heads' collective memories as a monumental shoe, warranting several retros. Whether that was because of the hype or because of the tech, we may never know.