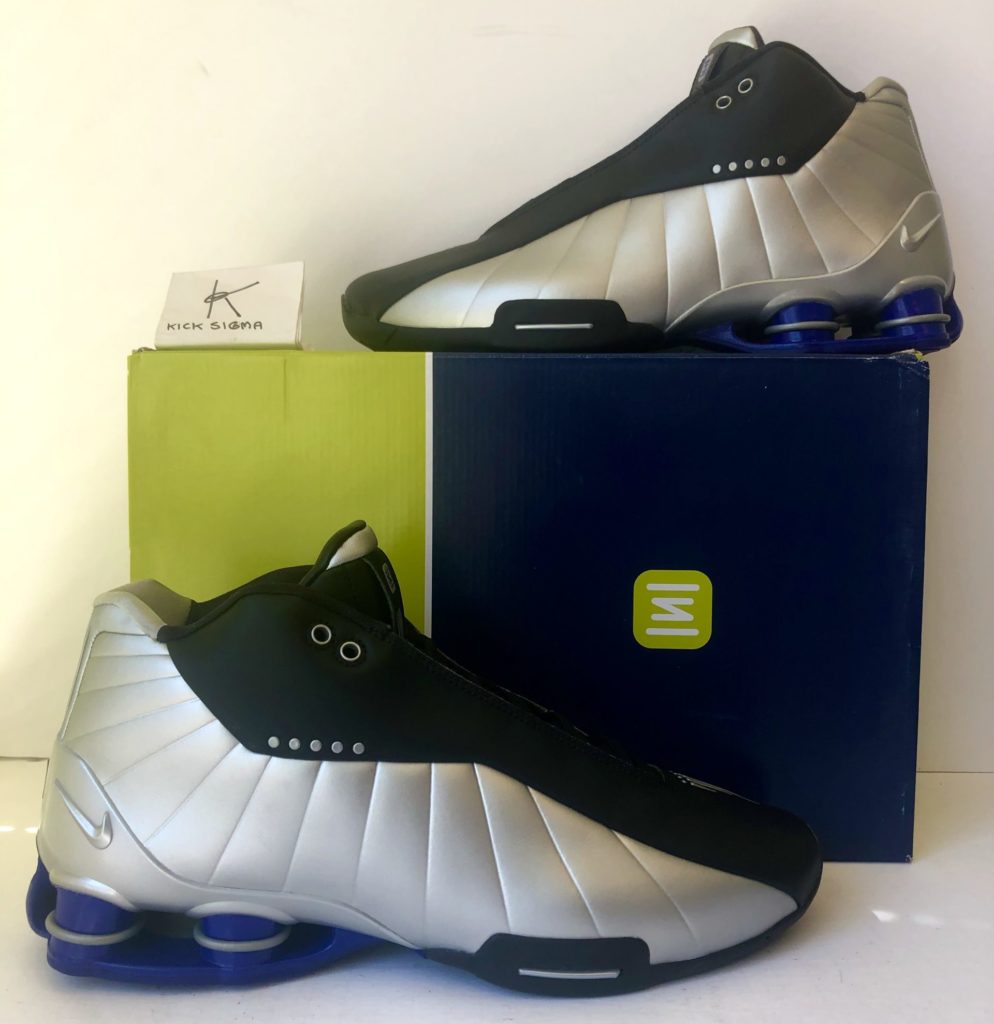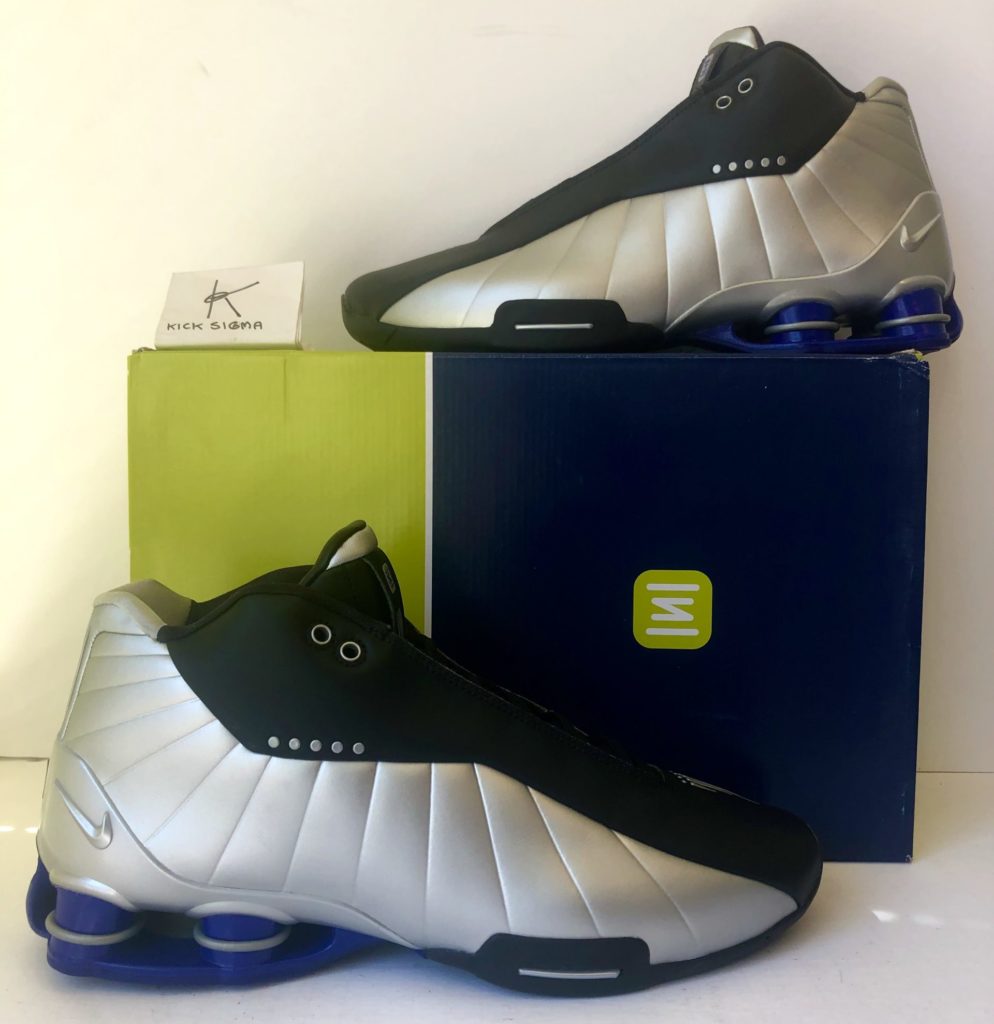 QUICK FACTS
Player: Vince Carter
Colorway: black/metallic-silver/lapis
Original Release: 2000
Retro: 2019
Designer: Bruce Kilgore
Release Type: General Release
Weight: 16.3 ounces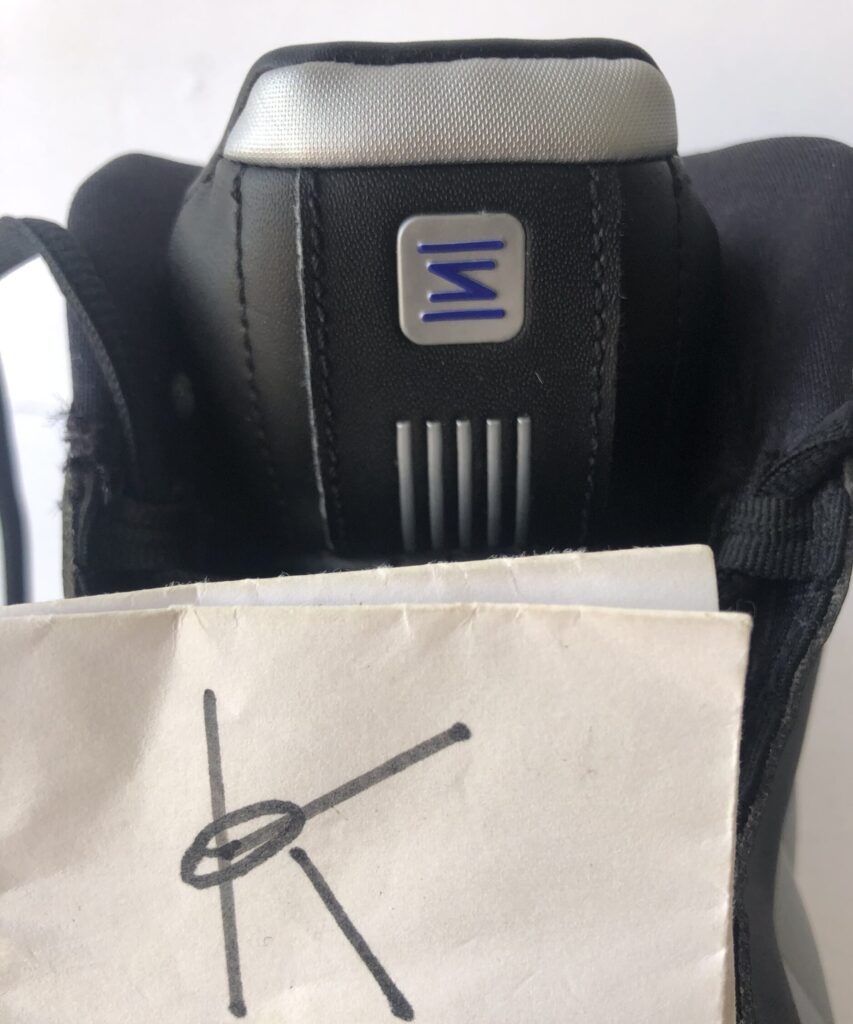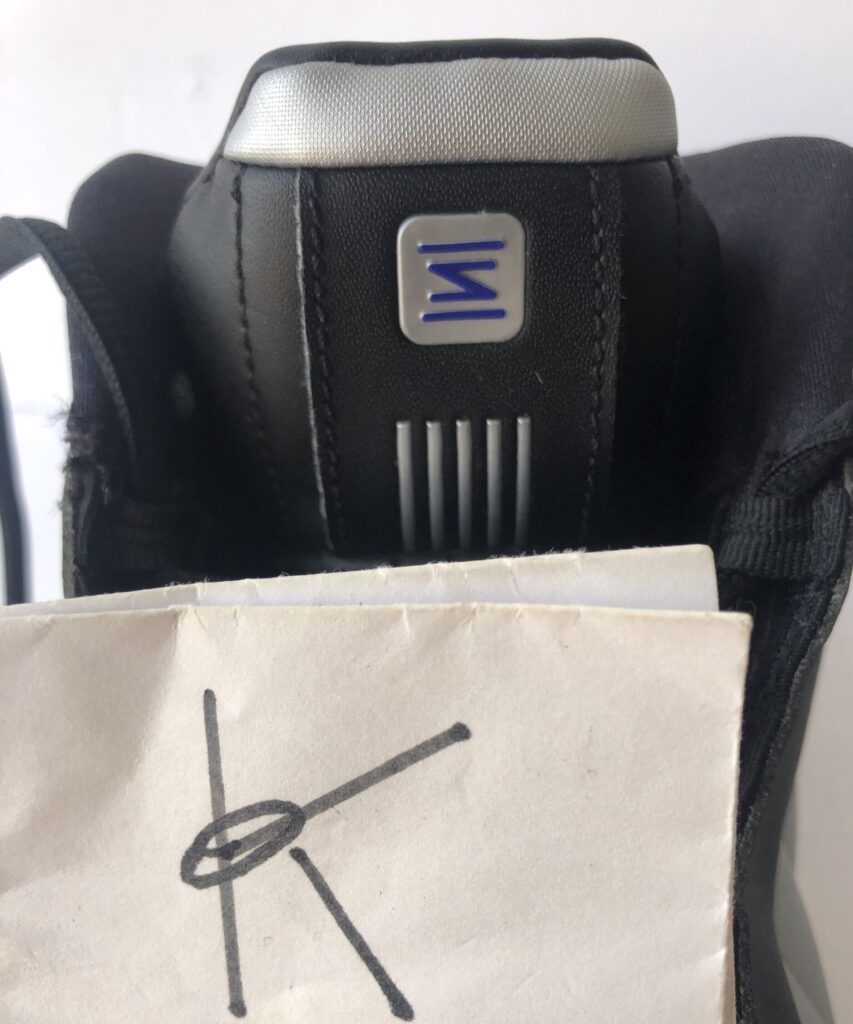 We review products independently, but we may earn affiliate commission from purchases made through links on this page.
A revolutionary shoe decades in the making…
IT ALL STARTED WITH A TRACK
While most will tell you that the idea for Nike Shox started in 1984, the inspiration actually dates back to the 1970s. It started with Tom McMahon, a professor of biology and applied mechanics at Harvard University, who invented a tuned indoor track. Unlike regular indoor tracks, McMahon's track used a combination of polyurethane and layers of plywood to give the track more bounce. This was significant because under normal running conditions, energy disperses when the foot strikes the ground. McMahon's track instead redistributed that energy back to the runner, improving speed and reducing injury.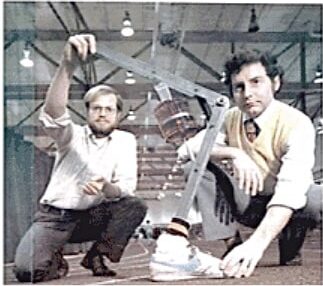 By 1984, Nike had become aware of McMahon's track and invited him to company headquarters in Beaverton, Oregon. The goal was to see if McMahon could apply the technology used in his track to sneakers. Working with Nike engineers McMahon developed a prototype, a contraption that Shox designer Bruce Kilgore called a "Frankenstein-looking aluminum boot". Engineers experimented with different springs on this prototype in order to find the perfect balance.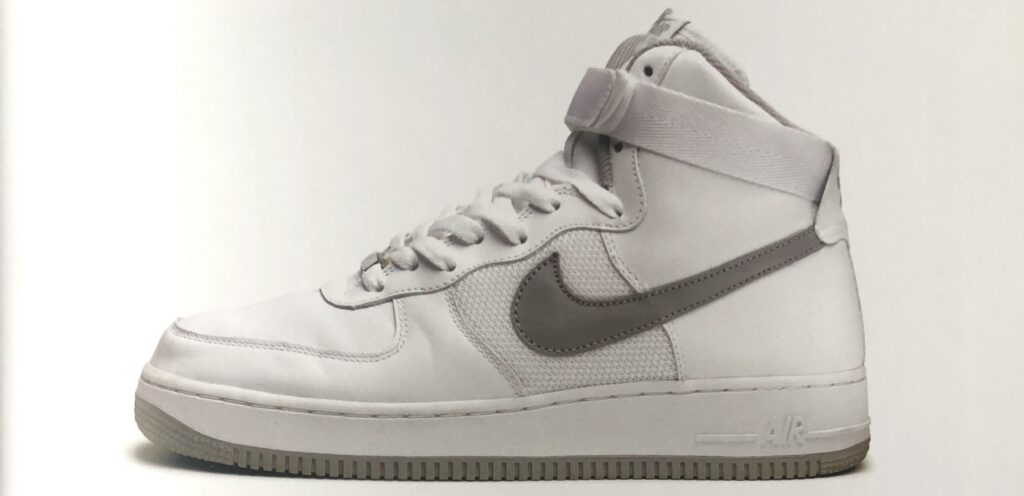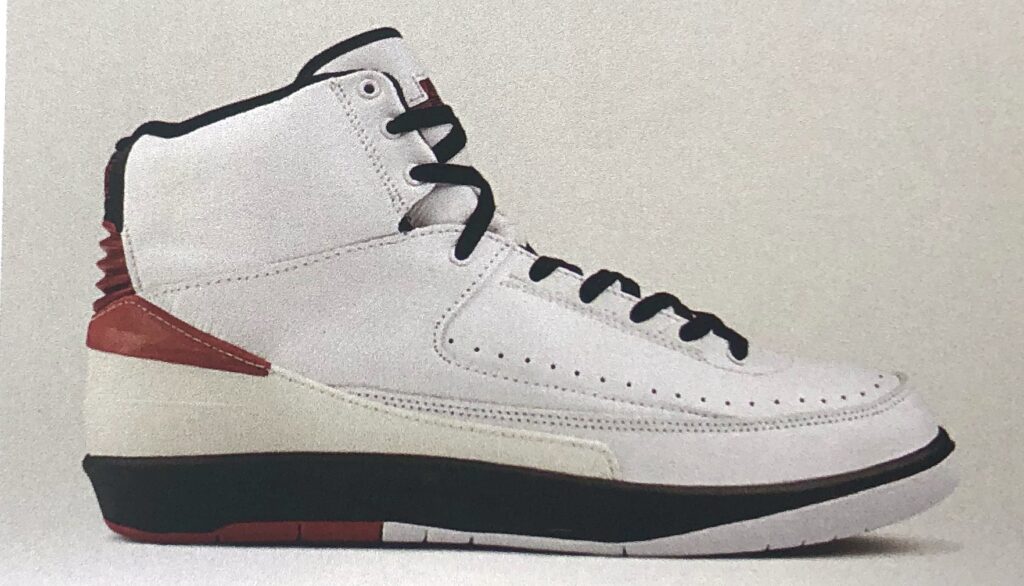 While early prototypes fell apart after only a few miles of running, it was clear to Kilgore and others at Nike that they had discovered something special. In fact, Kilgore said it was those early failures that inspired them to move forward. The concept of Nike Shox had been born, and there was no going back.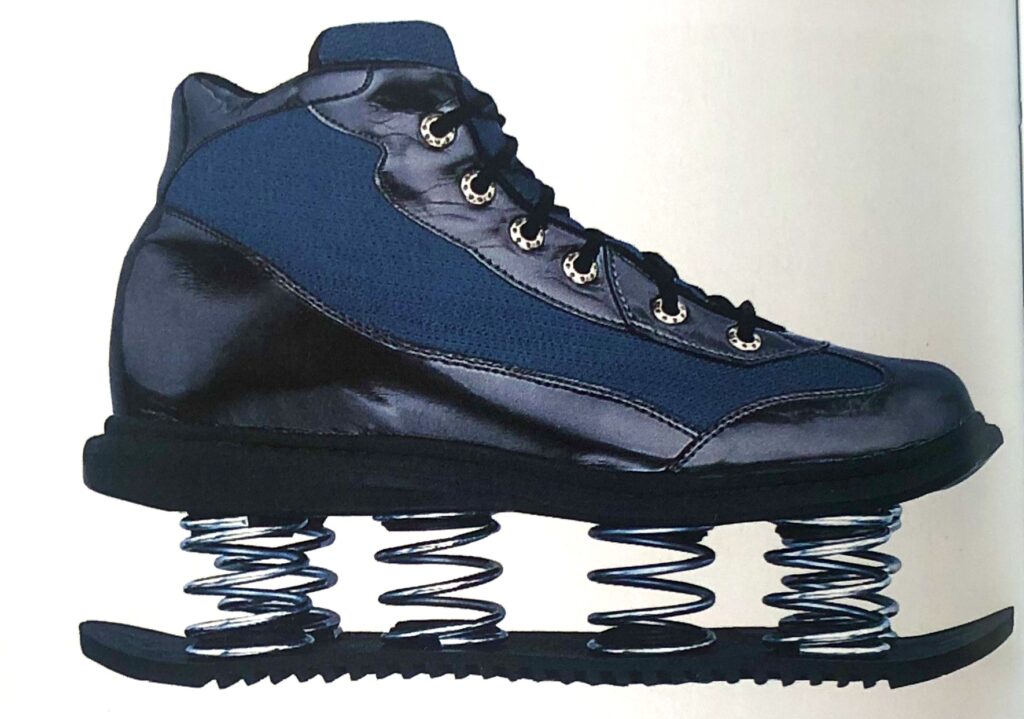 WHAT TOOK SO LONG?
As you now know, the concept of Shox started in the 1970s and 1980s, but the Nike Shox R4, which was the first shoe featuring Shox technology to release, did not release until 2000. What took so long?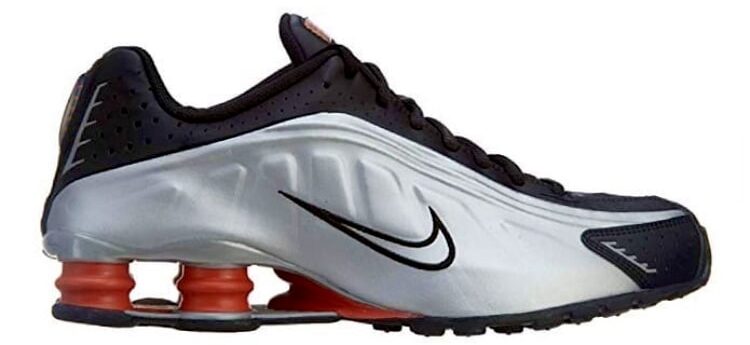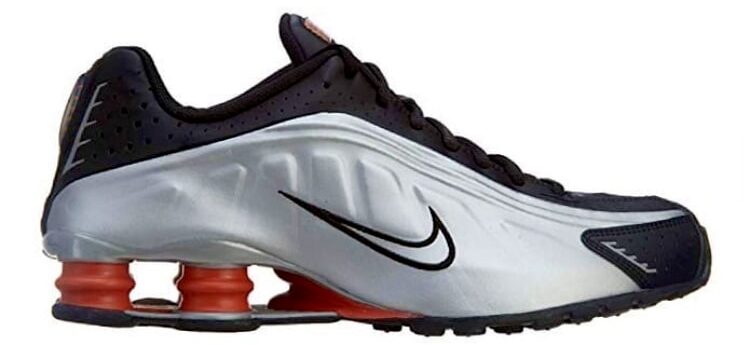 After early prototype failures, Kilgore and other Nike engineers spent several years tinkering with (pun intended) the Shox idea. By the early 1990s however, Shox had taken a back seat to Nike's proven sellers, Air Max and Air Jordans. It was a logical decision. From 1989 to 1994, Nike sales went from $1.7 Billion to $3.8 billion. But that didn't stop Kilgore and team from experimenting with new ways to make Shox work.
Over the next few years, the team tried everything from aluminum springs to multi-layer leaf spring units to piano hinges. They even tried using a structure that resembled a cantilever, a sideways shaped "v", which they theorized would provide the level of cushioning that McMahon's track had done. Unfortunately, the sideways "v" and the other ideas crumbled under the pressure of prolonged use. It wasn't until Nike sought counsel from engineers at an automotive company that a viable solution was proposed: cylindrical tubes in back of the shoe, similar to that in a race car. One problem, at the time the proper materials hadn't yet been invented.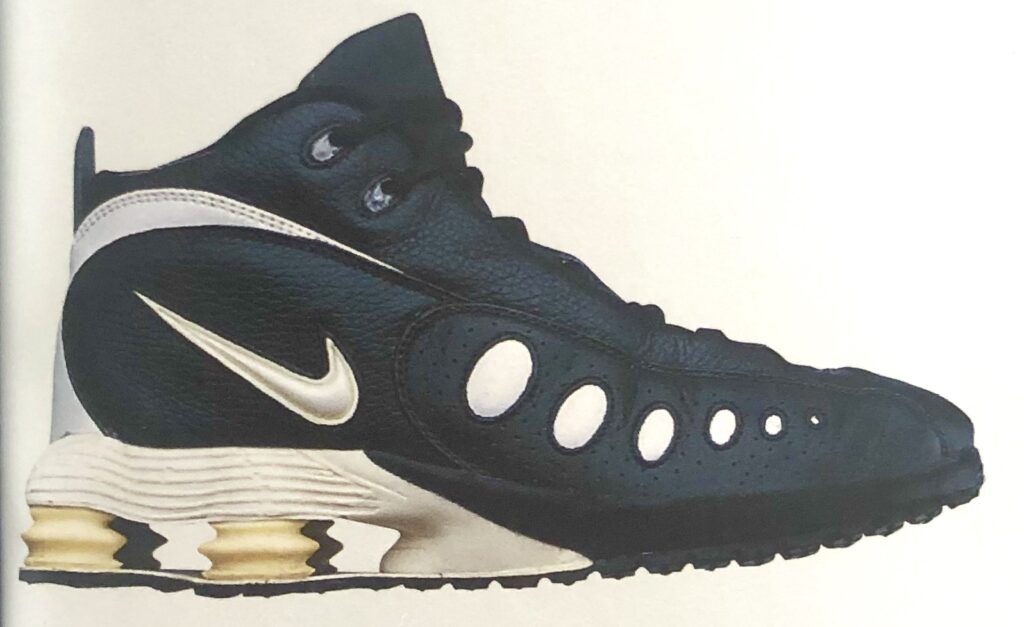 THE SOLUTION
It took a while but eventually technology caught up. Nike found another automotive company with the right materials to make these cylindrical tubes a reality. The tubes were made of high density foam that could withstand 100,000 miles of driving and would function similar to the jounce bumpers in a car, which absorb the shock from rough terrains. This foam was more resilient than the metal springs Kilgore and team had used and did not degrade, even when exposed to the elements.
EARLY PROTOTYPES
One of the first Shox prototypes was of the Nike Internationalist, followed by the Nike Air Trainer SC and the Air Skylon. The latter two would use the same cylindrical foam tubes. According to Kilgore, "That was the first 'holy cow' moment…this was really springy foam."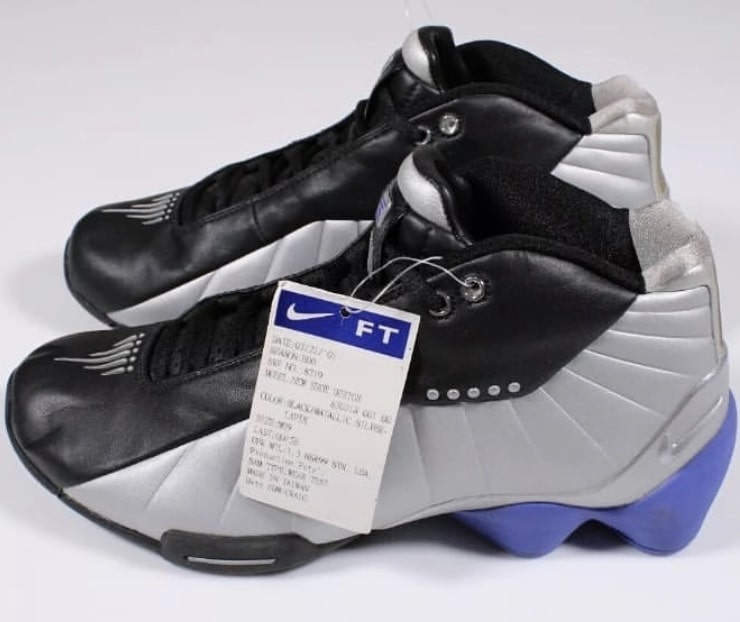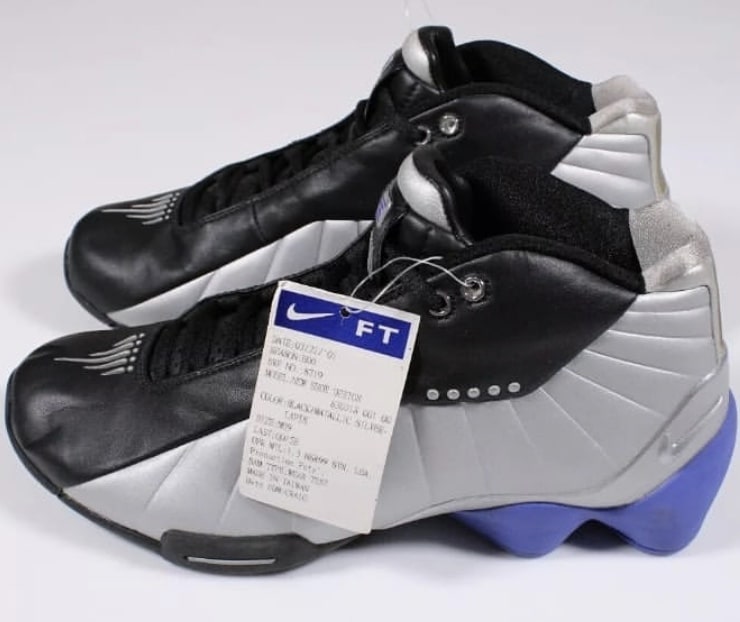 Despite the breakthrough, Nike Shox did not immediately get cleared for takeoff. That was because Nike was still experiencing international success with Nike Air and Air Jordan models. It wasn't until 1997, that the Shox project got the green light. By then, Nike had developed the cylindrical tubes into four hollow polyurethane foam columns secured by a thermoplastic polyurethane (TPU) plate in the shoe's heel.
The benefit was that upon impact, Shox concentrated energy in the middle of the plastic TPU plate instead of allowing energy to escape through the sides of the heel, much like McMahon's track had done decades earlier. Since the technology was rooted in mimicking jounce bumpers, which serve as shock absorbers, the name Shox seemed appropriate.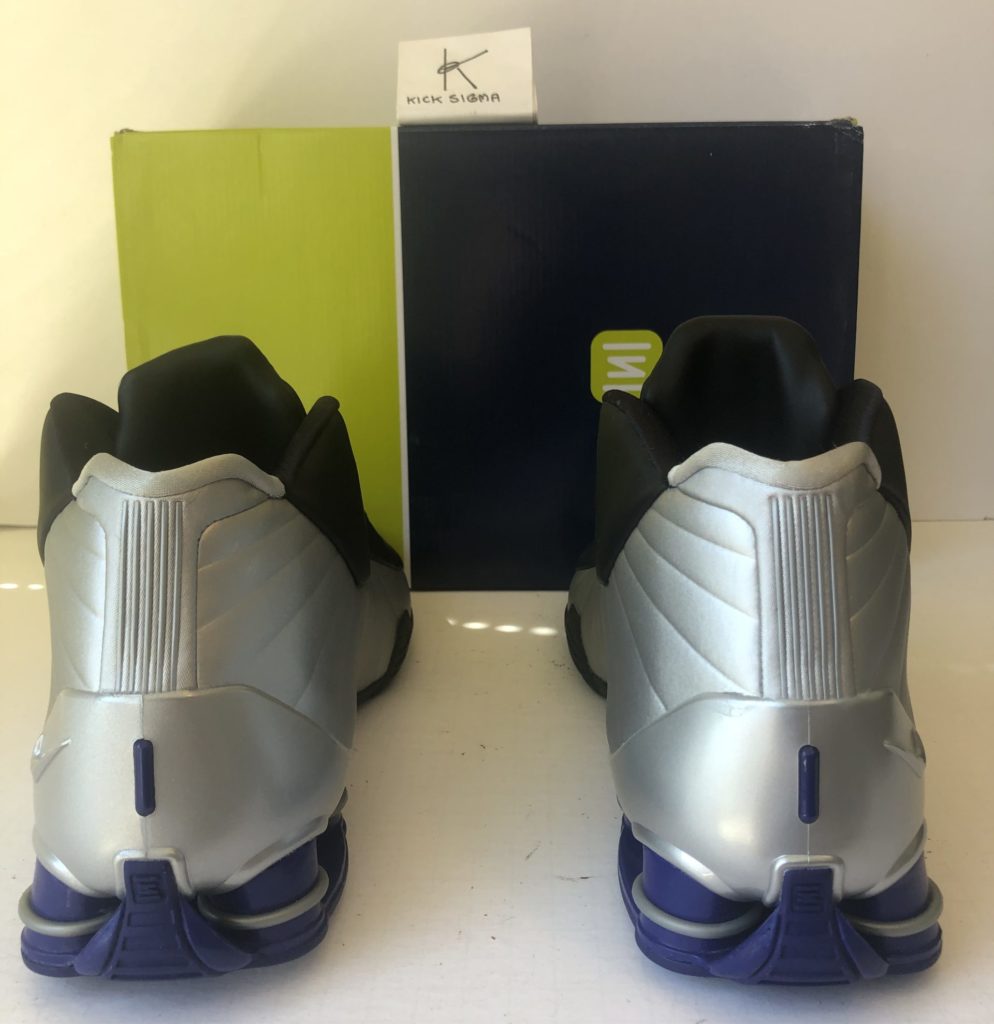 AIR JORDAN SHOX?
Shox cost Nike an unprecedented amount of time and money. Nike spent millions of dollars and conducted hours of testing at their research labs to perfect the Shox technology. During those rigorous testing regimens, numerous professional athletes were summoned to these labs to try out the Shox models. Most notable of those athletes was Michael Jordan. Needless to say, the concept of Air Jordan Shox never took off but it was clearly a possibility at one point.
SHOX BB4: THE FIRST SHOX BASKETBALL SHOE
While the Nike Shox R4 was the first shoe featuring Shox technology to release, the Shox BB4 was the first basketball shoe to release, and it did so on December 6, 2000. The name "BB4" stands for "basketball 4", referring to the four Shox columns.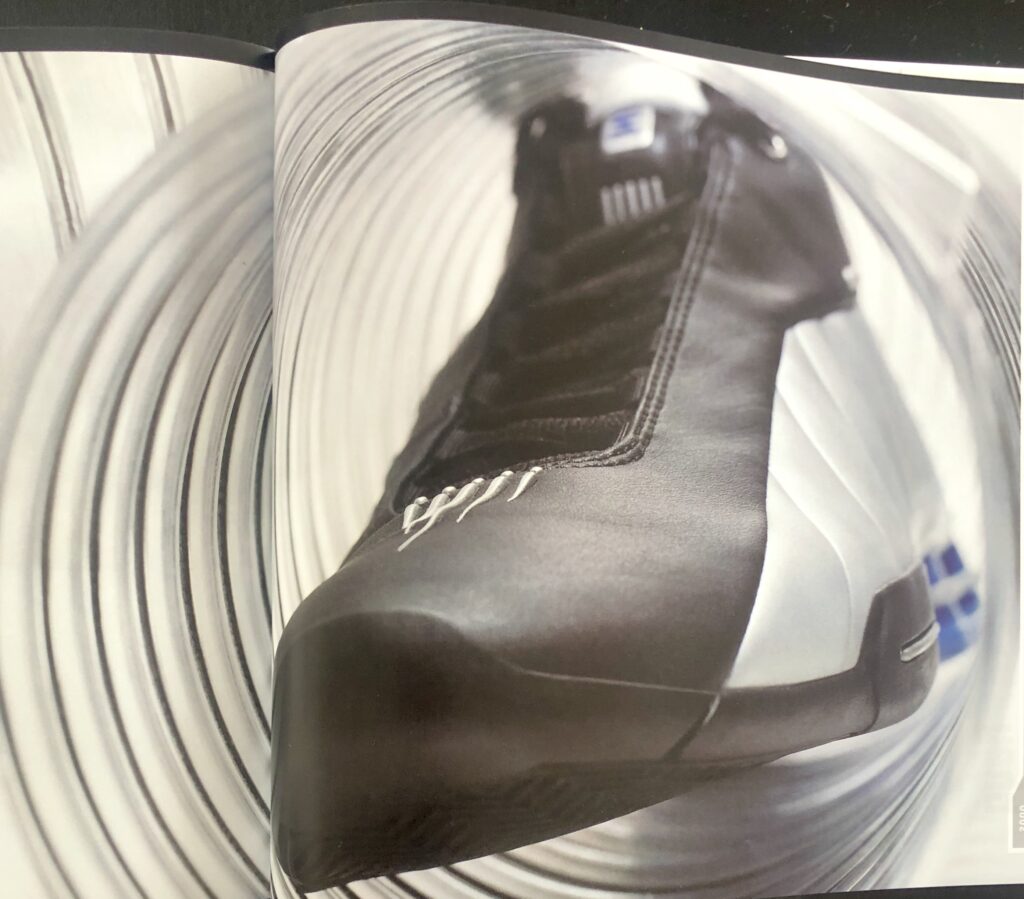 Lead designer Eric Avar along with Aaron Cooper, the latter of whom would go on to design the Shox Stunner, wanted the technology to be the focal point. "The upper was inspired from some space suits at the time. We kept it simple and understated, but modern with a slight iridescence and reflectivity," Avar said. The midsole and outsole were designed to resemble a rocket blasting off, signaling that the Shox BB4 could "go somewhere where no footwear had gone before."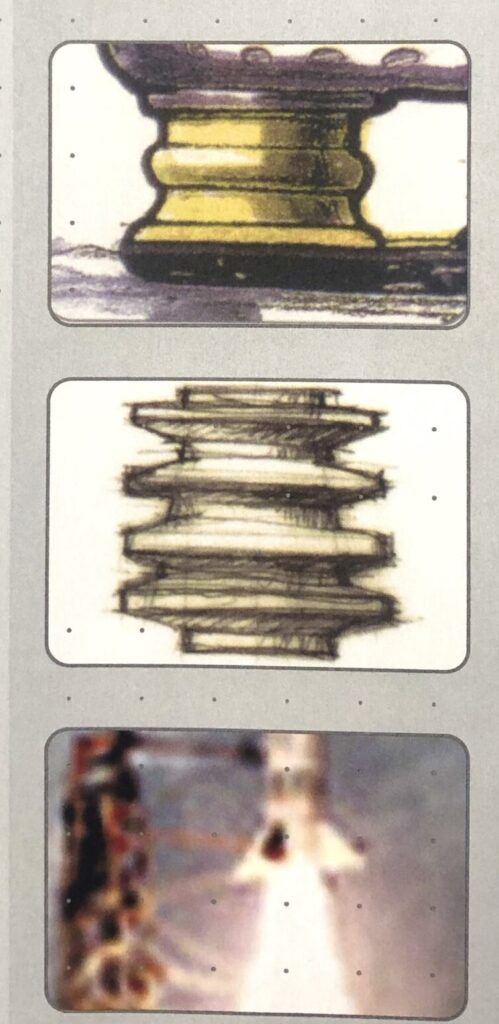 The BB4 wasn't just all style however, there was functionality too. A rear pillar was added on the shoe's backside, like a fifth column, to tie the system together. They also added an external heel counter, helping to secure the four Shox columns and make them work as a unit. While the marketers suggested that Shox could make wearers jump higher, the technology pointed to superior cushioning upon impact. As Avar once said, "Shox has always excelled in facilitating forward horizontal movement and softening landings more than launching people off the ground."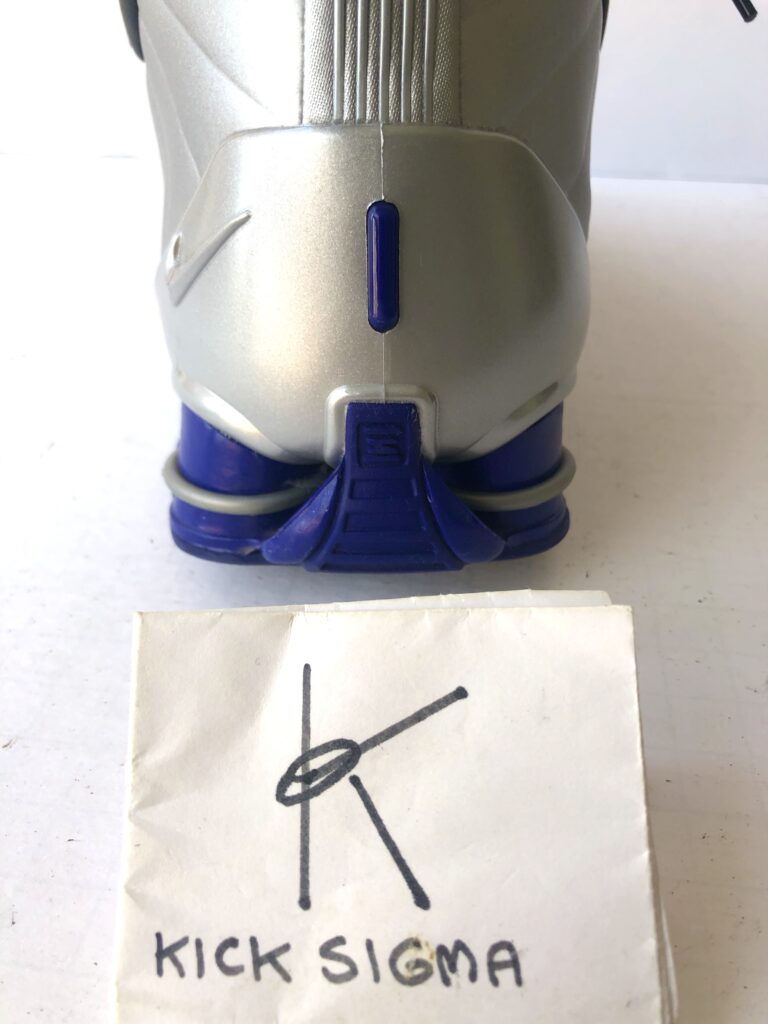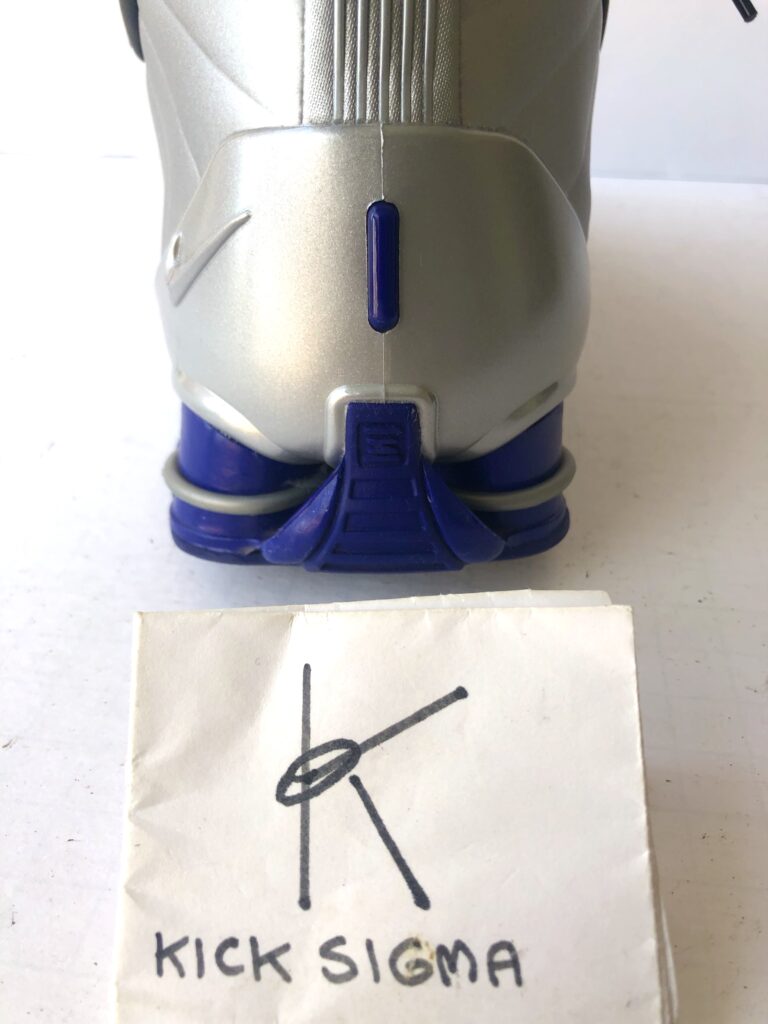 DESIGN FEATURES
The Shox BB4 featured a molded synthetic leather upper with a form fitting inner bootie, internalized medial side anti-inversion stability structure (Monkey Paw), Phylon midsole, Shox cushioning in the heel and articulated Zoom Air in the forefoot. The BB4 also featured an all-purpose O/RS031 solid rubber outsole with maximum traction herringbone design and medial and lateral forefoot outriggers. The BB4 weighed 16.3 ounces.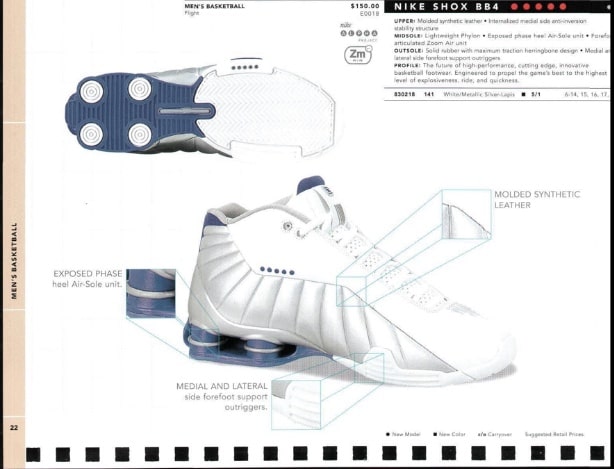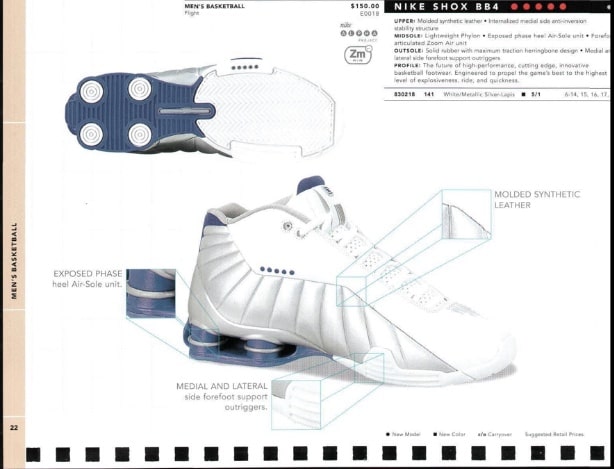 Praised for its simplicity of design, the BB4 is the most popular Shox basketball shoe, and arguably the most popular shoe to feature Shox technology. Not surprisingly, we have Avar to thank for its simple design: "I believe every shoe should have one bold, iconic expression to it," Avar said, "sometimes you can get away with two. Any more than that and it gets too busy and you just don't know where to focus, functionally or aesthetically."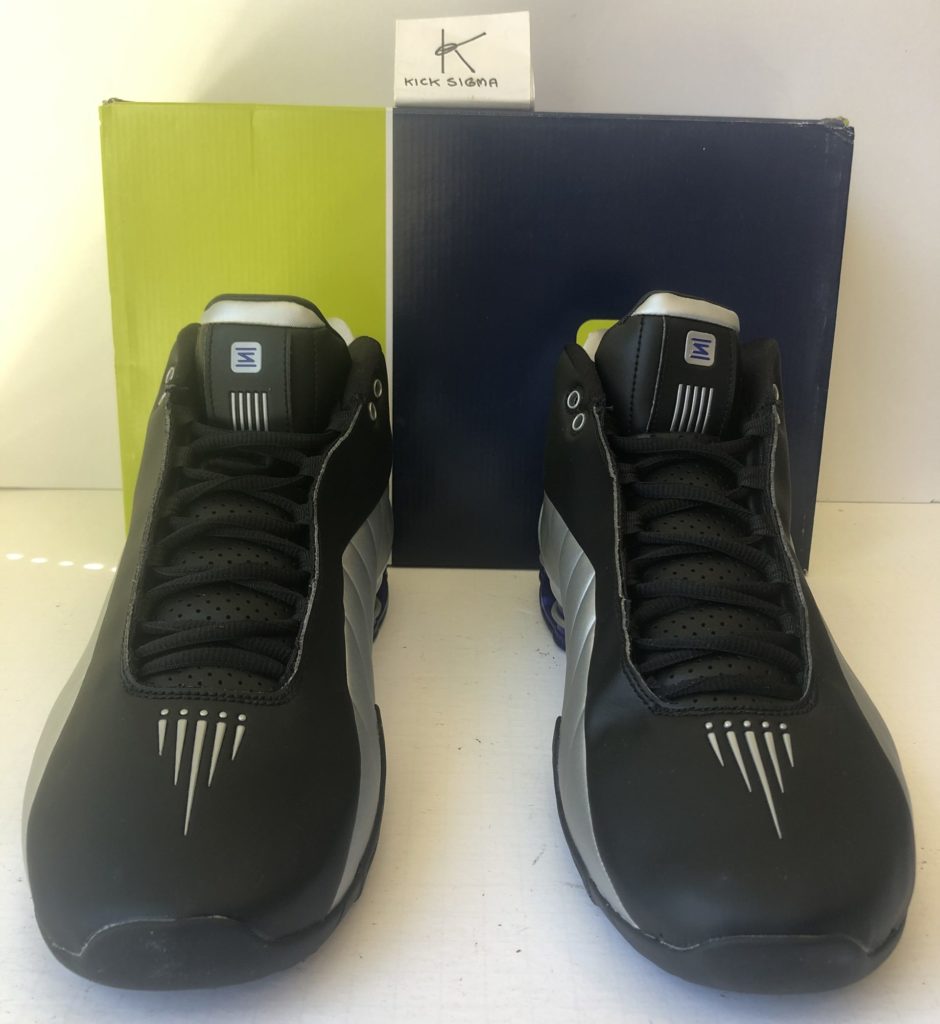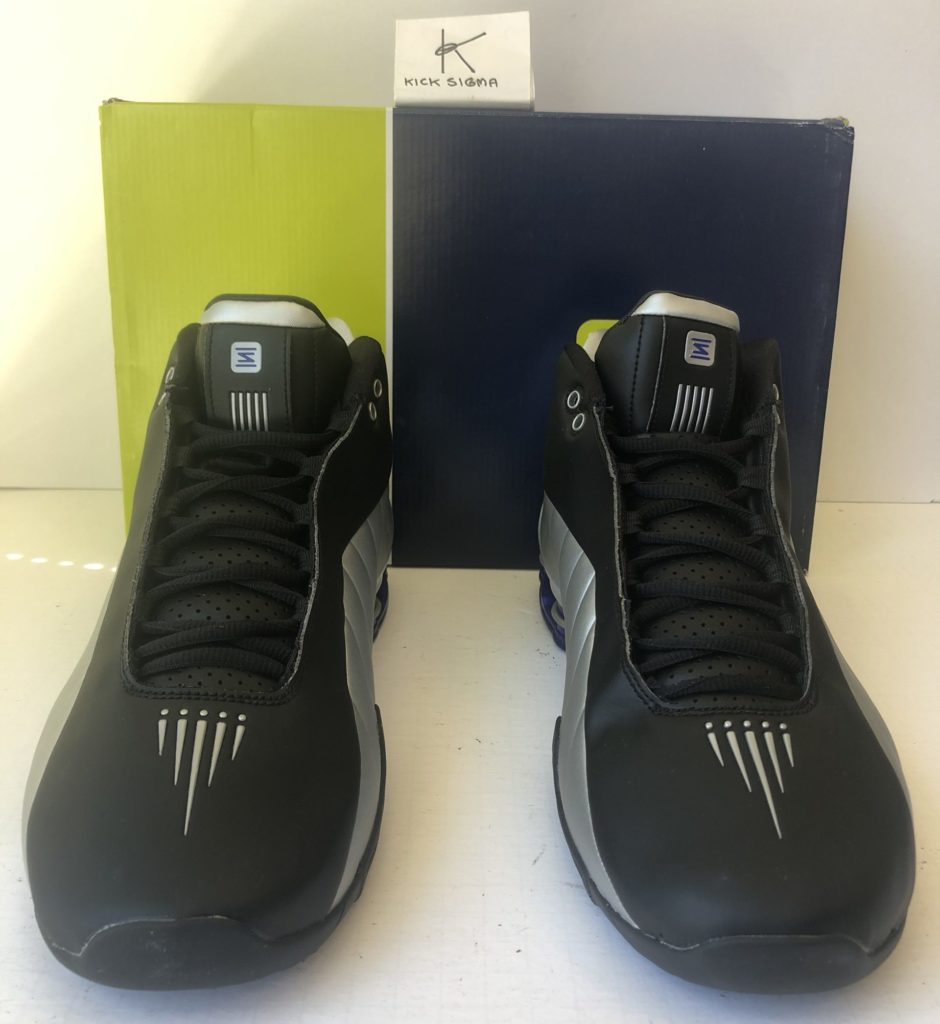 MARKETING
A significant departure from previous marketing strategies, Nike Shox weren't designed for their looks, but rather their technology. Early market research indicated that consumers thought Shox looked weird. Some even went as far as to suggest that Nike cover them up. Kilgore disagreed, arguing that a shoe marketed solely for its technology should be understandable, and in order to understand the technology, it needed to be visible.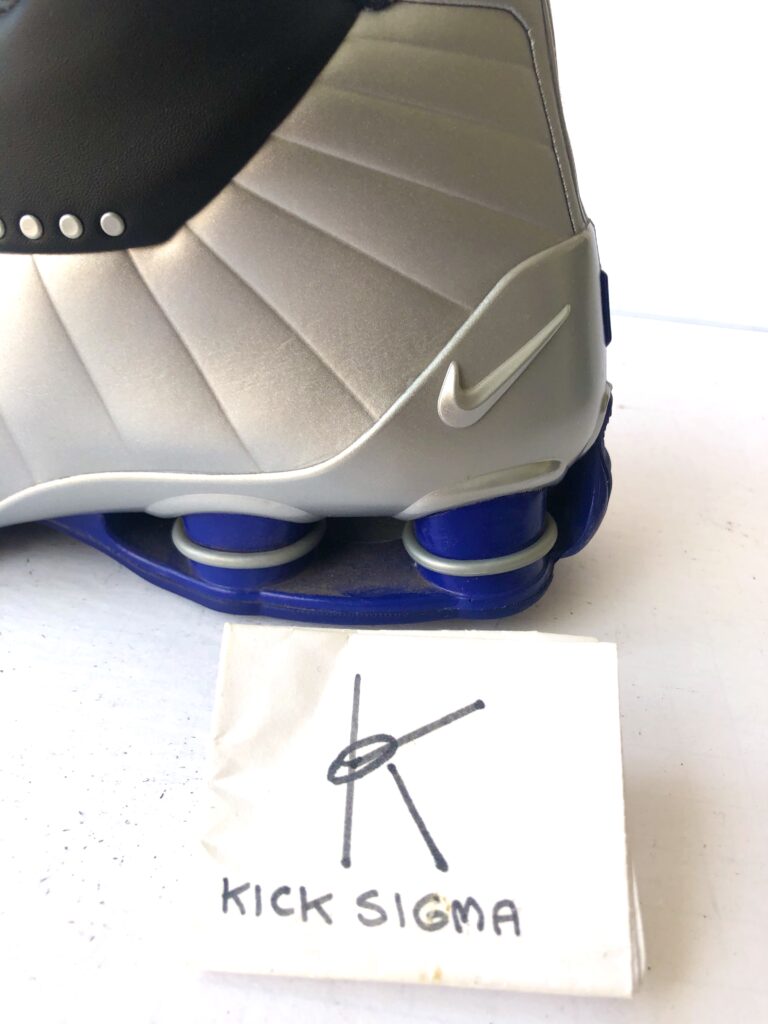 Part of Nike's Alpha Project series, the Shox BB4 became one of the most heavily marketed sneakers in history. As a general rule, 80% of athletic shoes are not used for the sport for which they were designed. Given the novelty of the technology and the look, Nike targeted people who saw themselves as innovators, early adopters and trendsetters who placed a high value on new experiences and performance.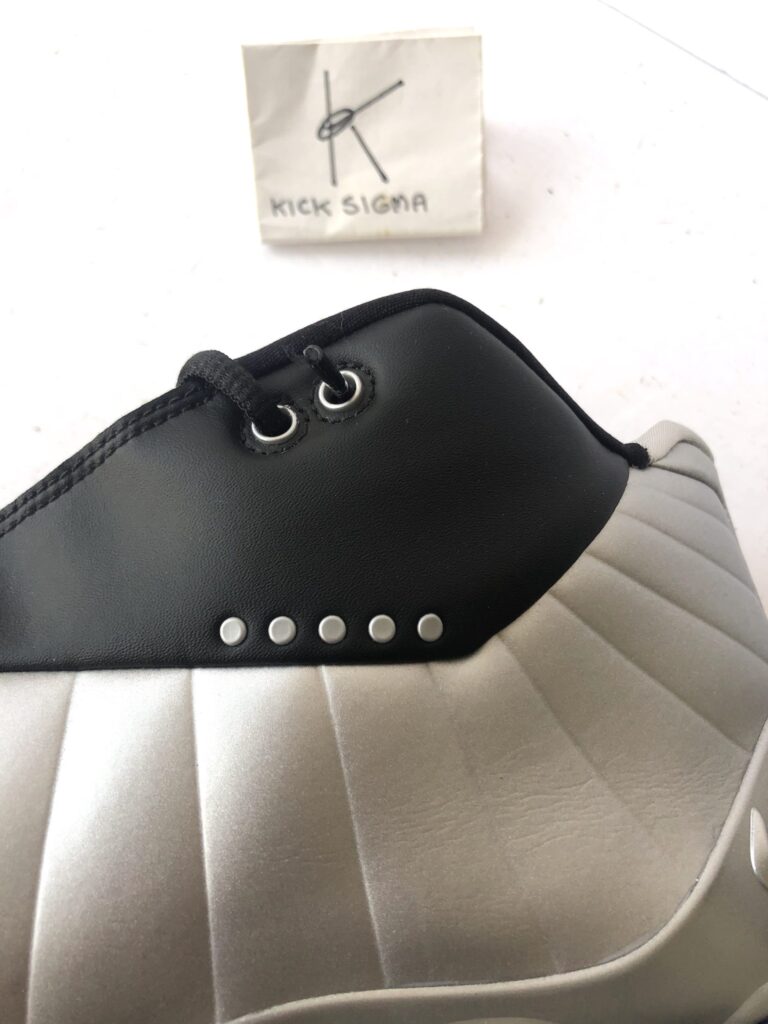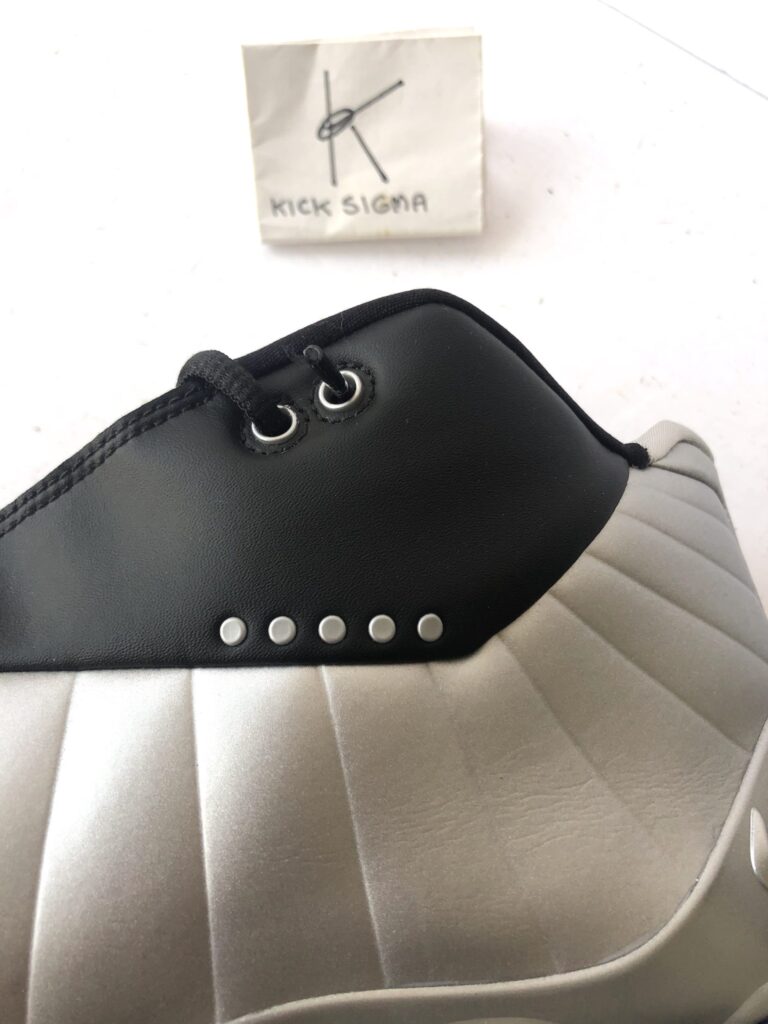 BOING
One way to assure a successful marketing campaign is to have a memorable slogan or catchword. Nike needed a way to boil down decades of research and development into one word that everyone could understand. That word was "Boing". Nike marketers came up with "Boing" while marketing Shox technology at trade shows because the word sounds and means the same thing in almost every language.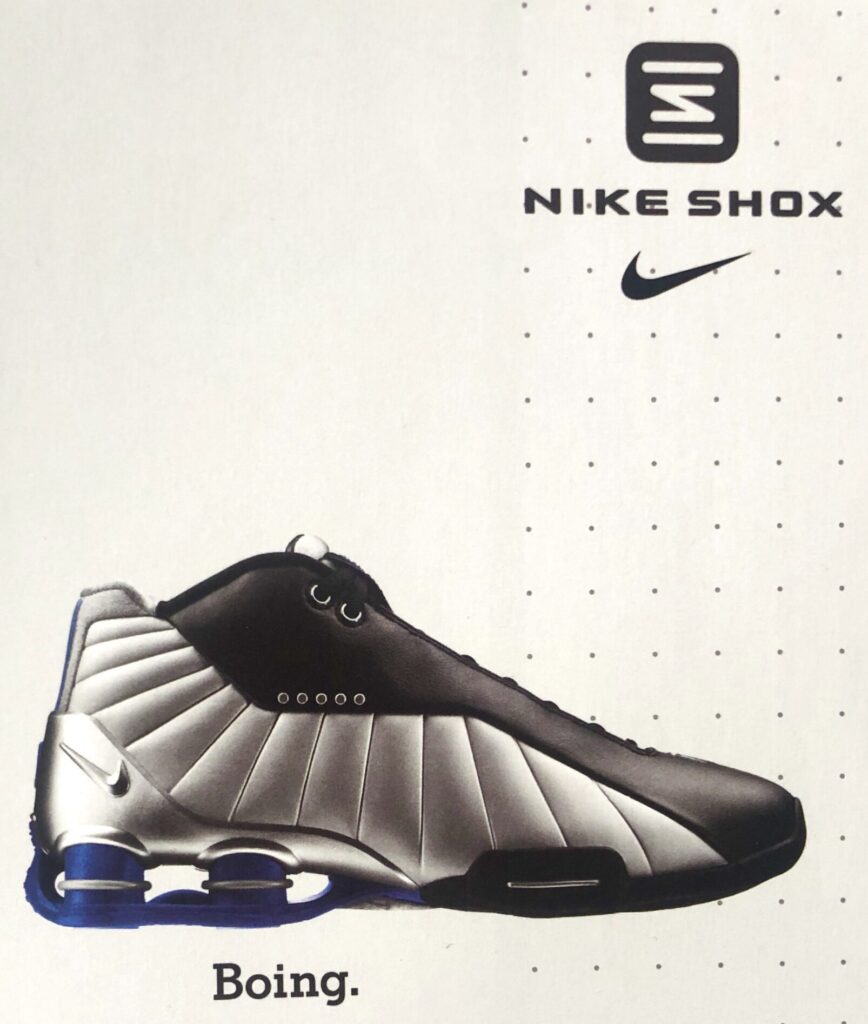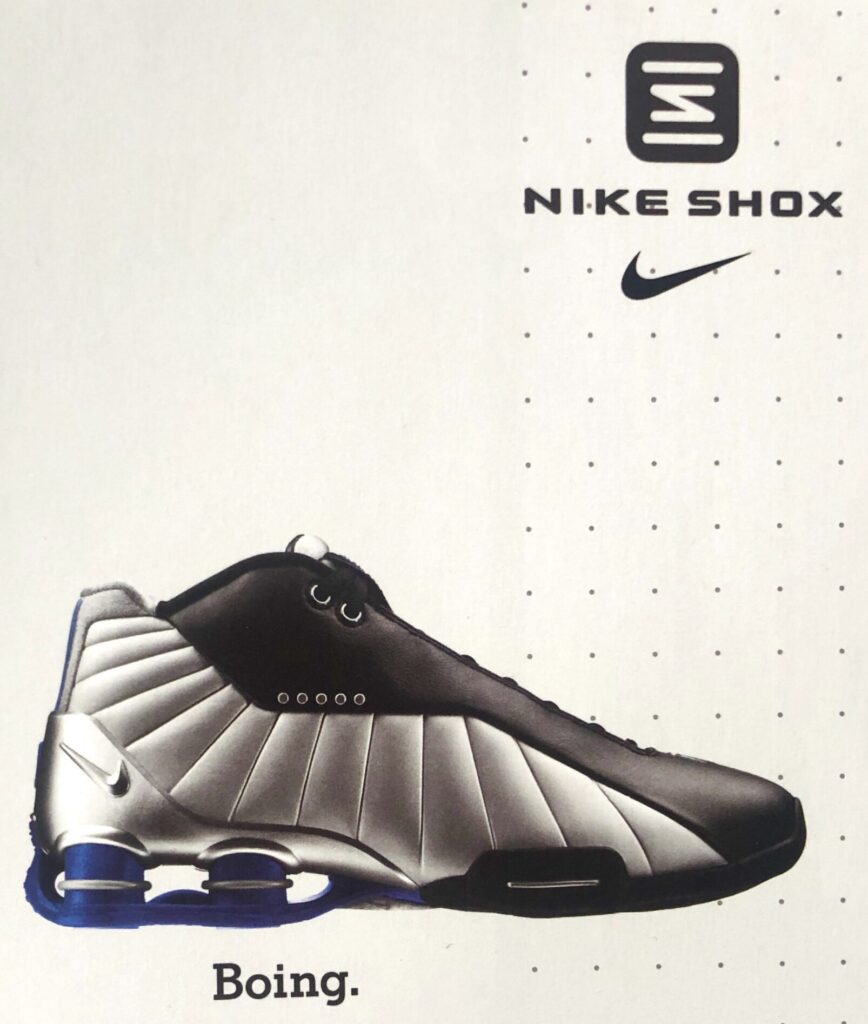 RIGHT PLACE, RIGHT TIME
"The Shox were done years before and they held them until the right time and then boom. That's how they took off." – Vince Carter
When the Shox BB4 finally made its debut, it couldn't have come at a better time. Nike's shoe sales and stock prices were declining. In 1998, global sales totaled $9.5 billion while domestic sales totaled $3.5 billion. By 1999, global and domestic sales had dropped to $8.8 billion and $3.35 billion respectively. Nike stock didn't fare much better, dropping from $75.75 in 1997 to $26 by early 2000.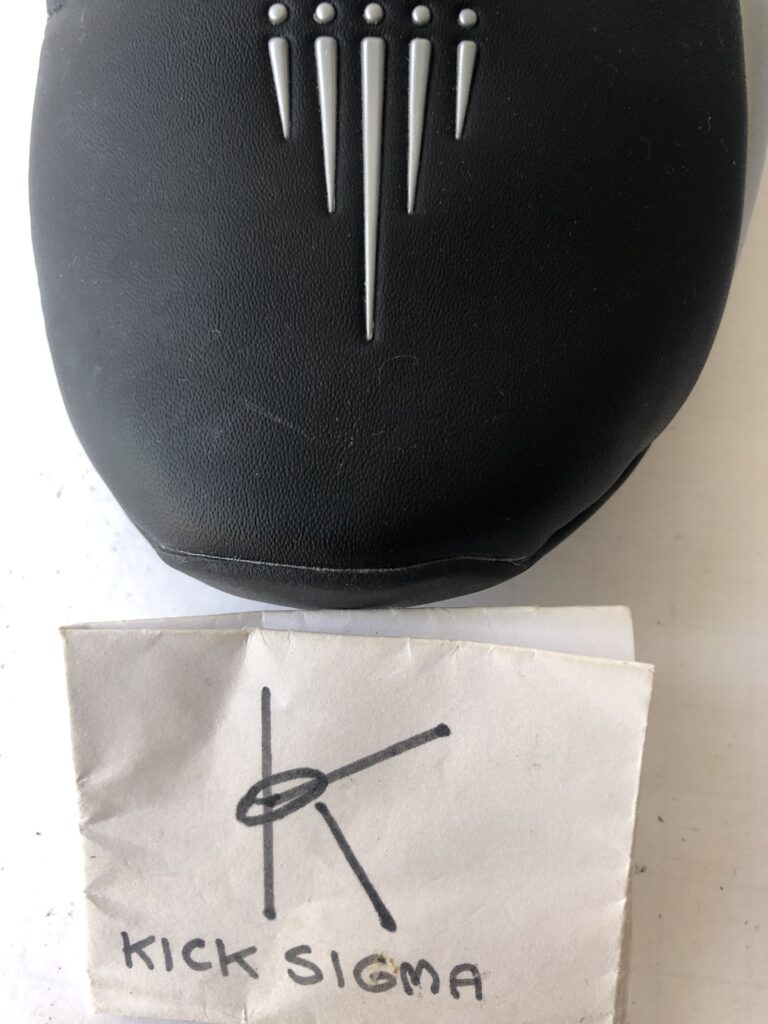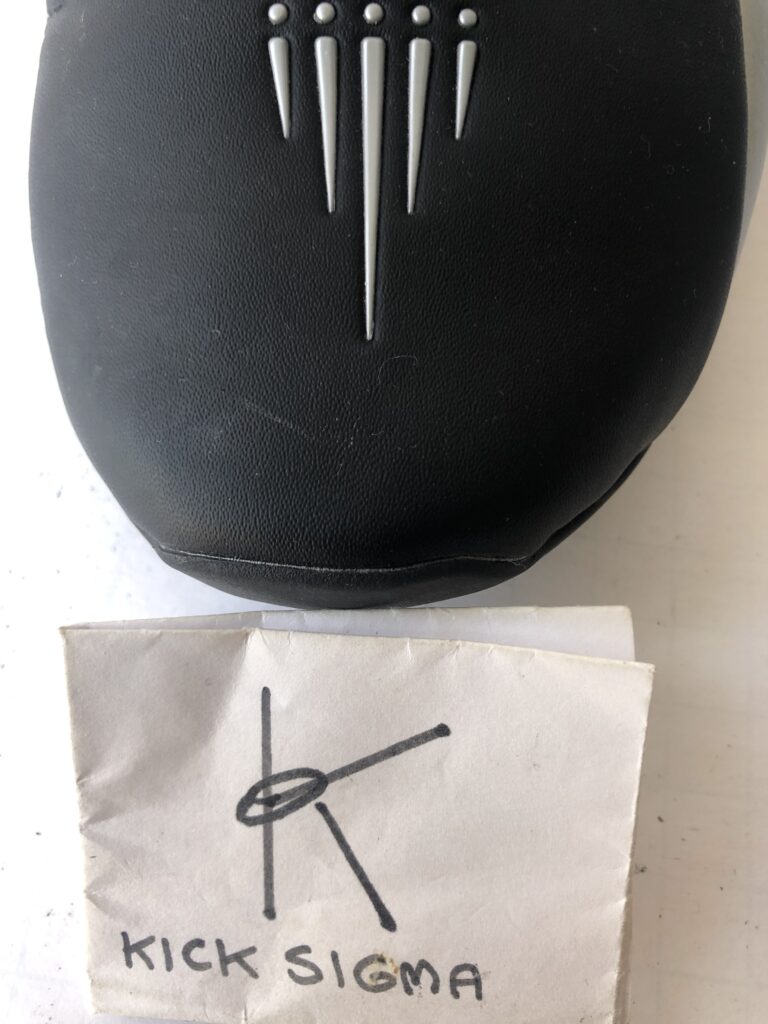 Perhaps more importantly, the future looked bleak for Nike as Michael Jordan had recently retired. For years, Nike's success had been tied to Jordan. Now with his departure, the future seemed in doubt for the Swoosh. Nike needed to reinvigorate sales without the help of its primary cash cow. Luckily, Shox technology had been waiting on the sidelines for decades, ready for a market debut. The Nike Shox BB4 came along just in time.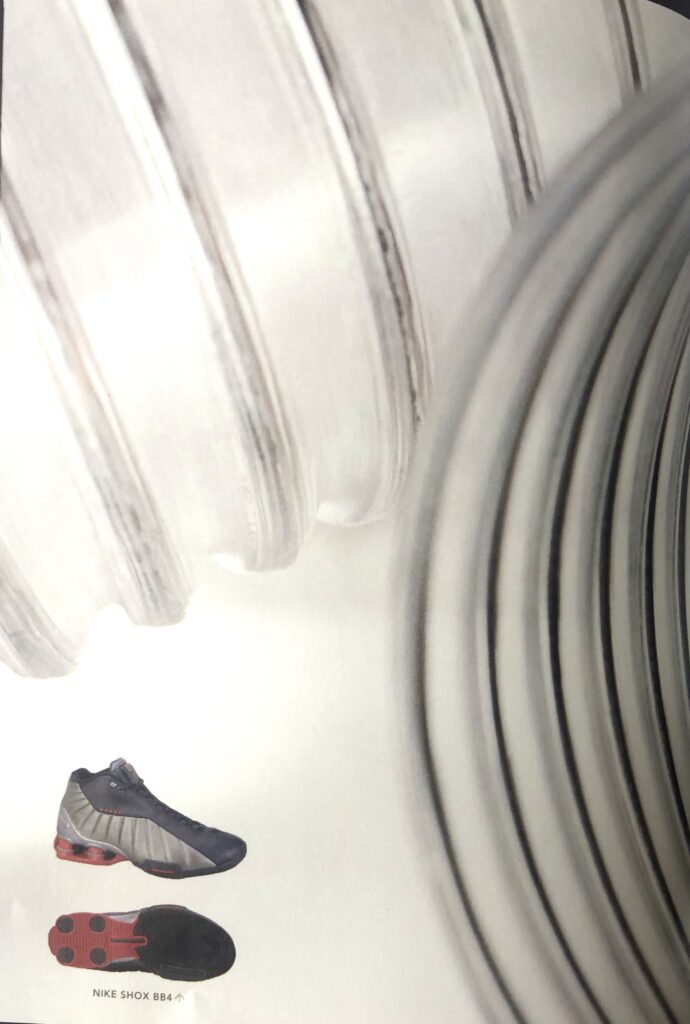 The excitement surrounding the new millennium may have played a part in the Shox BB4's early success. The year 2000, specifically the idea that the present and the future intersect at the new millennium, brought with it an appetite for new technology and an increased risk tolerance among consumers. Introducing Shox proved to be a good idea as Nike stock rebounded from $26 in early 2000 to the mid $50s by early 2001. Numbers don't lie.
THE RIGHT GUY
"It was a match made in heaven"– Vince Carter
Nike needed a lead man to market the Shox BB4. Luckily Vince Carter, the explosive second year wing for the Toronto Raptors, had just become available. In late 1999, Carter terminated the 10 year, $50 million contract he had signed with Puma in 1998, allegedly because the shoes hurt his feet and because he was frustrated that Puma wasn't releasing his Vinsanity shoes fast enough.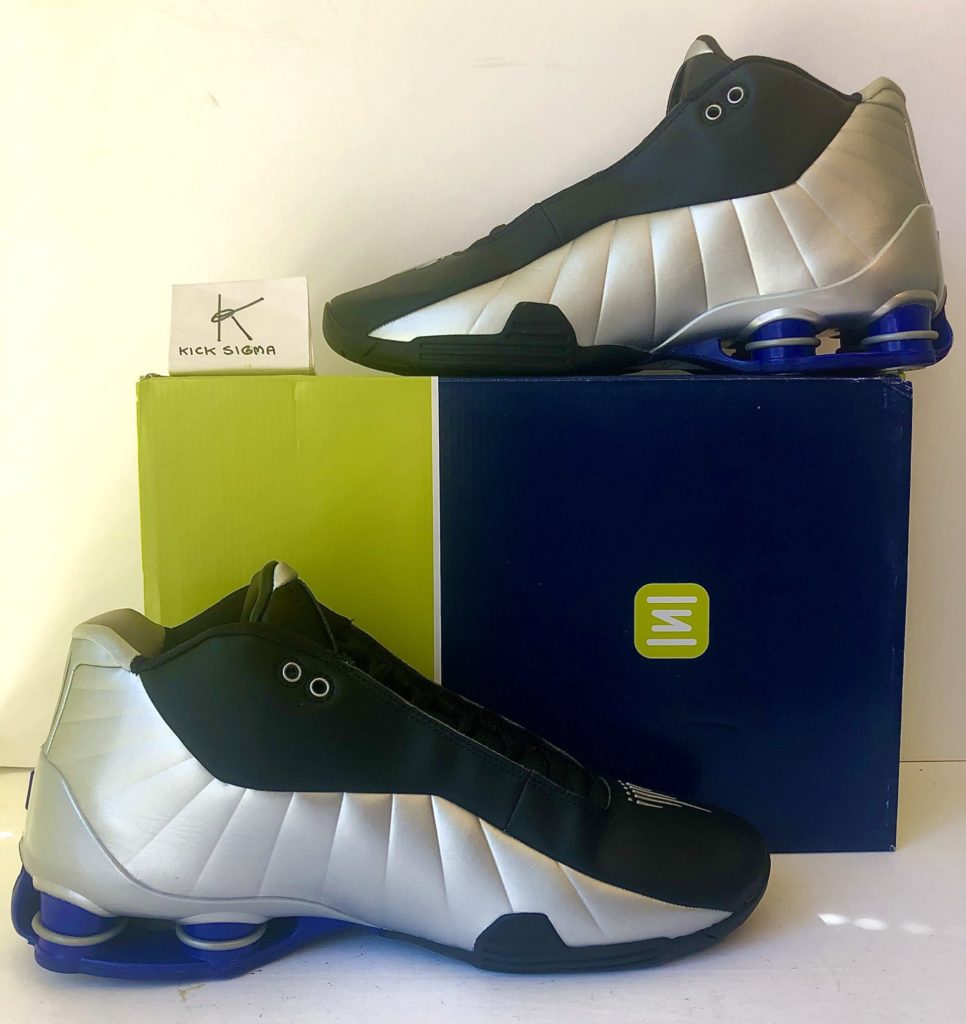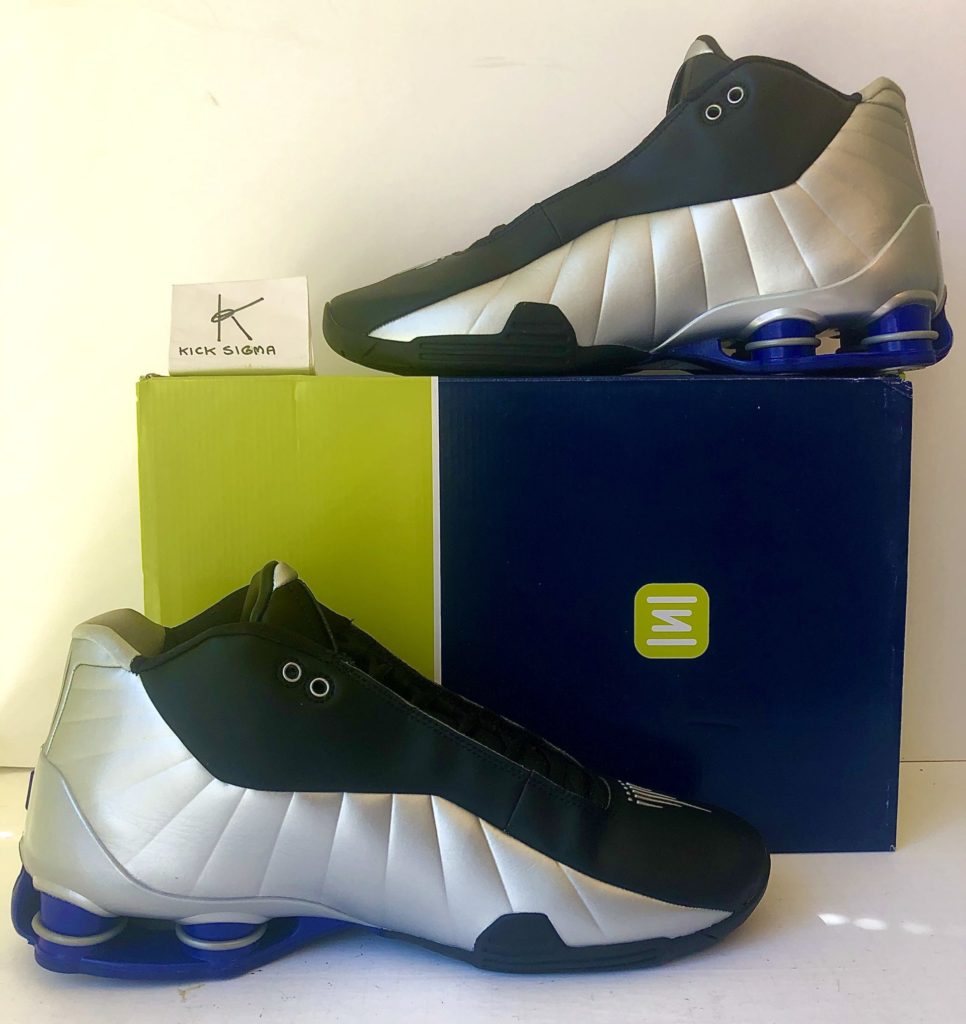 By 2000, he was a sneaker free agent and actively making a case for himself to be considered the greatest dunker in NBA history. After an epic dunk contest performance during the 2000 All Star game, Carter outdid himself during the 2000 Summer Olympics, dunking over 7'2" Frenchman Frederic Weis. The fact that he dunked over Weis while wearing the white/midnight navy/metallic silver Shox BB4 couldn't have worked out better had Nike written the script themselves.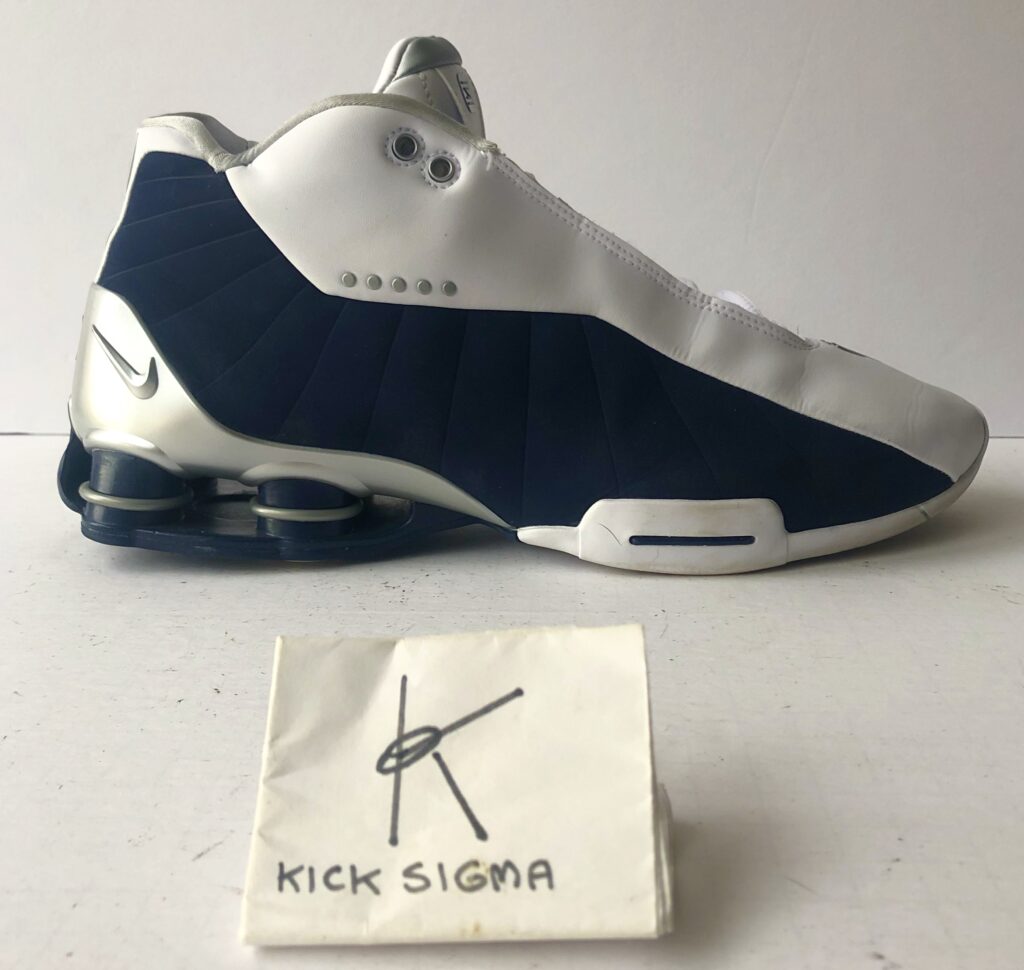 "I don't recall there being an opportunity to have my own shoe at the time anywhere else." -Vince Carter
That dunk put Carter and the BB4 on the map, and with it came a lucrative contract with Nike, making the Shox BB4 his unofficial signature shoe. Carter would wear the BB4 for the 2000-2001 NBA season before receiving his own official signature shoe, the Shox VC, in late 2001. He would go on to have five Nike signature shoes, all featuring Shox technology. What better person to market the Shox silhouettes than the greatest dunker in NBA history in the prime of his career. Truly a match made in heaven.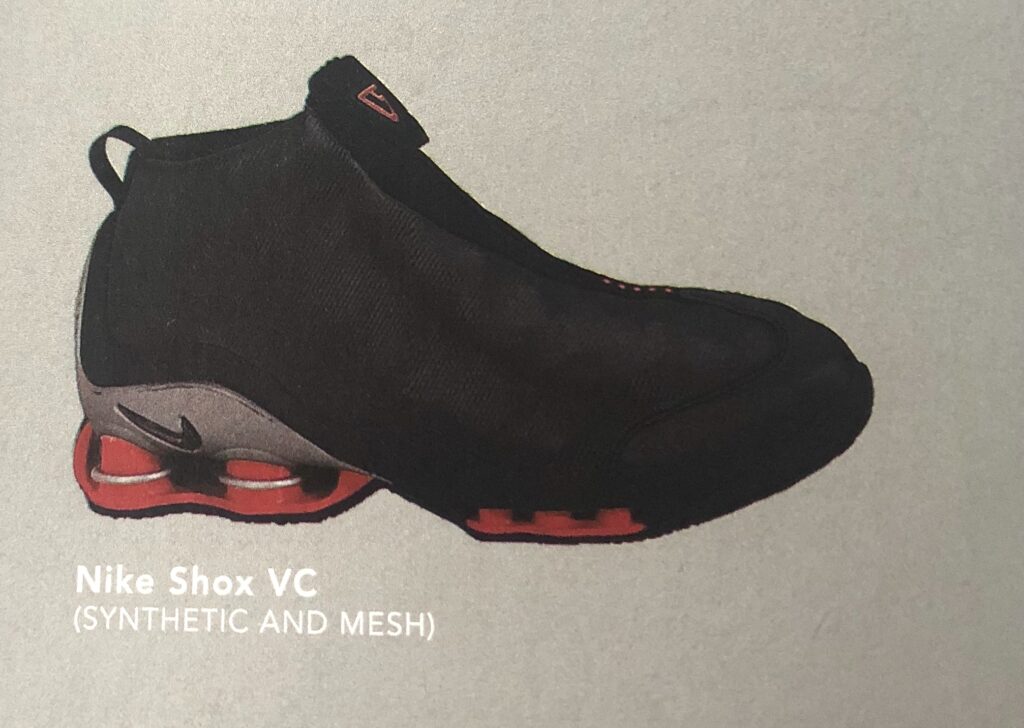 PRICE
The Shox BB4 retailed at $149.99 (about $226 in 2020).
LEGACY
When the Shox BB4 released, more research and development had gone into Shox technology than any other shoe in history at the time. Almost instantly, people began asking if Shox were a gimmick. Arguably the most significant technological development since Nike Air had countless critics suggesting that Shox didn't live up to the hype. They certainly didn't make you jump higher. Moreover, many claimed that they were merely heavy shoes with mediocre cushioning. To add insult to injury, the bulky look of most Shox silhouettes had fallen out of favor aesthetically at the expense of lighter, more streamlined designs like Nike Free, Flywire and LunarFoam technologies.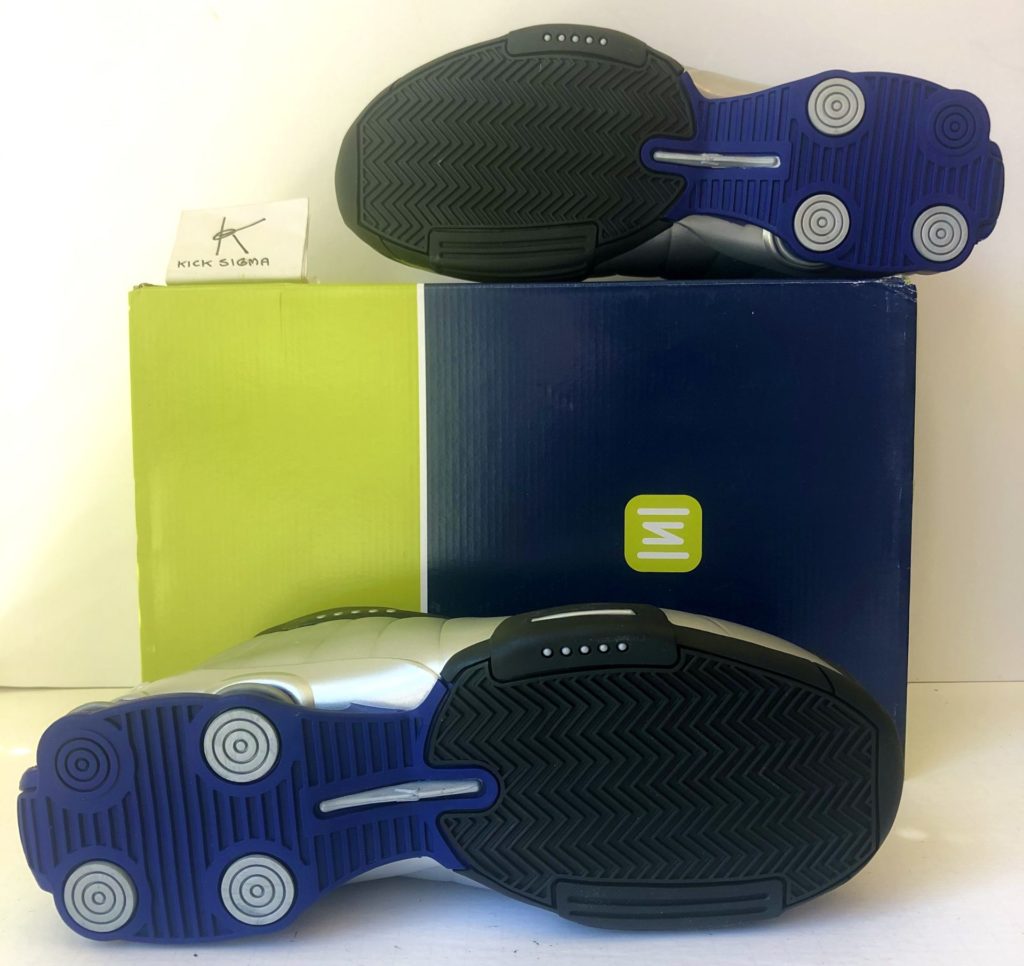 That being said, Shox, and the BB4 specifically, enjoyed several years as some of the most ubiquitous sneakers on and off the basketball court. In today's market, the BB4 has made a comeback, perhaps because the bulky shoe trend has returned and because people today would buy the shoe more for style and nostalgia than performance.
What do you all think, were the Shox and specifically the BB4 a success or a failure? Let me know your thoughts in the comments below.