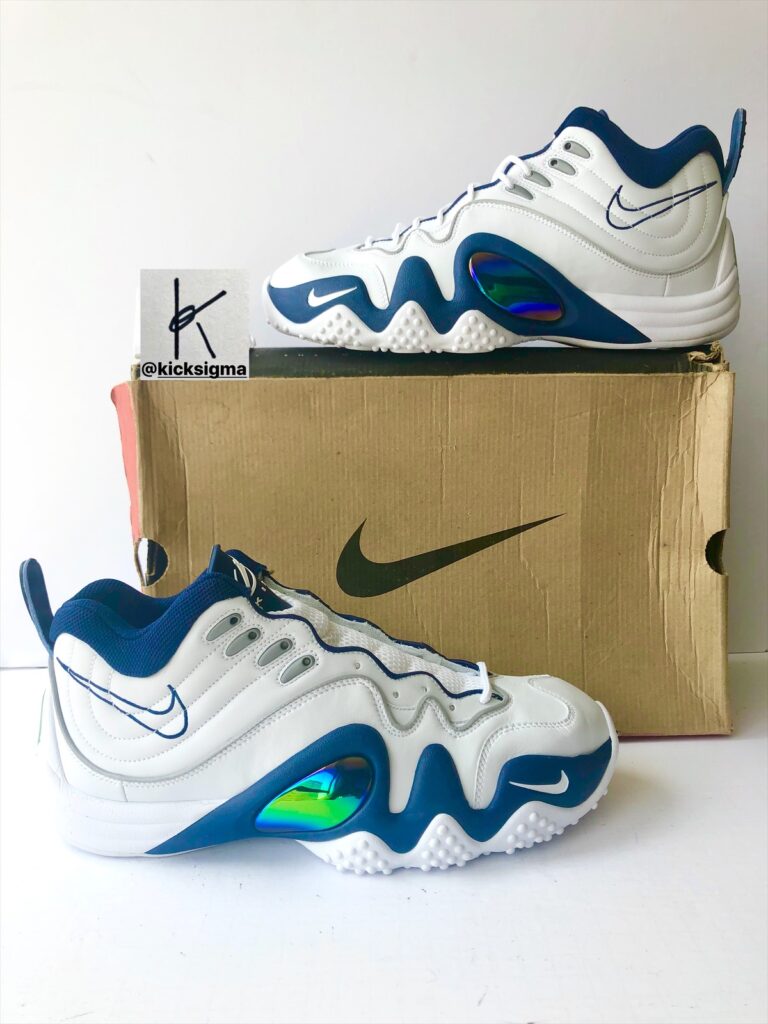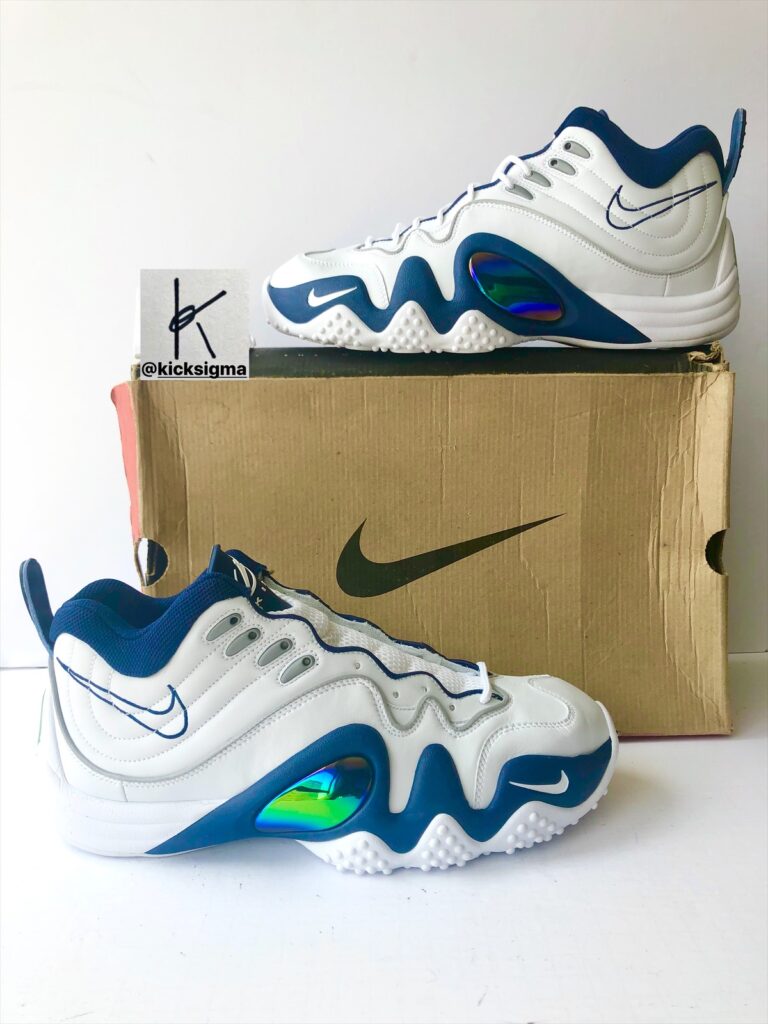 We review products independently, but we may earn affiliate commissions from purchases made through links on this page.
Background
It's not easy to follow up on a classic like the Nike Air Zoom Flight 95. But the Air Zoom Flight V did just that.
The Zoom Flight V released in 1997 in two OG colorways: white/navy/silver and black/lapis/white. Like its predecessor, Nike designed the Zoom Flight V for Jason Kidd. Unlike its predecessor, the Zoom Flight V was an official Kidd signature shoe.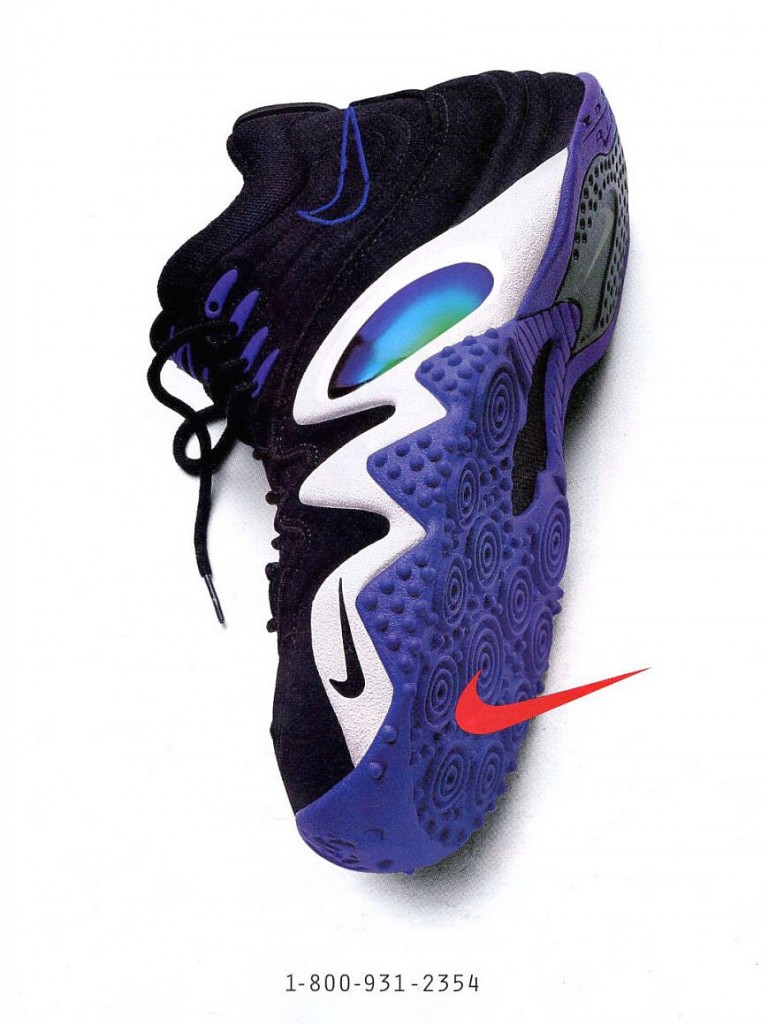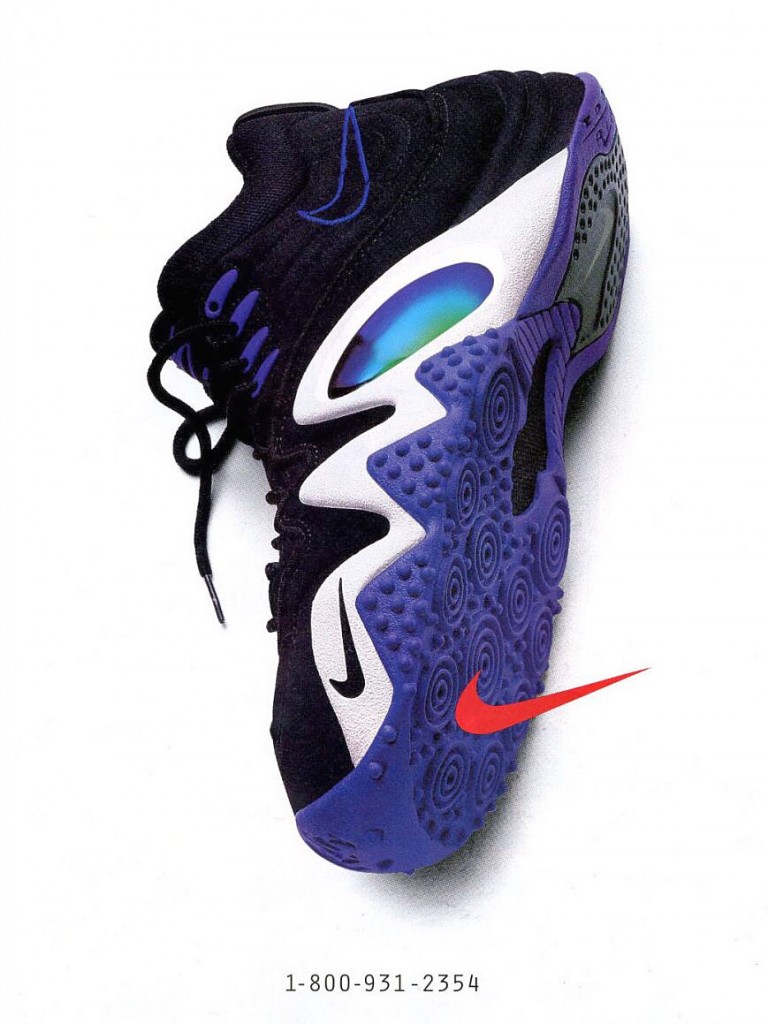 Kidd initially wore the V while playing for the Dallas Mavericks. He continued to wear them when he was traded to the Phoenix Suns. The colorways were close enough to match both jerseys without violating the NBA's strict dress code rules of the time. The black version fit perfectly with the Suns' jerseys while the white ones matched the Mavs. Kidd would eventually break out various PEs when playing for the New Jersey Nets and New York Knicks.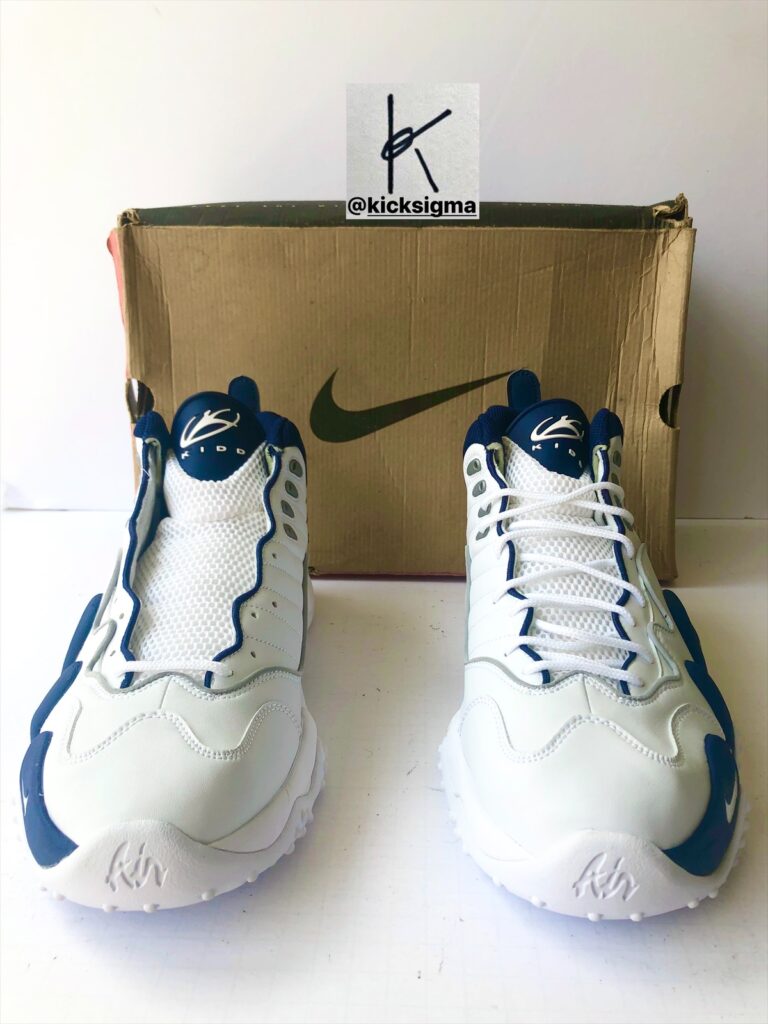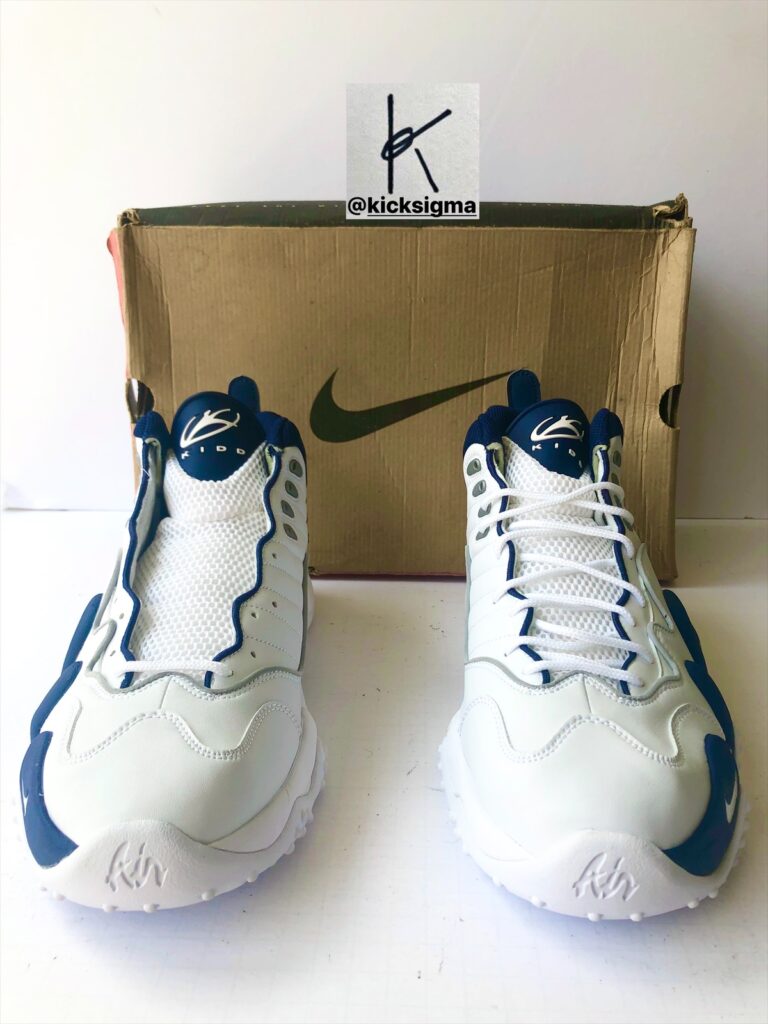 Design Features
The Zoom Flight V was an outstanding performance shoe. It featured a Durabuck/full grain leather upper, Phylon lateral support wing with a TPU "bug eye" reinforcement, Zoom Air cushioning, Jason Kidd's logo on the tongue and heel and TPU midfoot shank. The V was also lightweight, at 13.1 ounces, yet it didn't compromise cushioning as so many other lightweight shoes did.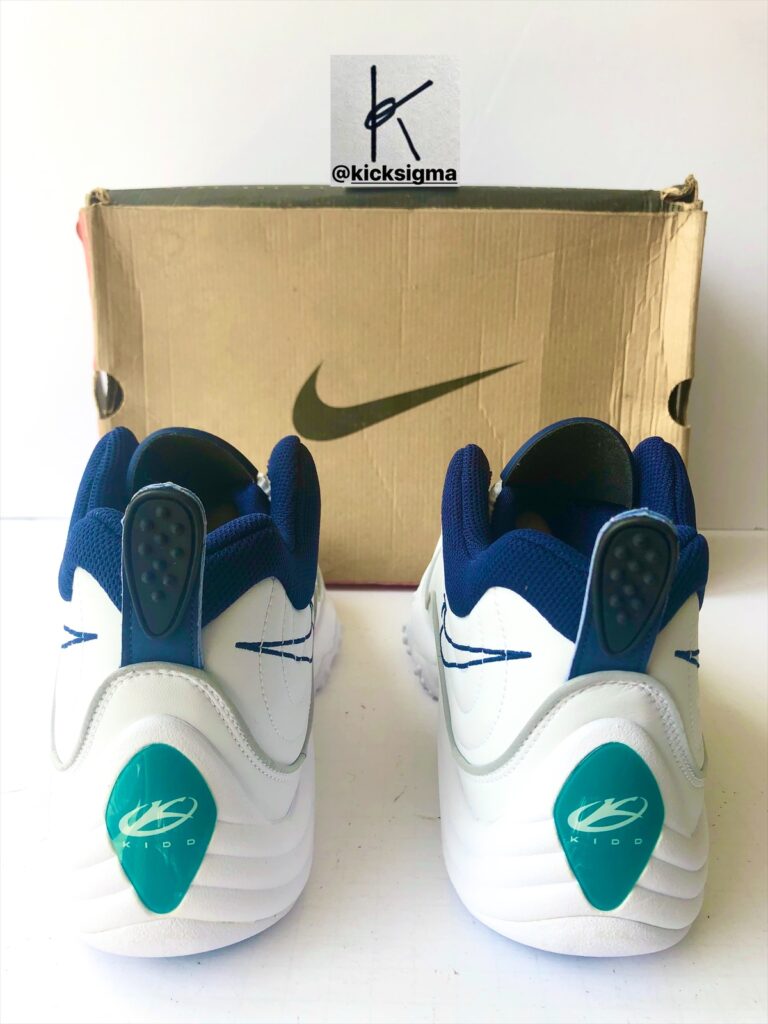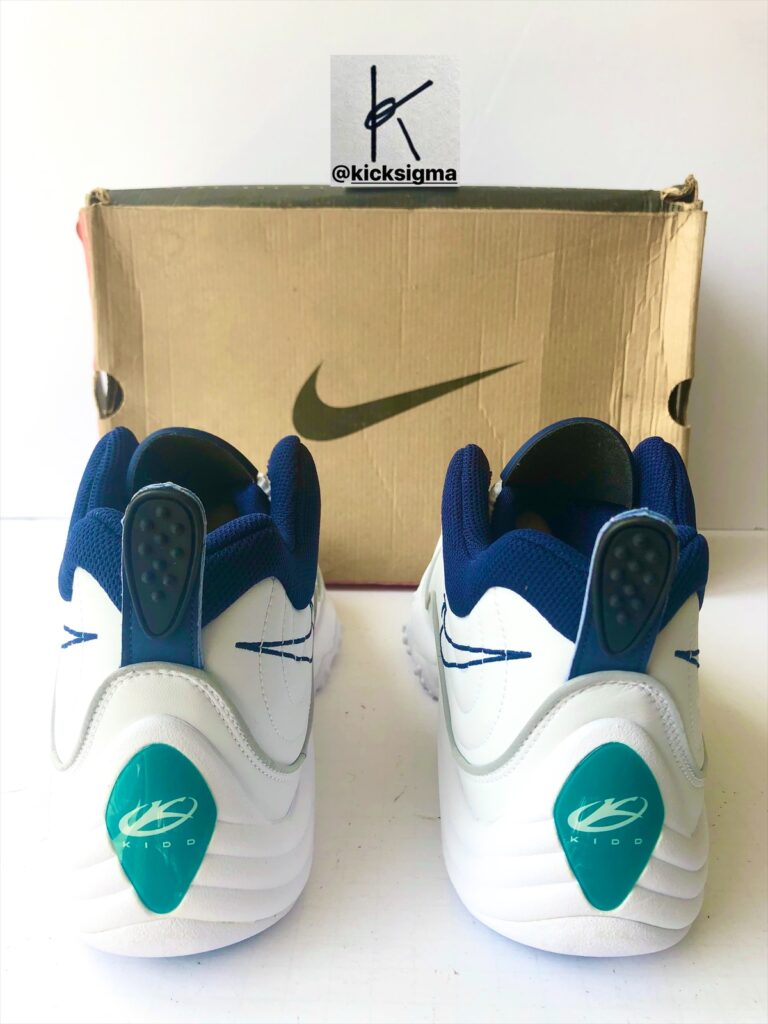 The V took inspiration from a track shoe by featuring a spiked rubber outsole which provided excellent traction. Eastbay even named it "A track shoe for hoops". No wonder Kidd kept going back to the Zoom Flight V throughout his career, even well over a decade after its initial release.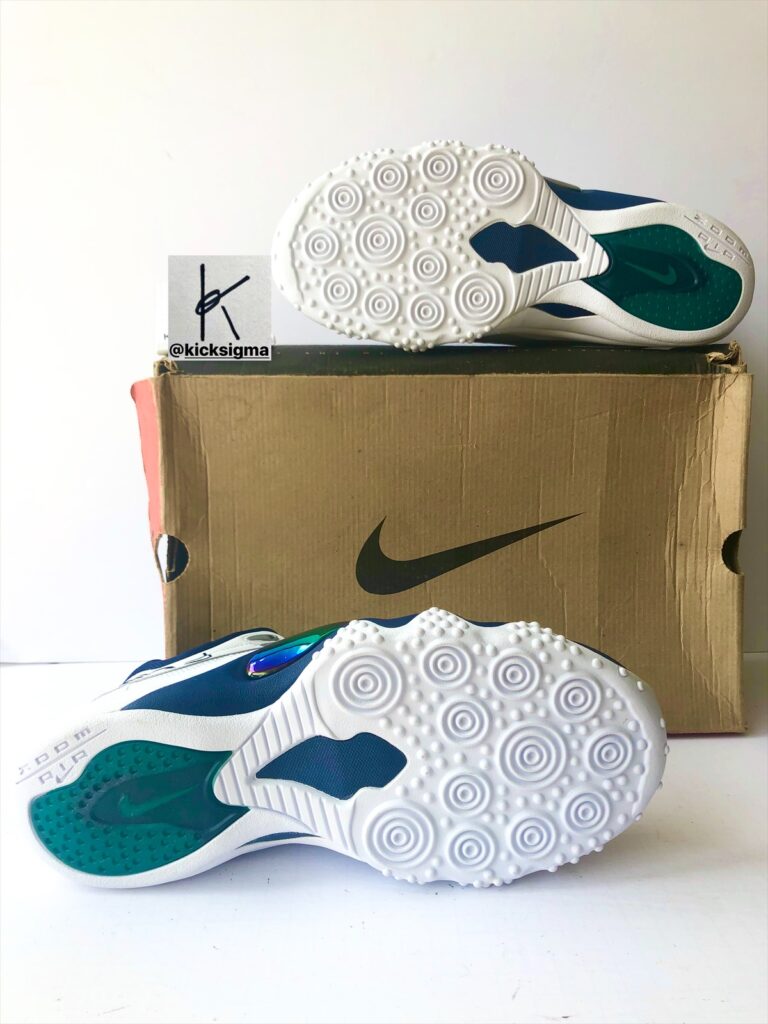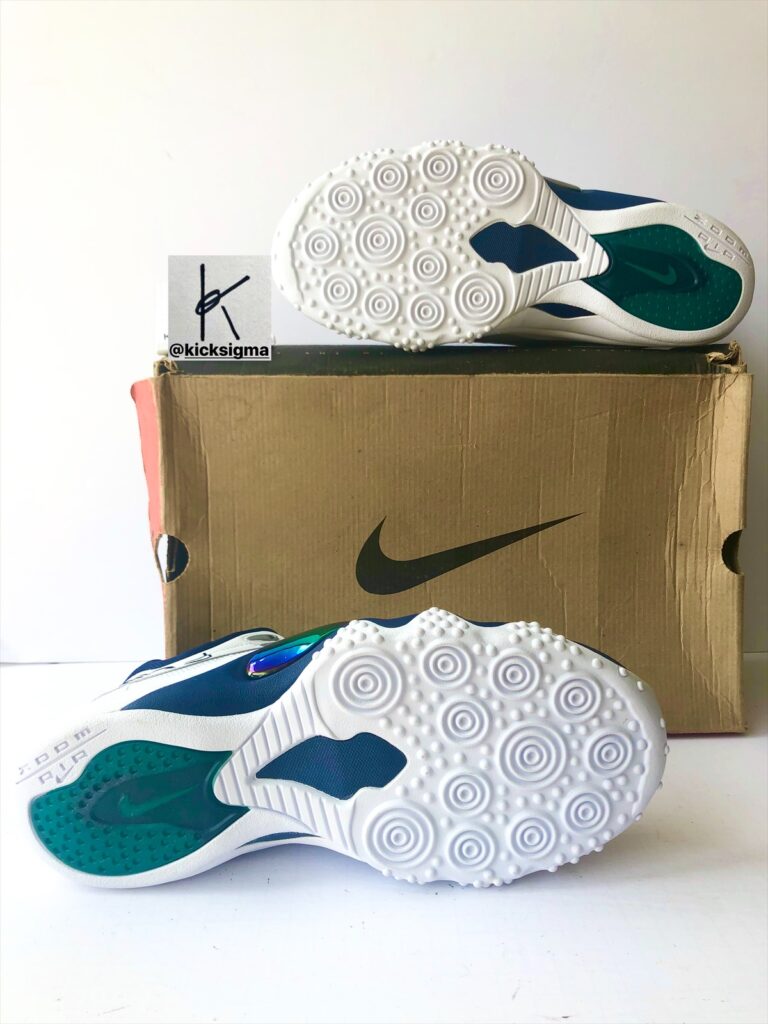 Price
The Zoom Flight V retailed at $125 in 1997 (about $228 in 2022).
Legacy
While the Zoom Flight 95 is the most popular Jason Kidd shoe among consumers, the Zoom Flight V is arguably Kidd's favorite. After all, it is the only shoe that he managed to wear with all four NBA teams that he played for.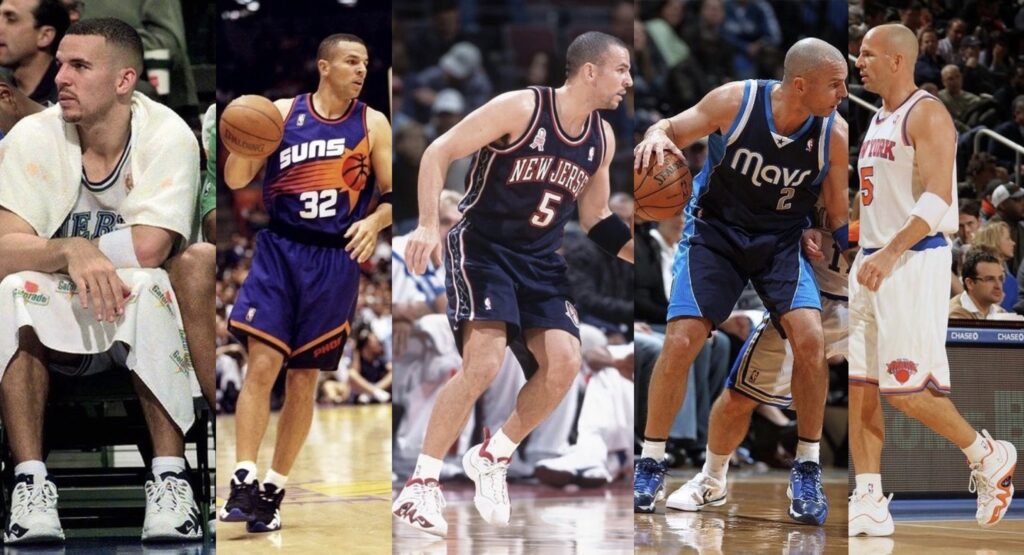 Unfortunately, the V hasn't gotten much love in the retro market. Aside from a few non-OG colorways that dropped sporadically as well as a brief stint on Nike ID, the OG white/navy/silver colorway only retroed once, in 2008, and the black/lapis/white colorway has yet to retro properly.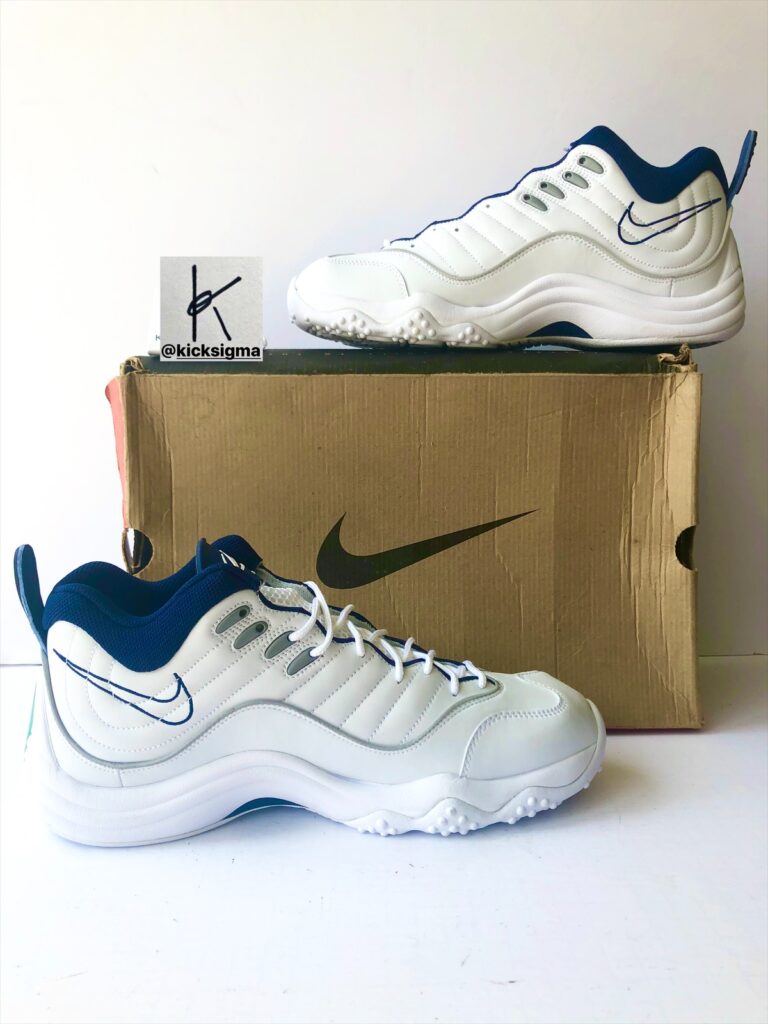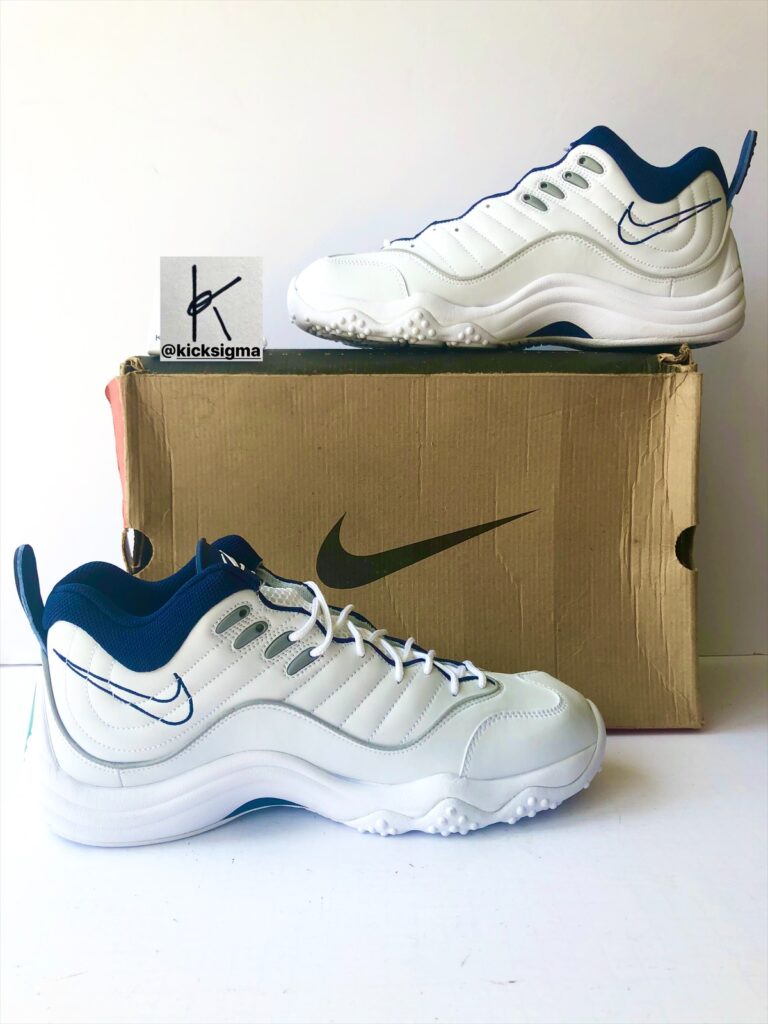 Given the outstanding fit of this shoe, its intense popularity among sneakerheads and the fact the very high prices the V commands on the secondary market, let's hope we will one day see the OG Zoom Flight V colorways return soon.