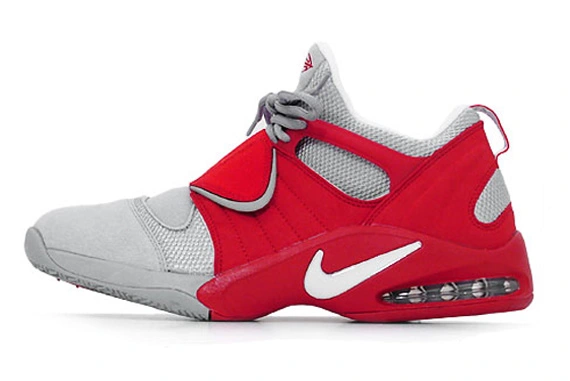 By Seth Berke Wollman (@souliisole)
Let's get Nashty. Welcome back to the Who Cares series, where we pay tribute to obscure silhouettes and tell you why you should care about them. Today we pay tribute to a highly innovative and influential basketball sneaker from the early 2000s Nike basketball era: the Nike Air Jet Flight.
The new millennium signified a new era in sneaker design and technology. A paradigm shift was underway at the time which saw basketball sneakers gravitate towards lighter, dynamic, more versatile designs vis-a-vis lightweight materials and construction, and a lower profile observed in models such as the Nike Air Zoom Ultraflight, Nike Zoom Flight Turbine, and the Nike Zoom Hyperflight, to name a few.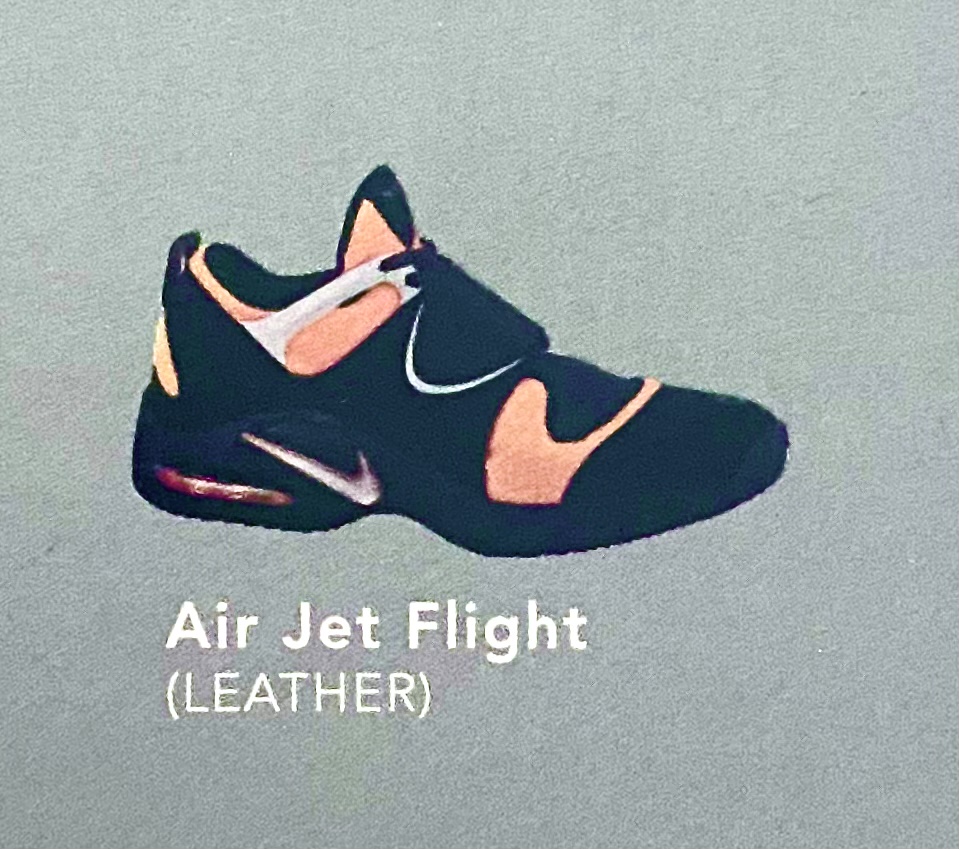 However, there remained another basketball silhouette which helped usher in the new wave of Nike basketball footwear at the time: the 2001 Nike Air Jet Flight.
In the late 90s, Phil Knight approached Nike sneaker designers Aaron Cooper and Eric Avar with a special project instructing them to turn the Nike Rift running sneaker into a basketball sneaker. The original prototype of the Jet Flight featured a split-toe, a design element seen in the Air Rift. After two years of planning, designing, refinement and execution on the part of Cooper, the Nike Air Jet Flight was born.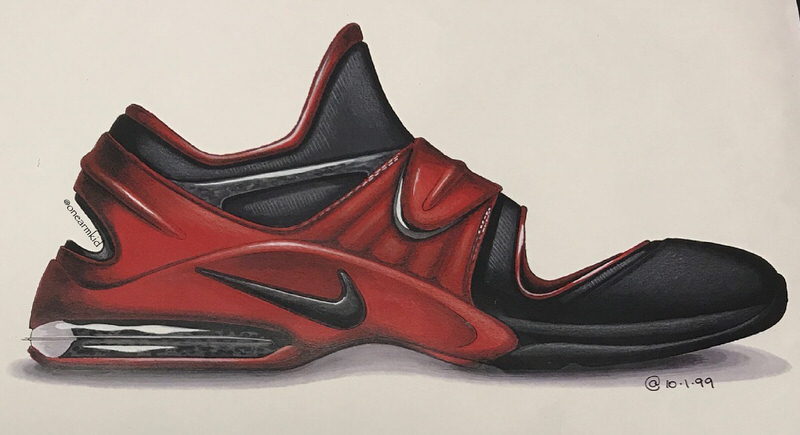 The goal and purpose of this highly innovative sneaker was to offer the basketball player a lightweight basketball shoe with maximum comfort, versatility, breathability and durability. Weighing 14.6 ounces, the Jet Flight was considered a lightweight model (writer's note: under 15 ounces in 2001 was considered the cutoff for lightweight classification), a sneaker that provided a comfortable ride, durable traction and a lockdown fit by virtue of its midfoot stability support strap, allowing its wearer to move their foot as needed, when needed.
Released in 2001 at just $90, the Jet Flight was in effect a basketball sneaker infused with a running sneaker's DNA and served as the quintessential lightweight basketball shoe designed for a point guard's style of play. Multiple colorways released including varsity red/white-silver, dark charcoal/white-royal-medium grey, black/metallic grey, in addition to several player sample colorways as well.
Over time, as the sneaker's popularity grew, the Jet Flight – a subtle extension of the classic 90s Nike Flight series – appealed to more than just guards. Bigger players who wanted to move in a more guard-like fashion opted to wear the shoe and saw their games improve as a result of their increased movability on court.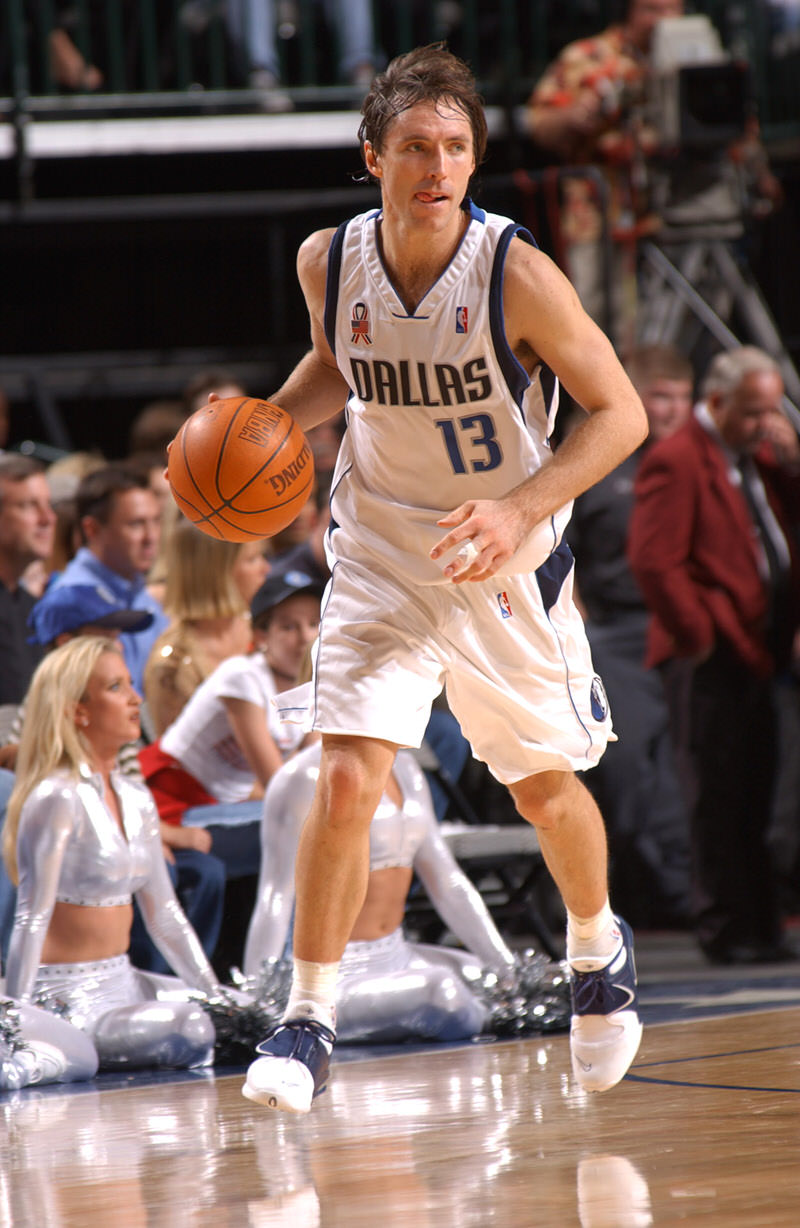 The Jet Flight is perhaps best known and remembered as the sneaker of former 2x NBA MVP Steve Nash; however, many other notable players wore the Jet Flight in the early 2000s NBA era including former Nash Dallas Mavericks teammate, Dirk Nowitzki, Baron Davis, Derek Fisher, Jason Williams (White Chocolate), Keith Van Horn, Bruce Bowen, and former Seattle SuperSonics point guard, Luke Ridnour.
Also, of note, the Jet Flight made an appearance in the highly memorable and iconic 2001 Freestyle Rhythm commercial, cementing its place as a progressive, forward-thinking, innovative sneaker with mass stylish appeal on an even larger sport fashion and cultural level.
Succinctly put, the Jet Flight was ahead of its time and to this day remains the perfect shoe to have in any sneaker repertoire, both on and off the court. The legendary sneaker writer and commentator, Professor K, once said: "If man were meant to fly, we'd all be born with a pair of [Jet Flights] on our feet." 20 years later, his argument holds true.
The only question that remains is: strapped up, or undone?