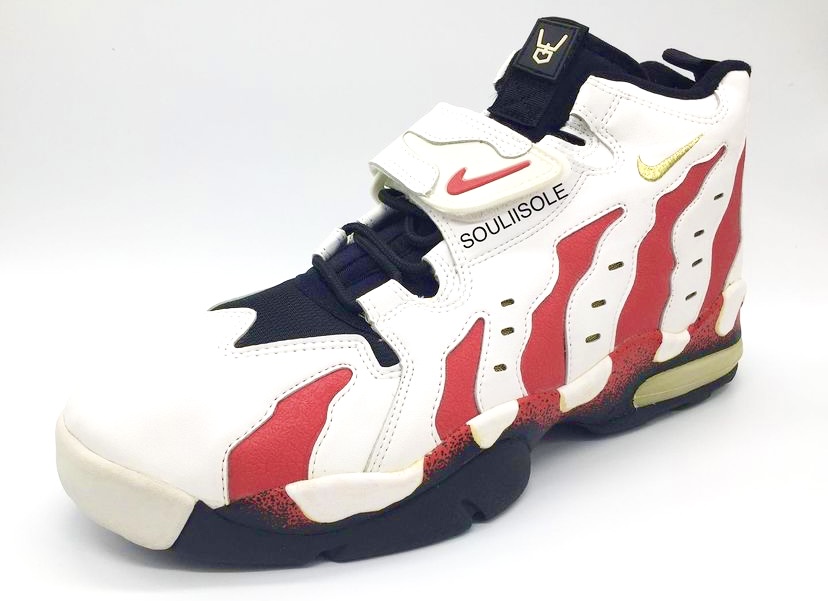 We review products independently, but we may earn affiliate commissions from purchases made through links on this page.
By Seth Berke Wollman (@souliisole)
Catch me if you can. Welcome to today's installment of the Who Cares series, where we pay tribute to one of the most iconic mid-90s turf sneakers to have ever graced the gridiron: the 1996 Nike Air DT Max. One of the most memorable Nike cross-training sneakers to have released, the DT Max served as the signature sneaker of Neon Deion Sanders. An NFL Hall of Famer, 2X NFL Champion, 2X NFC Defensive Player of the Year, and member of the 49ers and Cowboys' mid-90s Superbowl teams, Deion's flare, style and charisma are captured by this aggressive, bold silhouette.
The Shoe
With an original production date range of 08-10/95 (inside tag reads 950810STS), the shoe features a thick, visible heel Max2 air unit with encapsulated forefoot air sole unit, ankle strap for added support and stability, lateral outriggers, an aggressive outsole with tread designed for turf training, and a tongue made of Neoprene. To top it off, the kicks come in their original two-tone Nike Air Max box. Upon closer inspection, one will appreciate the small Deion caricature located underneath the sneaker inside of the low-pressure 5PSI Air Max chamber as a further tribute to the man for whom the sneaker was originally designed.
The Player
Nicknamed "Prime Time" for his high-stepping displays into the end zone and memorable touchdown dance celebrations, Sanders' style and trademark flare was as bright and loud as Agassi's spandex shorts. The first athlete to score a touchdown and hit a home run in the same week as well as becoming the first player to play in both a Super Bowl (49ers, 1994) and a World Series (Atlanta Braves, 1992), Deion achieved some of his greatest performances while wearing the DT Max including an 11-yard punt return and a 47-yard reception on offense en route to Dallas' 27-17 Superbowl victory over Pittsburgh in 1995.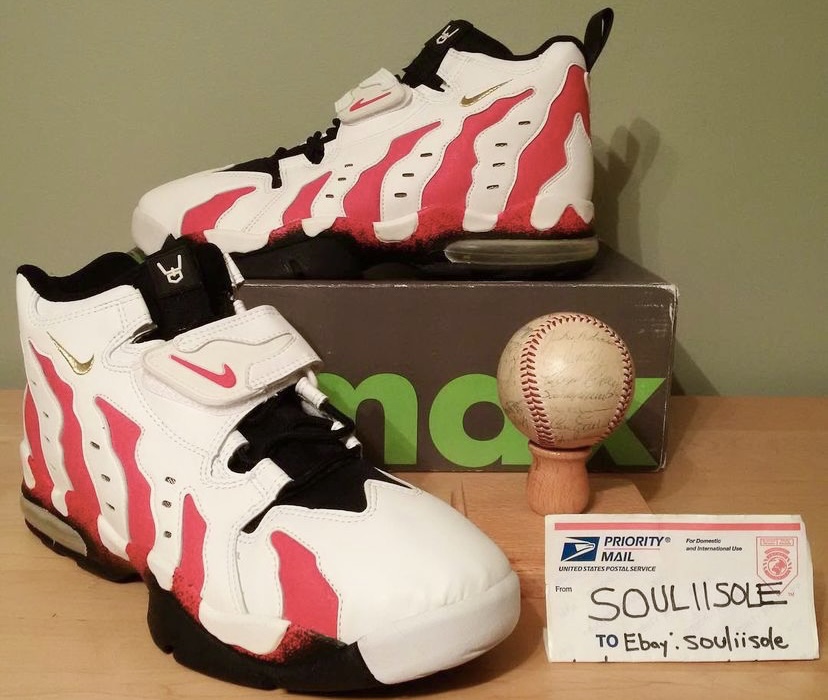 Sanders would go on to wear various Jordan PE models including Air Jordan 11 PEs as a member of the Washington Redskins and Cincinnati Reds; however, this silhouette evokes nostalgia among old school football fans today.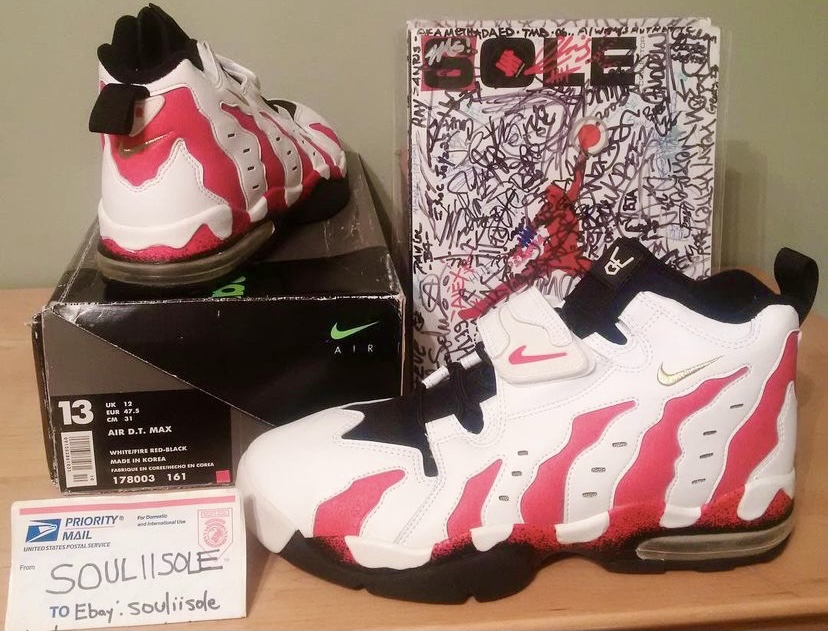 The 1996 Nike Air DT Max, sneaker of choice for High Stepping Prime Time. Catch him in the end zone, if you can.