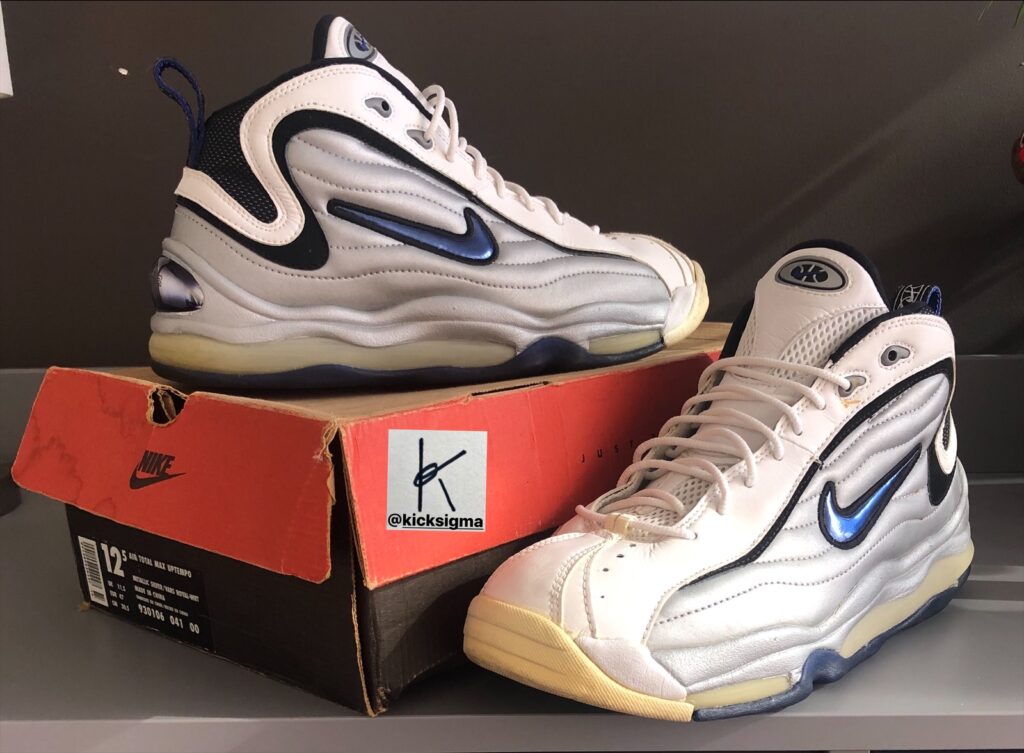 QUICK FACTS
Colorway: metallic-silver/varsity-royal/white
Original Release: 1997
Retro: N/A in this colorway
Designer: Eric Avar
Release Type: General release
Weight: 18.7 ounces
We review products independently, but we may earn affiliate commission from purchases made through links on this page.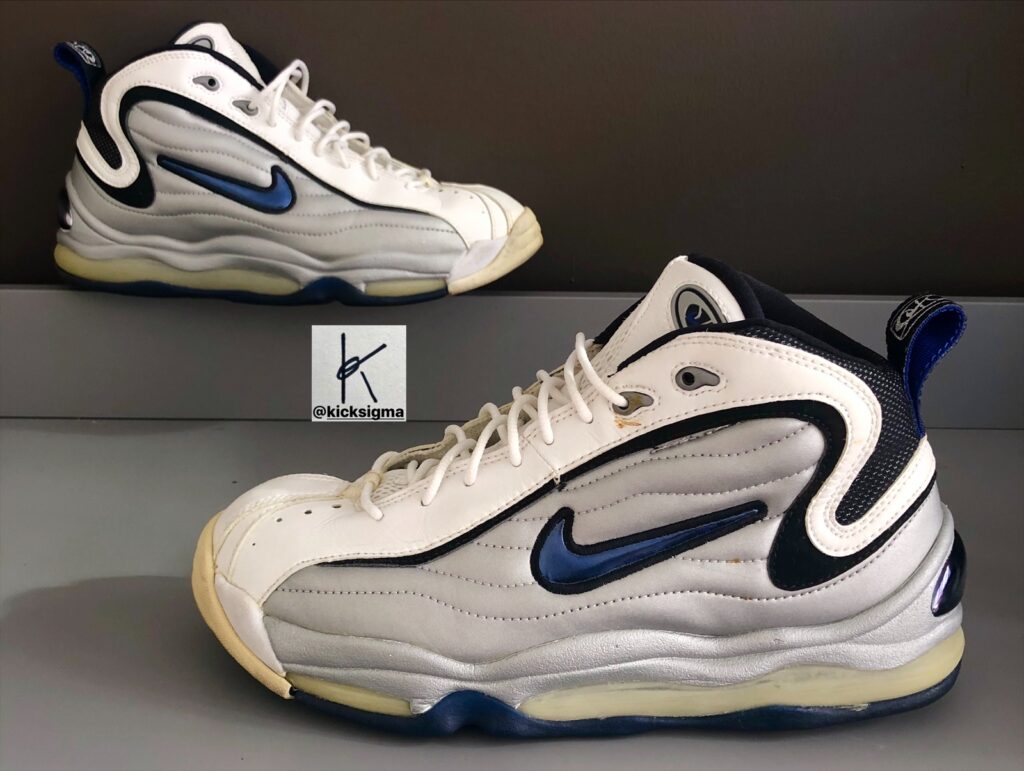 BACKGROUND
Not for sale in the United States….
The Air Total Max Uptempo released in 1997 in four original colorways. Three of them- black/volt, metallic-silver/black/white and white/midnight-navy released in the US. The fourth colorway, metallic-silver/varsity-royal/white, was a European exclusive and is the only original colorway that hasn't retroed.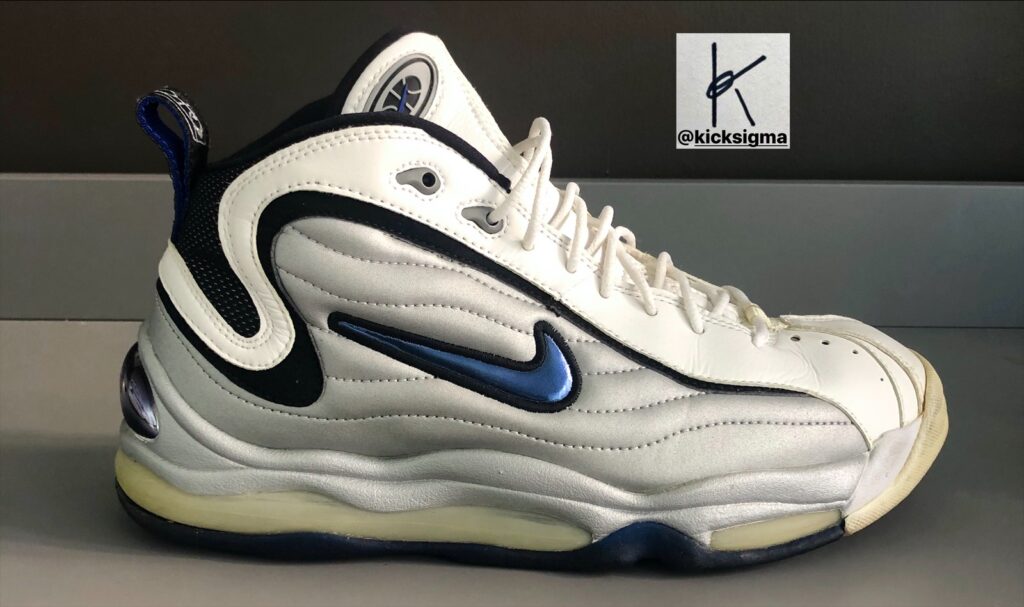 In Europe, basketball magazines often incorrectly advertised the Total Max Uptempo as the "Pippen 4", anticipating that Scottie Pippen would continue his unrivaled reign over 90s Air Max basketball silhouettes.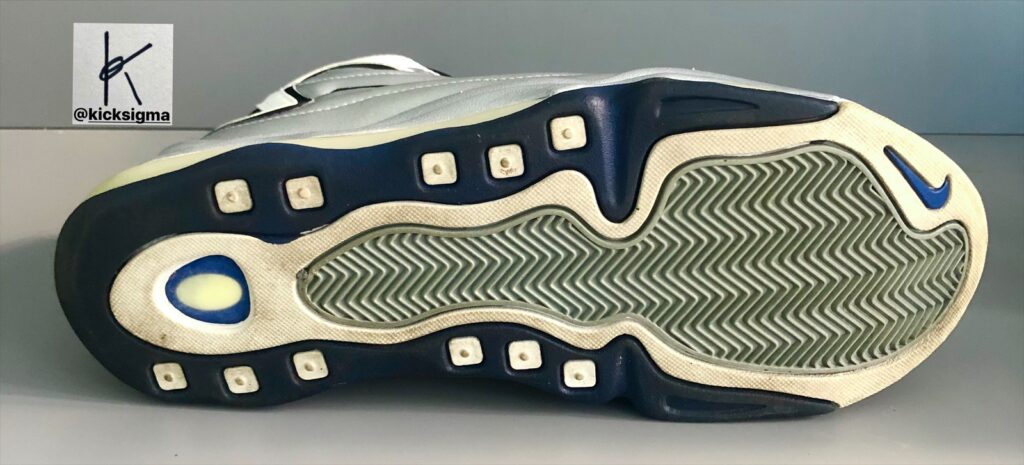 Unfortunately for those magazines, Pippen had converted to Zoom Air earlier in '97, thanks to MJ, and no longer wanted to ball in shoes containing "Big Air".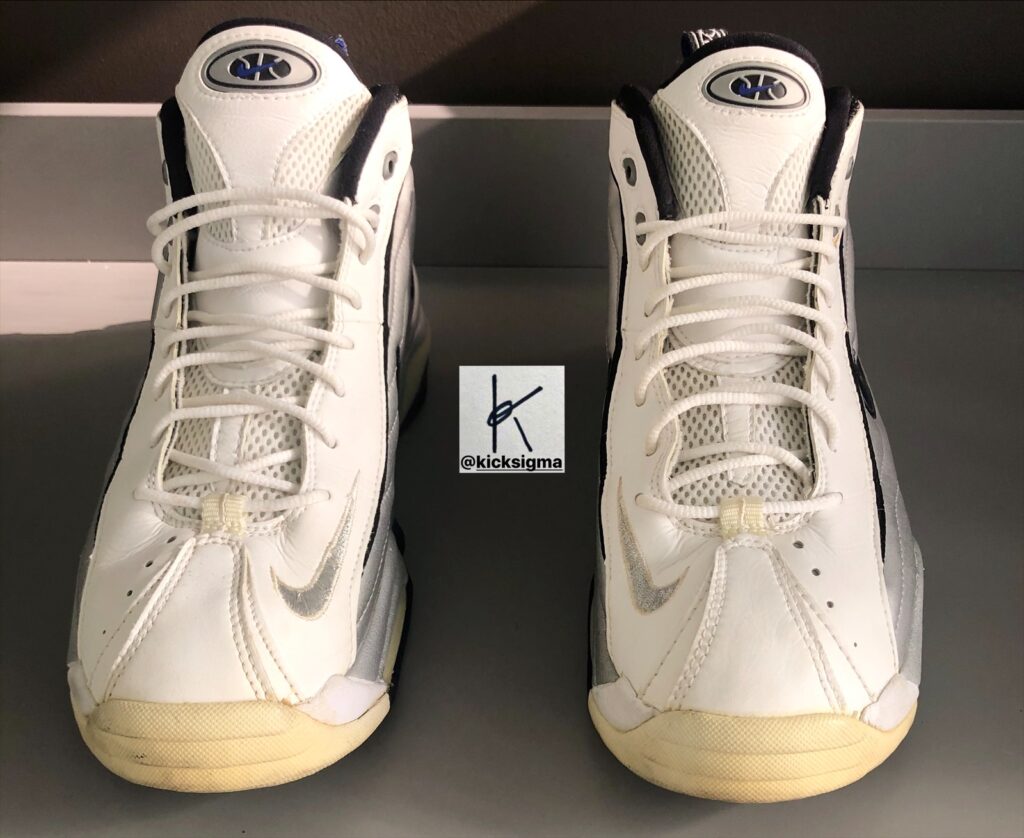 While the Air Total Max Uptempo in the white/midnight-navy colorway is often associated with Reggie Miller, the metallic-silver/varsity-royal/white aka "Euro" colorway isn't associated with one particular player.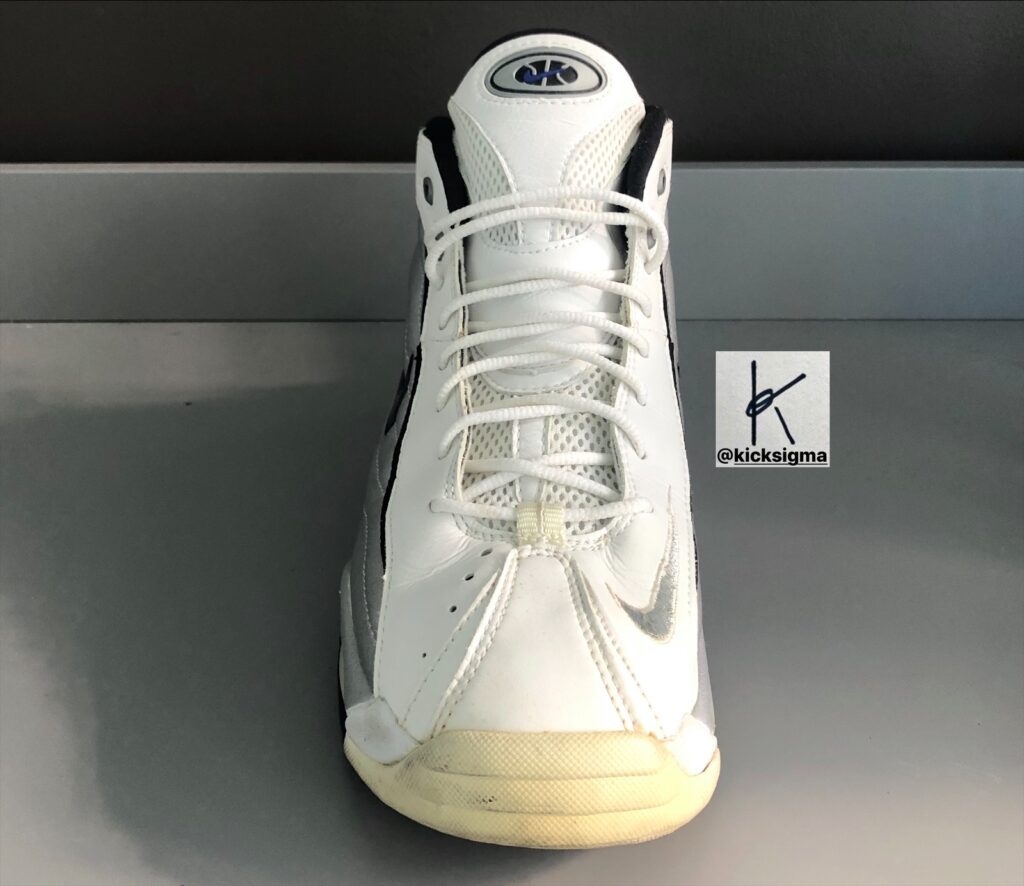 That being said, multiple European players wore them including a young Dirk Nowitzki, one season before he would be drafted into the NBA, and Dragan Tarlac of Olympiacos during a 1997 exhibition game against the Bulls in Paris.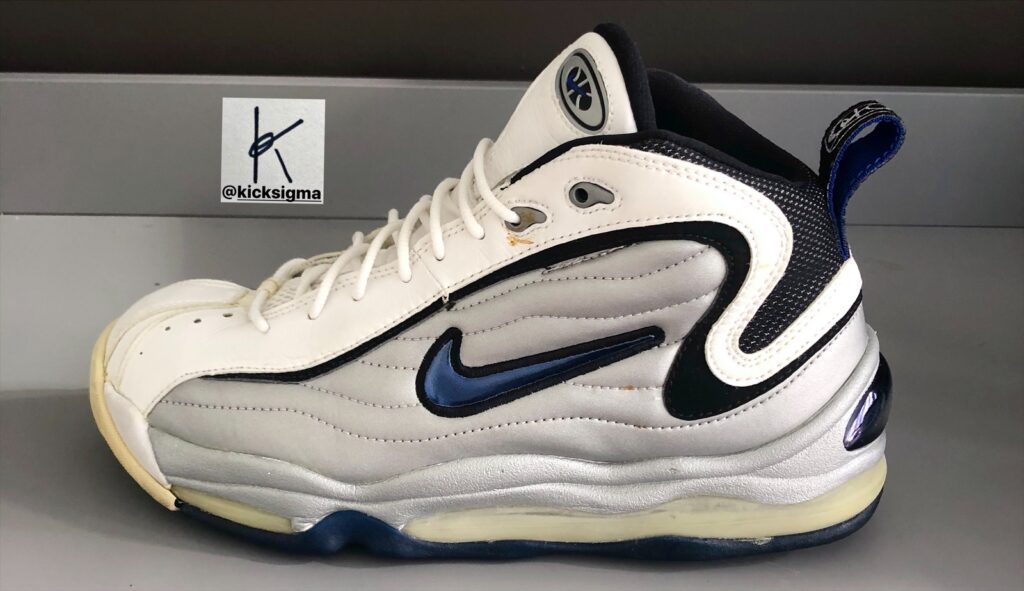 Unfortunately, the "Euro" colorway is often overlooked when the topic of the Air Total Max Uptempo comes up. Perhaps it's because this colorway wasn't associated with any big name players at the time, or because it never released in the US during the shoe's original run.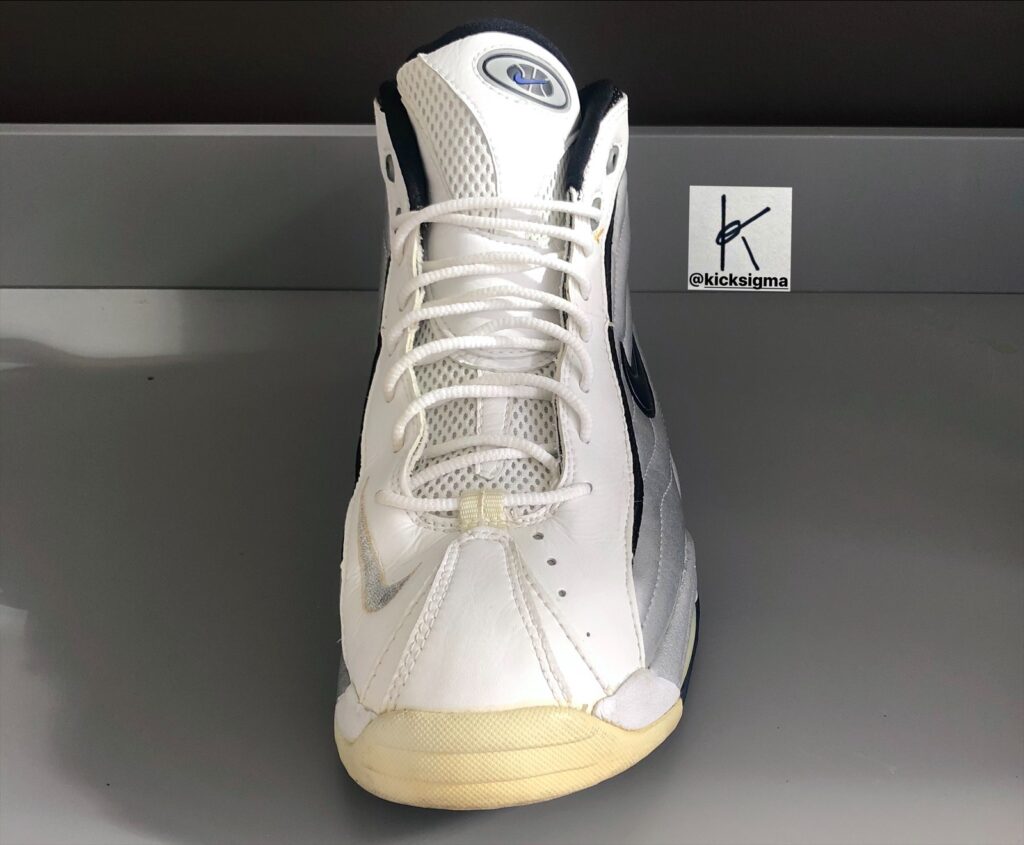 Or maybe it's because it never retroed. Whatever the reason, the "Euro" Air Total Max Uptempo is easily the most underrated colorway of this classic silhouette and deserves to be talked about more.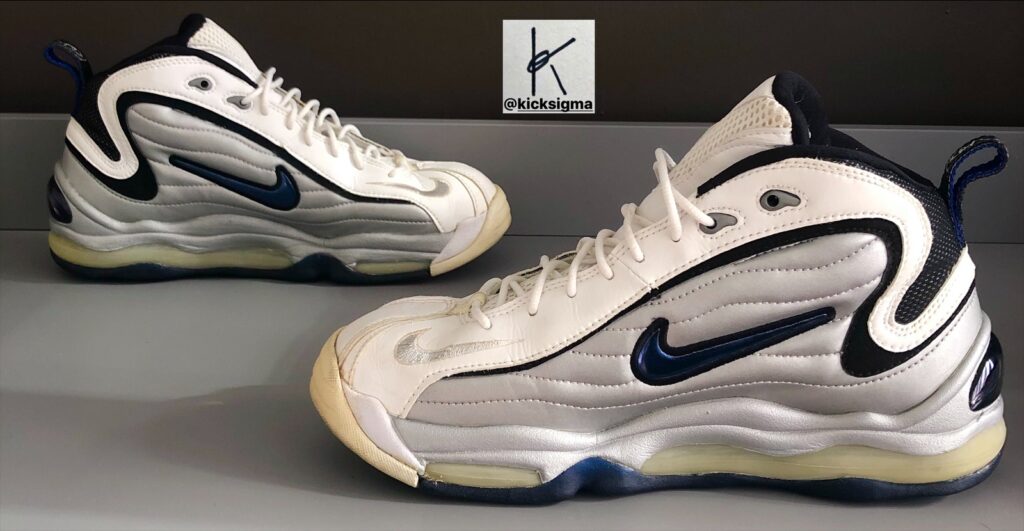 DESIGN FEATURES
The Nike Air Total Max Uptempo featured a padded full grain leather upper, a lightweight, low profile Phylon midsole and rubber herringbone patterned outsole. The Total Max was also extremely well cushioned, sporting a ¾ length visible Air Max unit.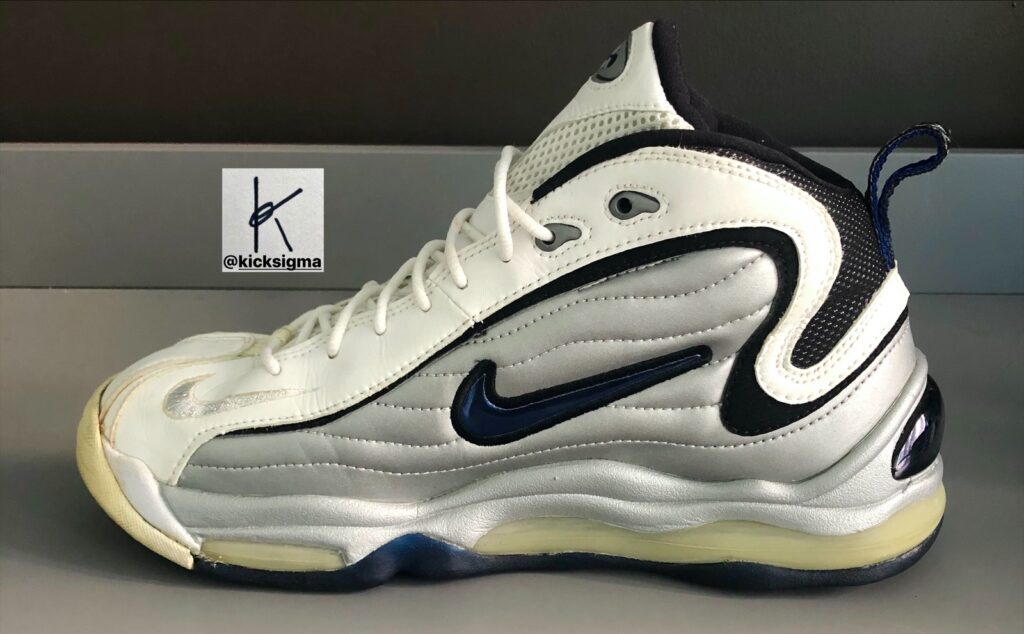 This superb cushioning came at a cost however as the shoe weighed a bulky 18.7 ounces, making it a less than ideal choice for smaller quicker players. Both the Air Max unit and outsole would be used again on the Air CB4 II, which was released a year later.
PRICE
In the US, the Air Total Max Uptempo retailed at $159.99 (about $255 adjusted to 2020). In Germany for example, the "Euro" colorway retailed at 299.99 Deutsch Marks (about $168 in 1997 or about $268 in 2020).