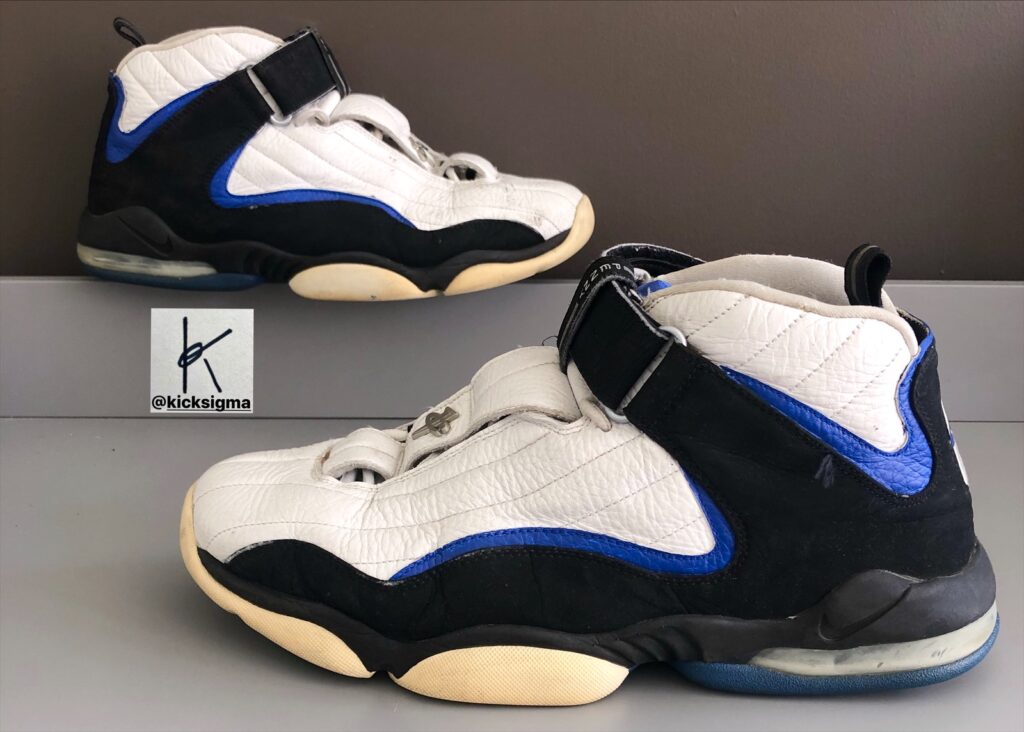 QUICK FACTS
Player: Anfernee "Penny" Hardaway
Colorway: white/black/royal
Original Release: 1998
Designer: Eric Avar
Release Type: general release
Weight: 16.6 ounces
We review products independently, but we may earn affiliate commission from purchases made through links on this page.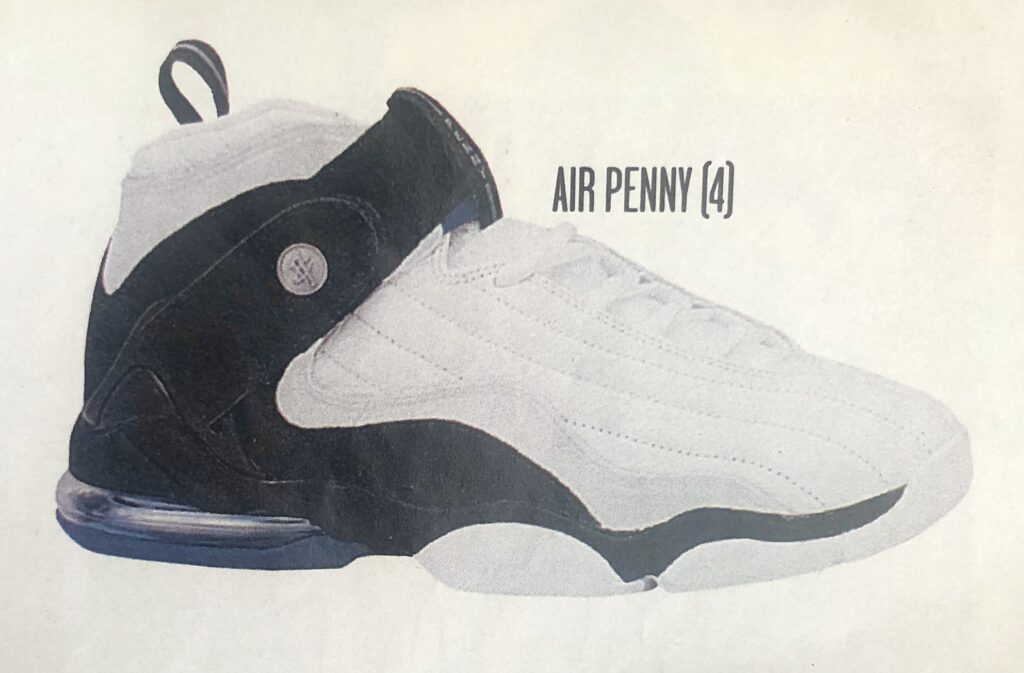 BACKGROUND
The end of an era…sort of…
Released in 1998, the Penny IV was the last signature shoe to release during Penny Hardaway's playing career. By this time, Hardaway was plagued by knee injuries and didn't possess the explosiveness he once had.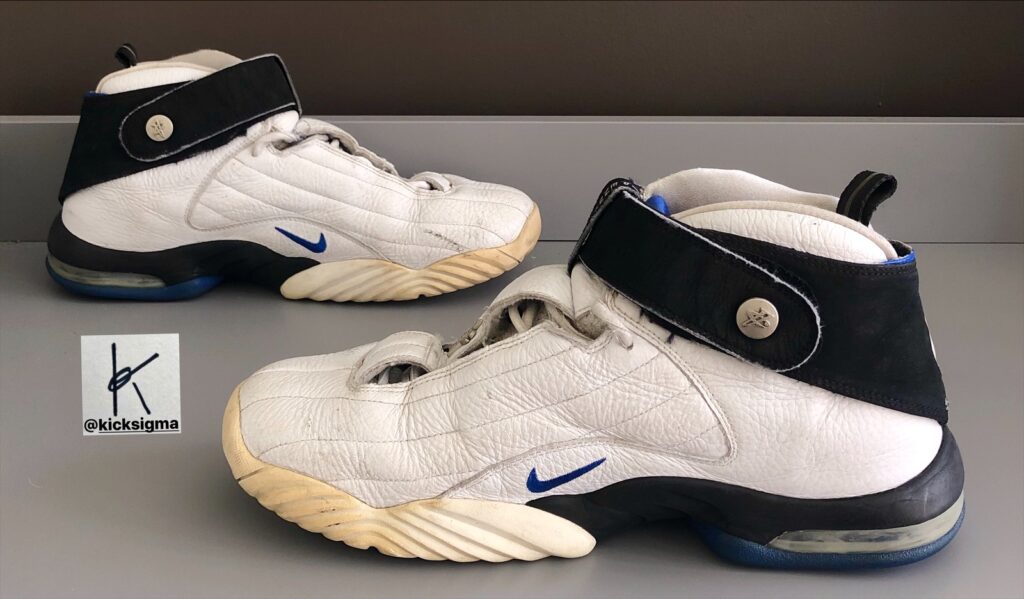 Sadly, that began to reflect in his popularity as Nike would sunset his signature line. The '98-'99 season would also be Hardaway's final with the Orlando Magic.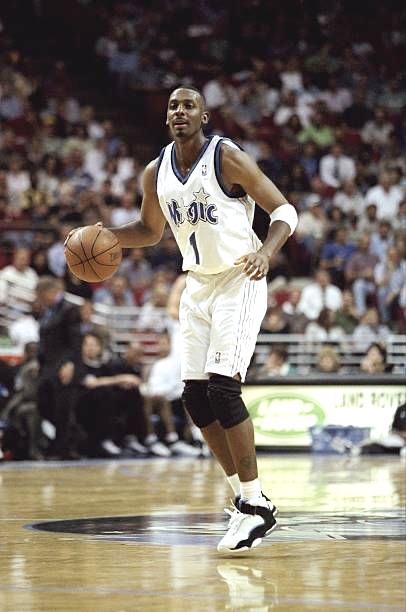 No Mo' Foam-O'
Perhaps a sign of the waning enthusiasm for the Foamposite, the Penny IV was the first Penny shoe since the Penny II not to feature Foamposite technology.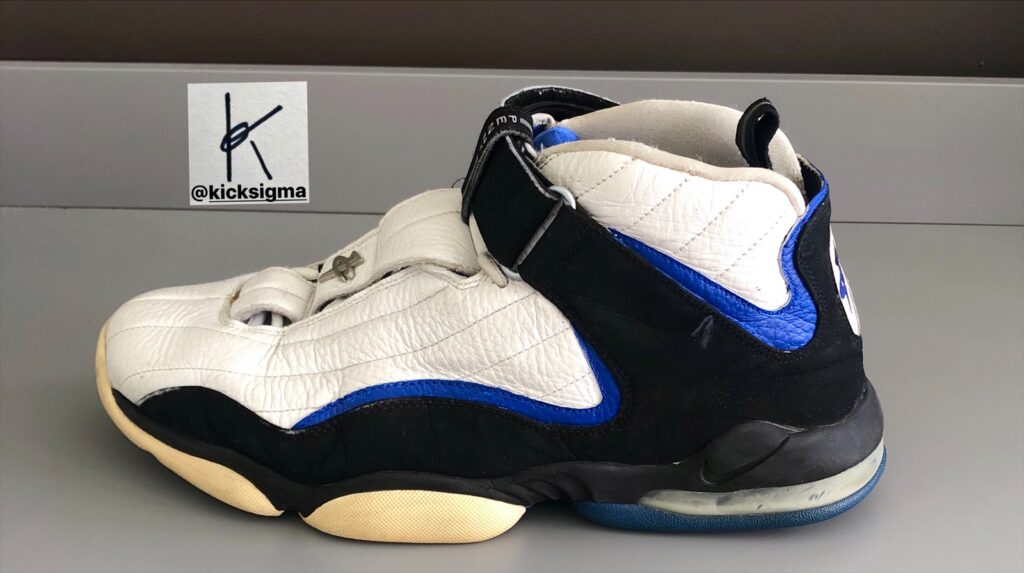 Instead, the IV took cues from recent Jordan models such as the leather stitching from the Jordan XII and the fabric wrapped Phylon midsole from the XIII. Not surprising since Avar's mentor was Jordan designer, Tinker Hatfield.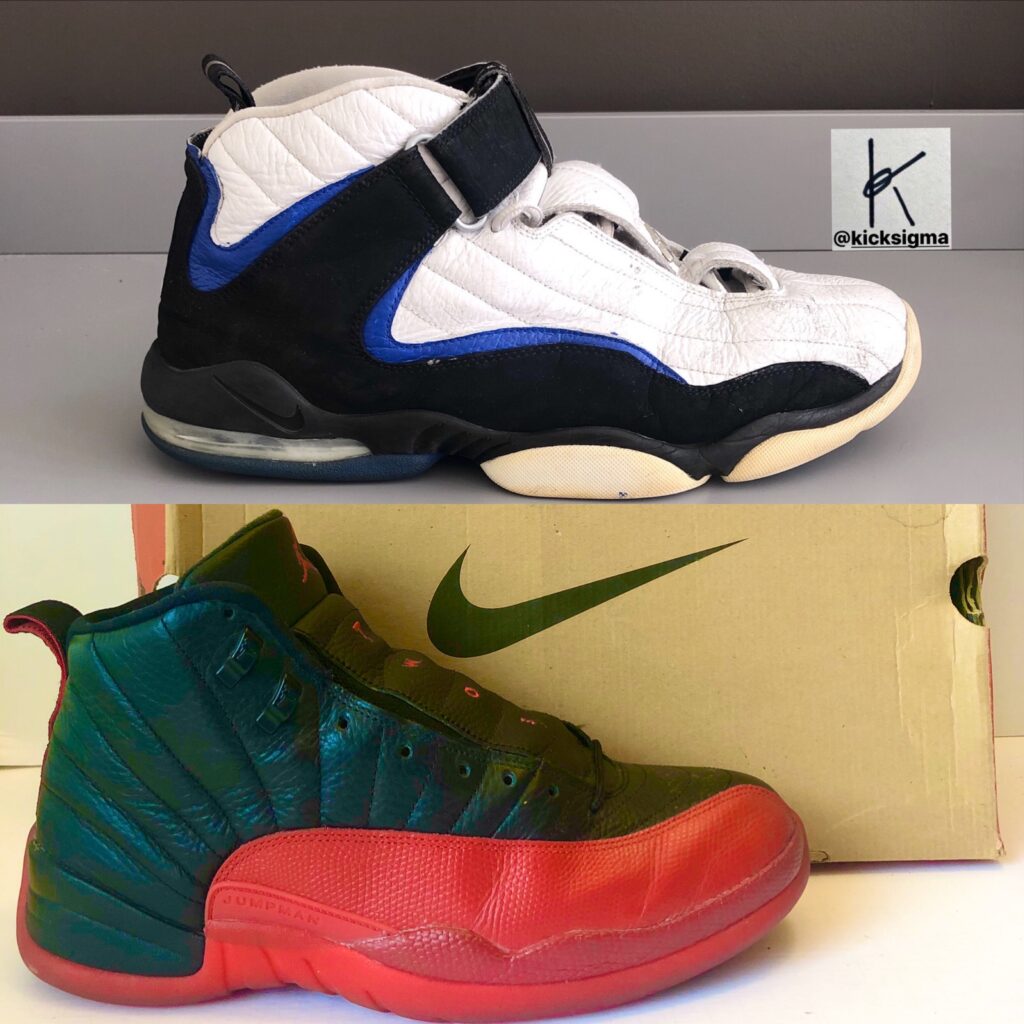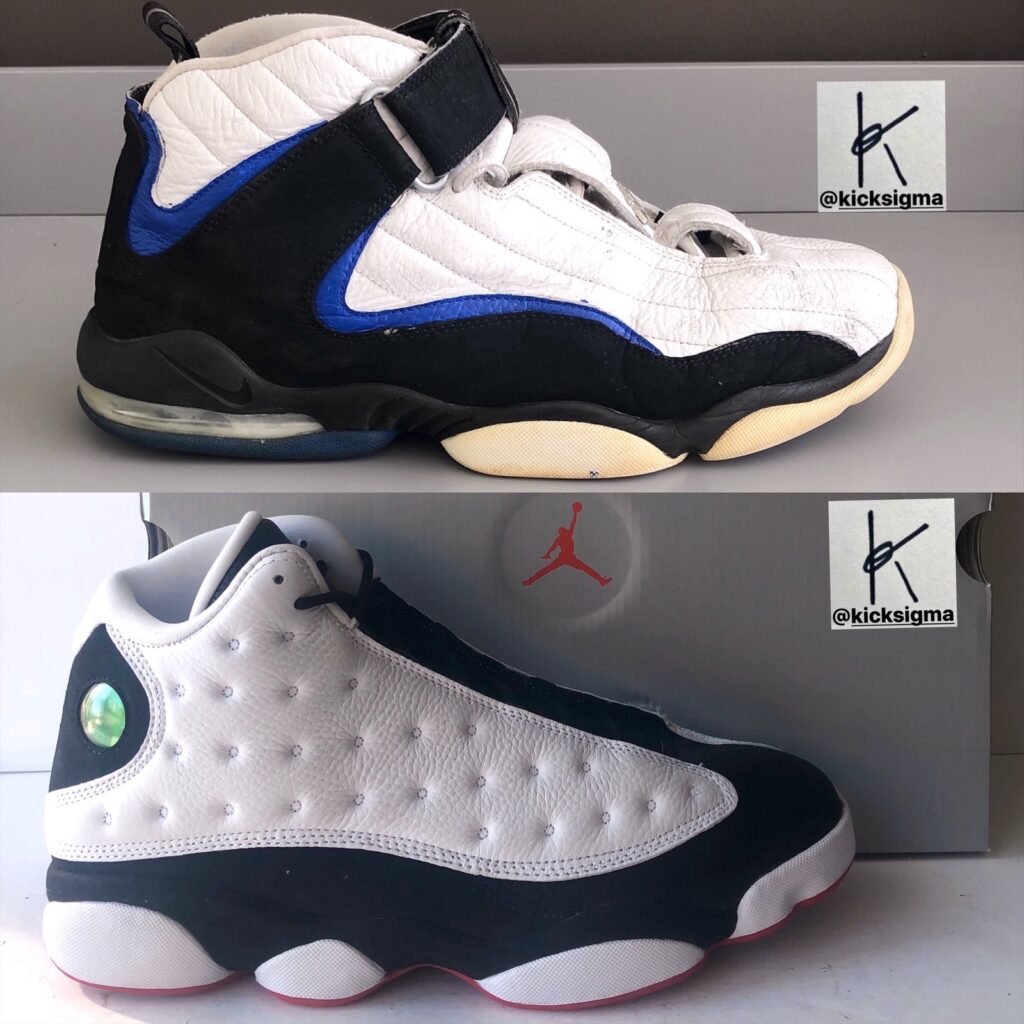 The Penny IV also featured a large 1 Cent logo, conspicuously placed in the middle of the tongue and "Penny" written at the top, in response to Penny's desire to have his 1 Cent brand be more visible.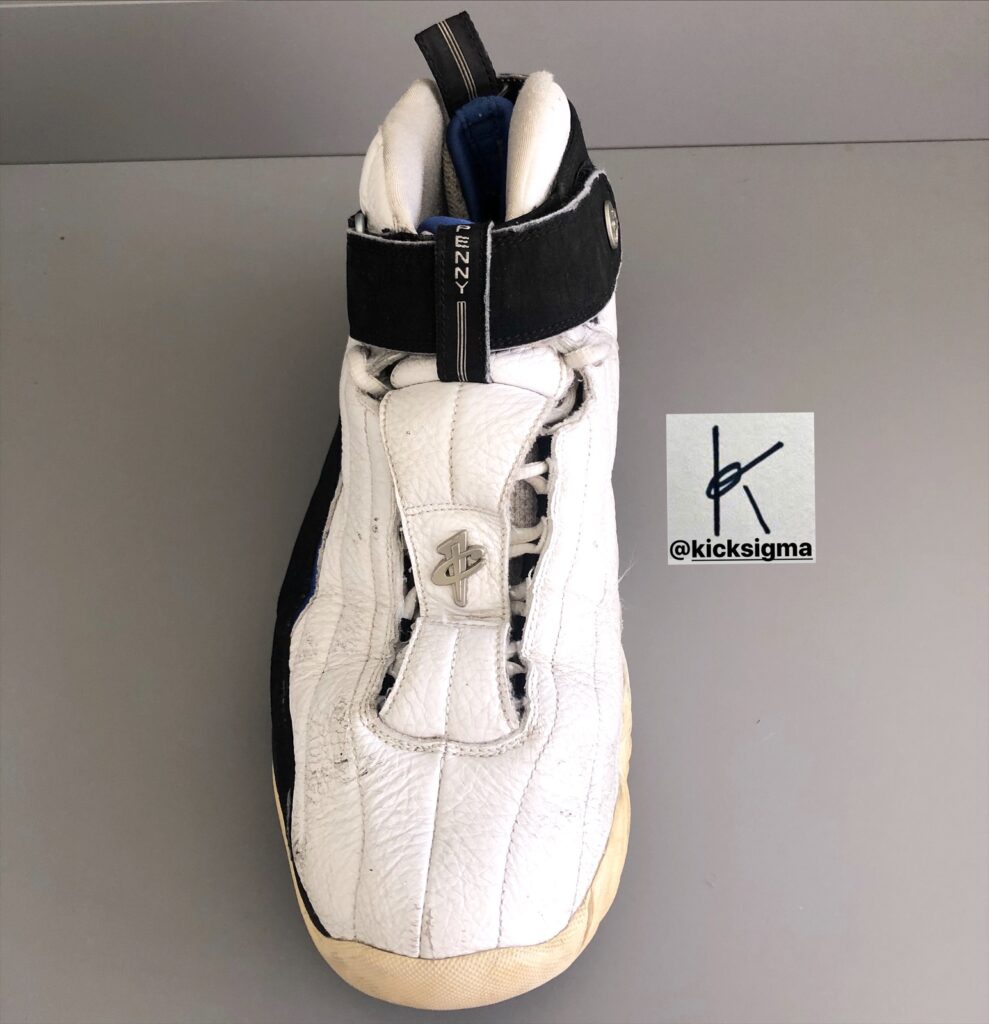 DESIGN FEATURES
Combination full grain leather/synthetic suede upper
Integrated Velcro ankle strap
Adjustable quick lace system under a leather covering
Fabric wrapped Phylon midsole
Visible large volume heel Air Max unit
Solid rubber outsole with herringbone traction pods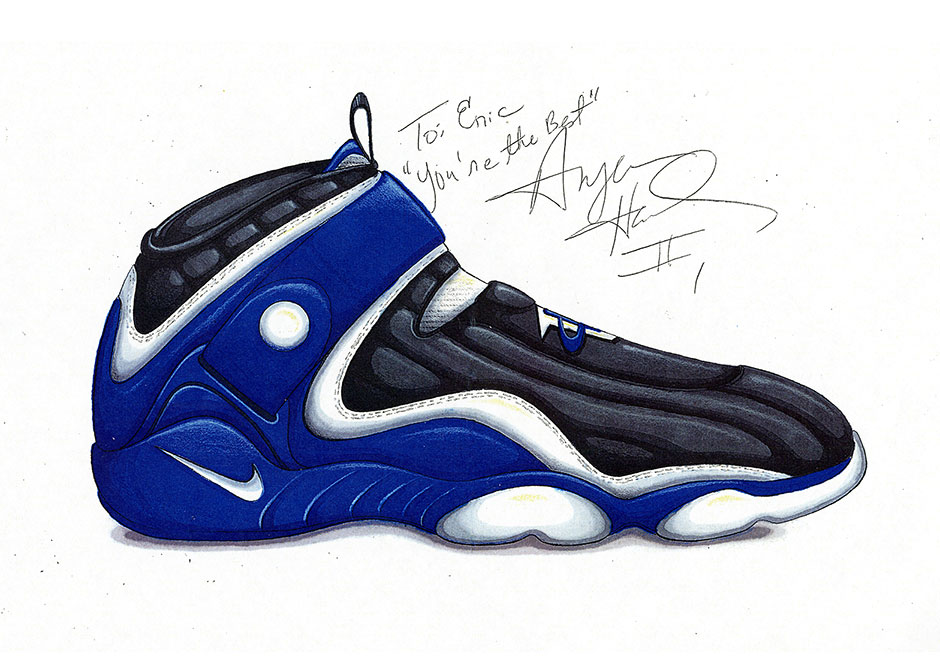 PRICE
1998 OG: $129.99 (about $215 in 2021)
2006 Retro: $140 (about $187 in 2021)
2017 Retro: $160 (about $176 in 2021)
Adjusted for inflation, the Penny IV has gotten cheaper over time.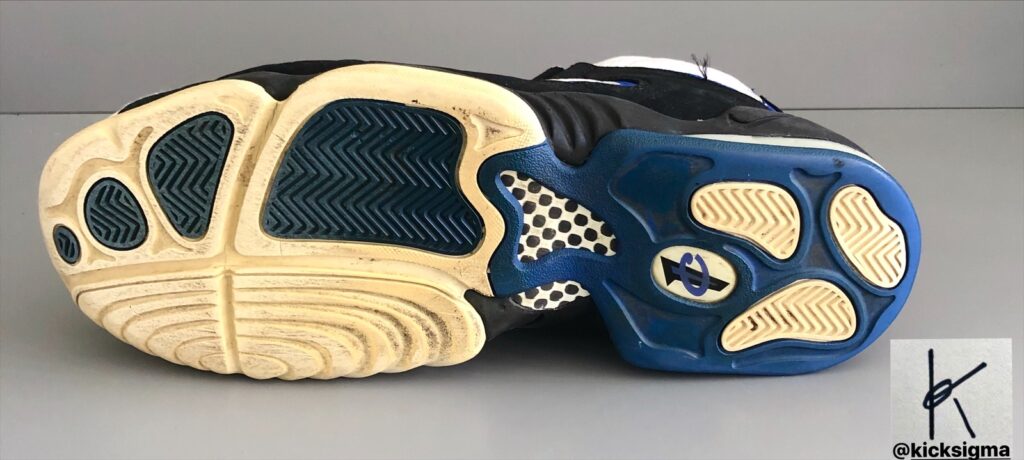 LEGACY
Penny pinching…
While it may sound like someone's meticulously maintained savings plan, it isn't. Instead it indicates the fate of the Penny line.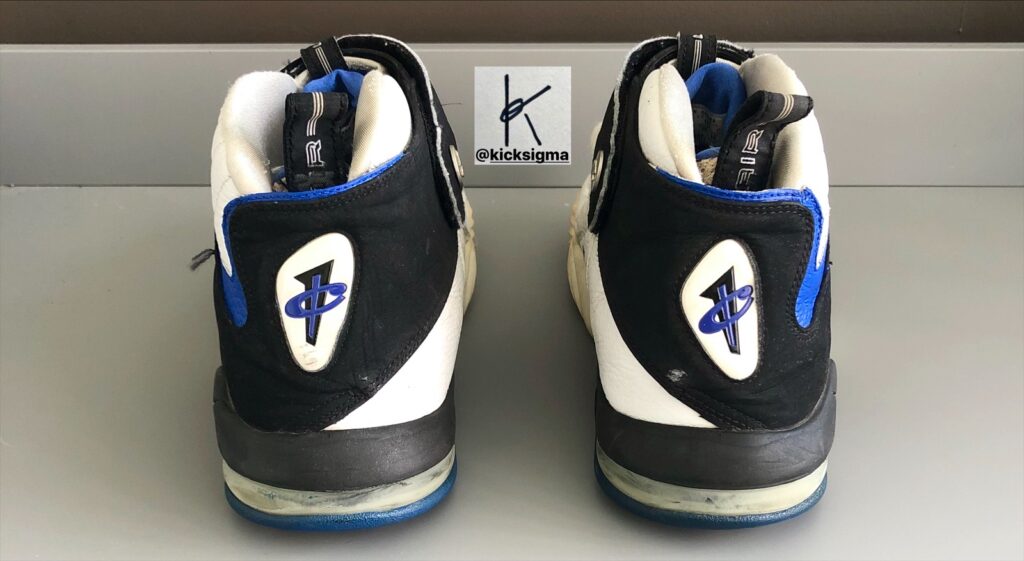 Rather than immediately discontinue the line, Nike continued to issue new releases of the Penny IV into the early 2000s in a variety of colorways.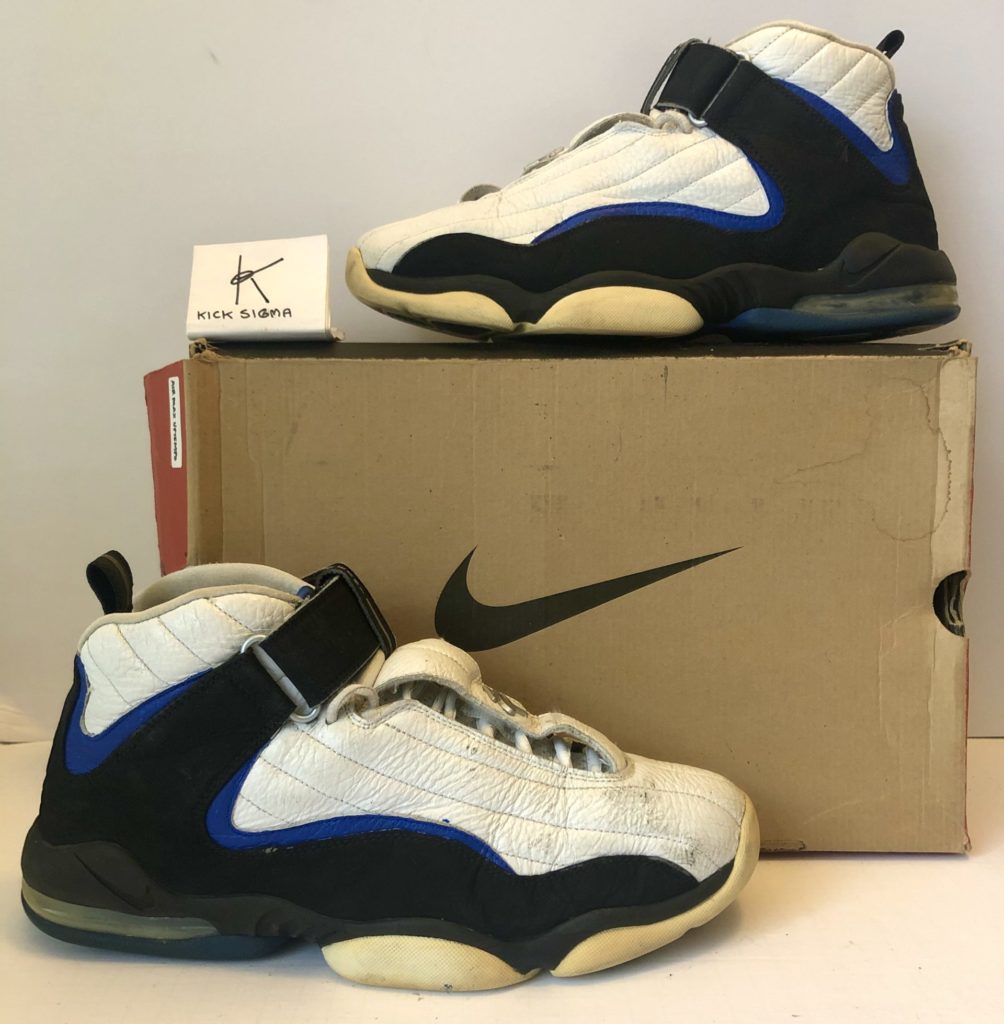 The new releases didn't save the Penny line however as Nike eventually cancelled the line, even going as far as to re-purpose the shoe originally intended to be the Penny V into the Garnett III. In the end it dealt with money. Maybe it was someone's meticulous savings plan after all…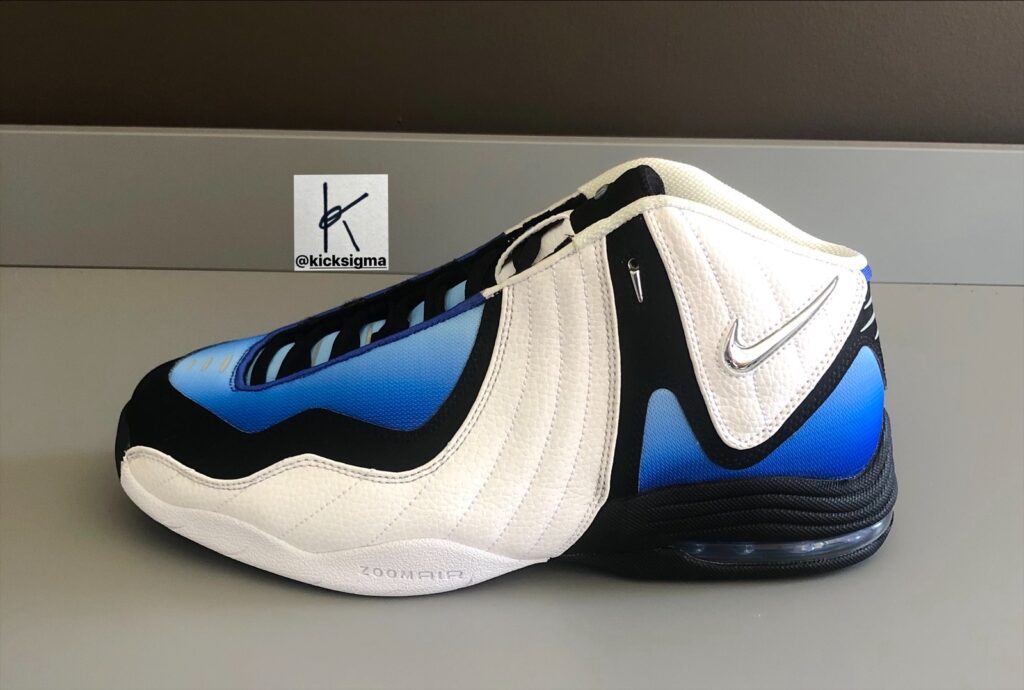 It wouldn't be until 2012 that the next Penny signature shoe, the Penny V, would release. By then, Penny had already retired from the NBA. The final member of the Penny line (so far), the Penny VI, would release in 2015.