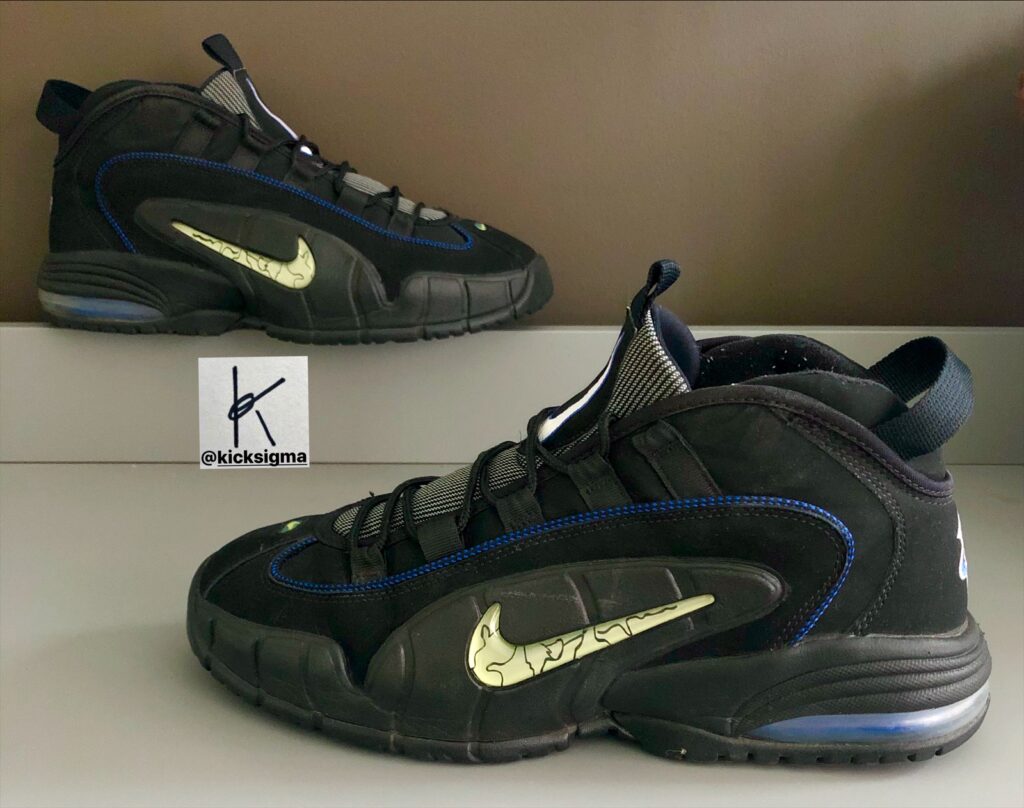 QUICK FACTS
Player: Anfernee "Penny" Hardaway
Colorway: black/royal
Original Release: 1995
Retro: 2014
Designer: Eric Avar
Release Type: General release
Weight: 14.8 ounces
We review products independently, but we may earn affiliate commission from purchases made through links on this page.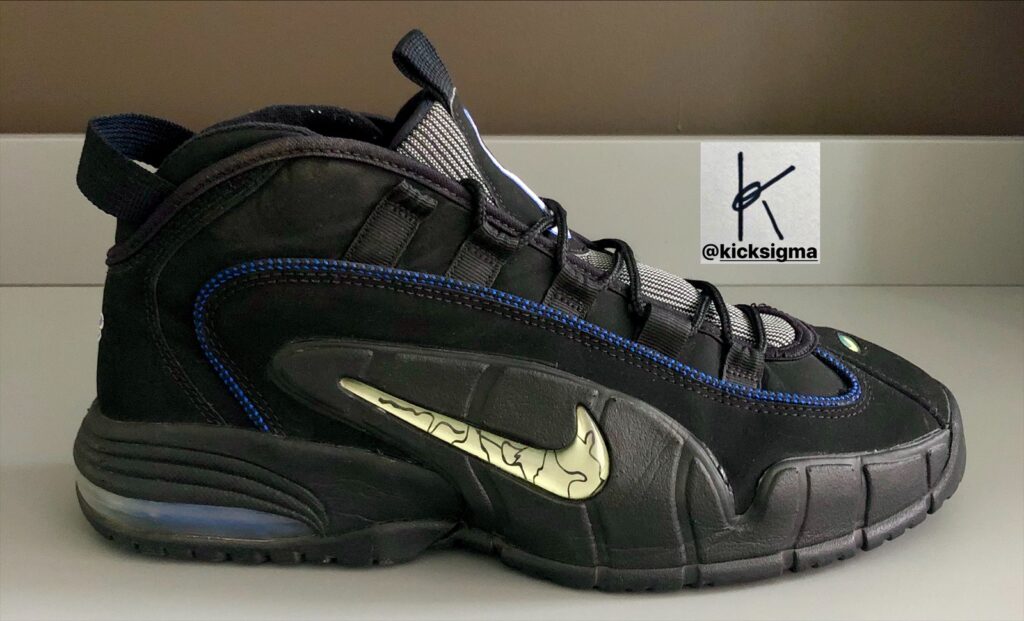 BACKGROUND
One of the most popular shoes in Nike history, the Air Max Penny released in late 1995 as Penny Hardaway's first official signature shoe and the beginning of one of the most iconic signature sneaker lines in history.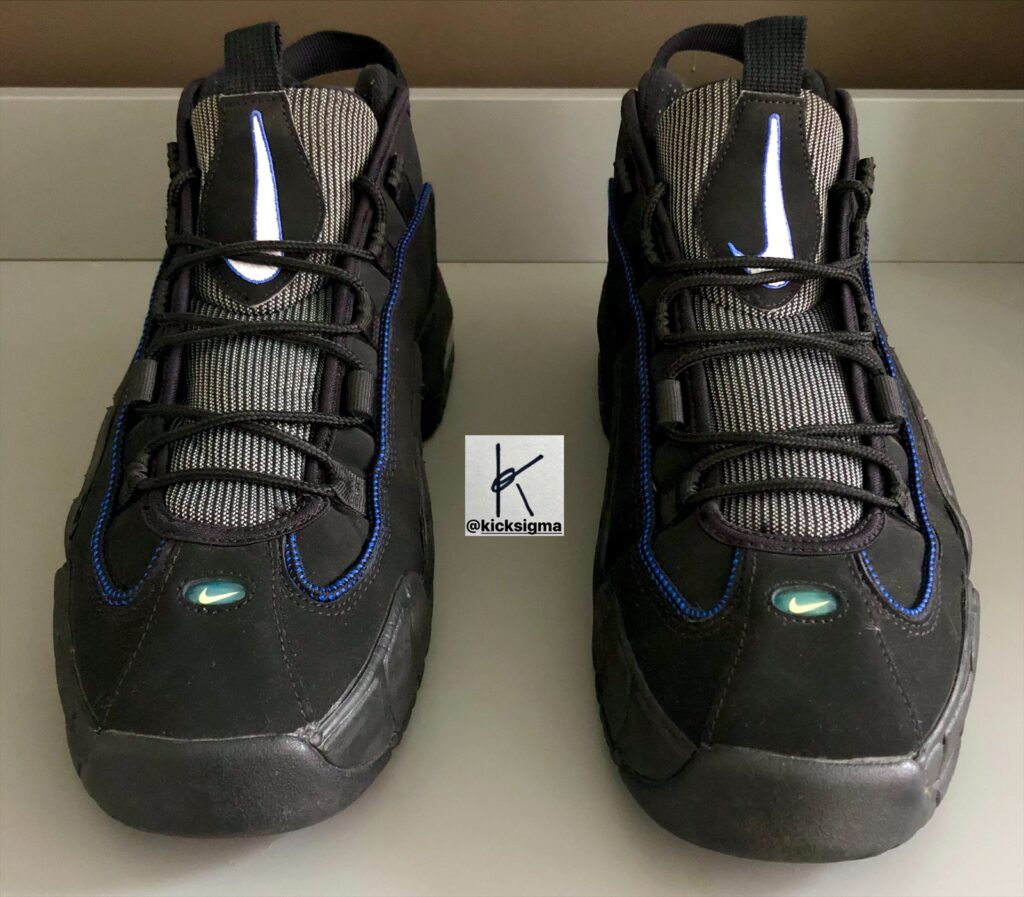 Also known as the Penny 1, the Air Max Penny released in three original colorways, the classic black/white/royal "Orlando" colorway which was retroed in 2000, 2006 and 2011, a white/royal "Home" colorway which has yet to be retroed, and this black/royal "All-Star" colorway which was retroed in 2014.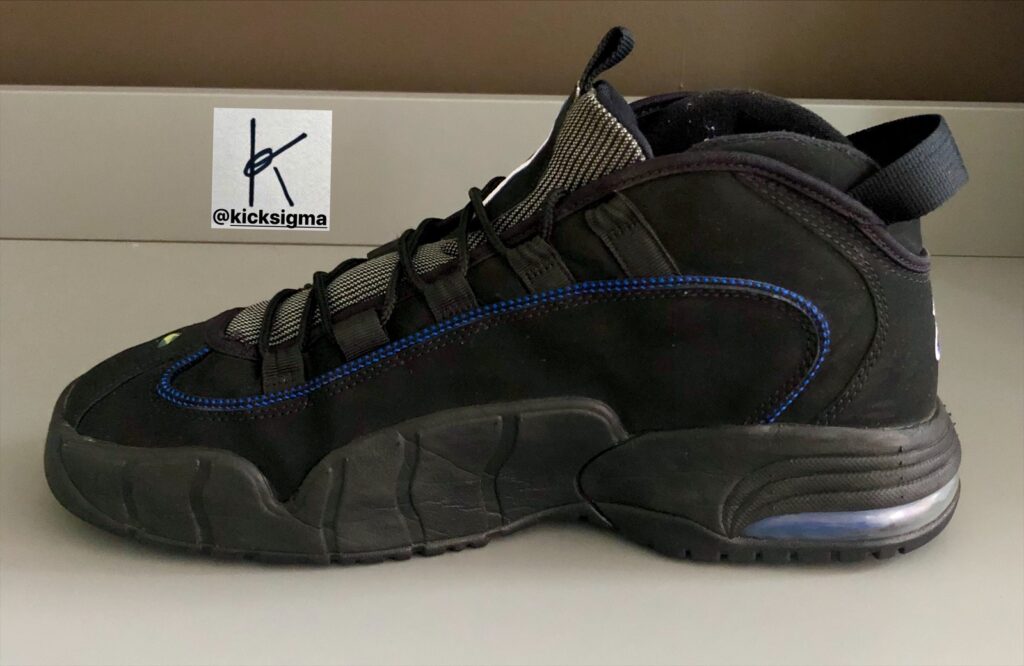 Penny would wear the black/royal colorway during the 1996 NBA All-Star Game, hence the nickname, and he would later wear this same colorway for road games during the 1996 playoffs.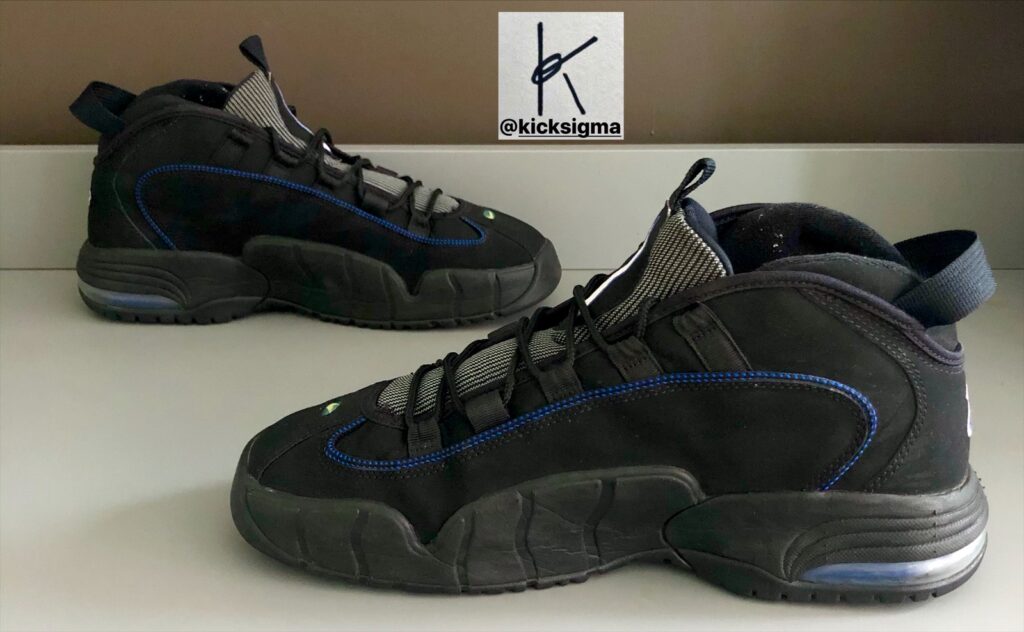 DESIGN FEATURES
Created by Nike designer Eric Avar, the Air Max Penny fit squarely into the Uptempo category in that it was designed for a player that was bigger than a typical guard but more nimble than a post player, despite not carrying the Uptempo name.
The Air Max Penny featured a Durabuck and propylene upper with a nylon webbing speed lacing system. The shoe incorporated Air Max 2 technology in the heel, in which the Air sole consisted of multiple chambers of pressurized gas, each with different PSI, and Zoom Air (then called Tensile Air) in the forefoot for low-to-the-ground lightweight cushioning.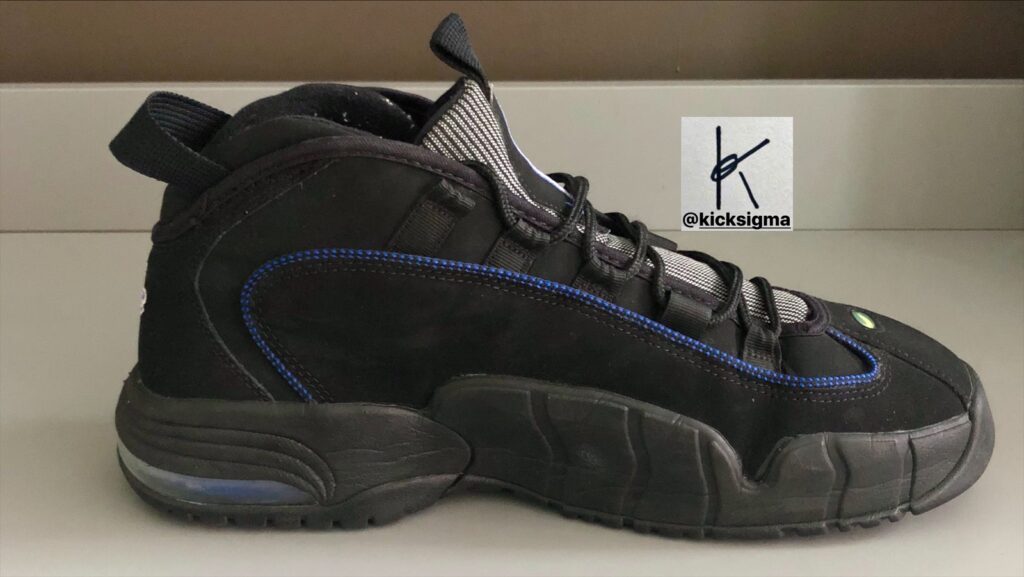 The Air Max Penny also featured a distinctive Phylon support wing on the side, a material that served as a precursor to Foamposite material that would debut two years later. The wing was inspired by an eagle's wing.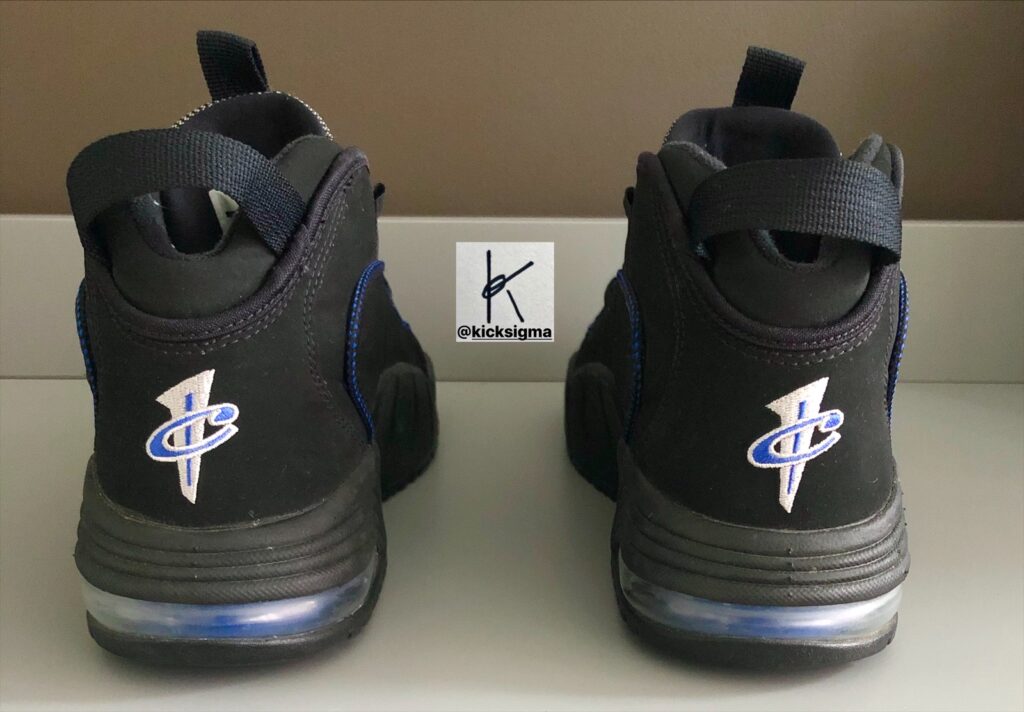 From a performance standpoint, the Air Max Penny was mediocre. The Air sole unit provided excellent cushioning but the upper was inflexible and took a long time to break in, especially around the arch. This made the shoe uncomfortable to play in when new. In addition, the tongue was flimsy and short, meaning that the shoe lacked support around the ankle.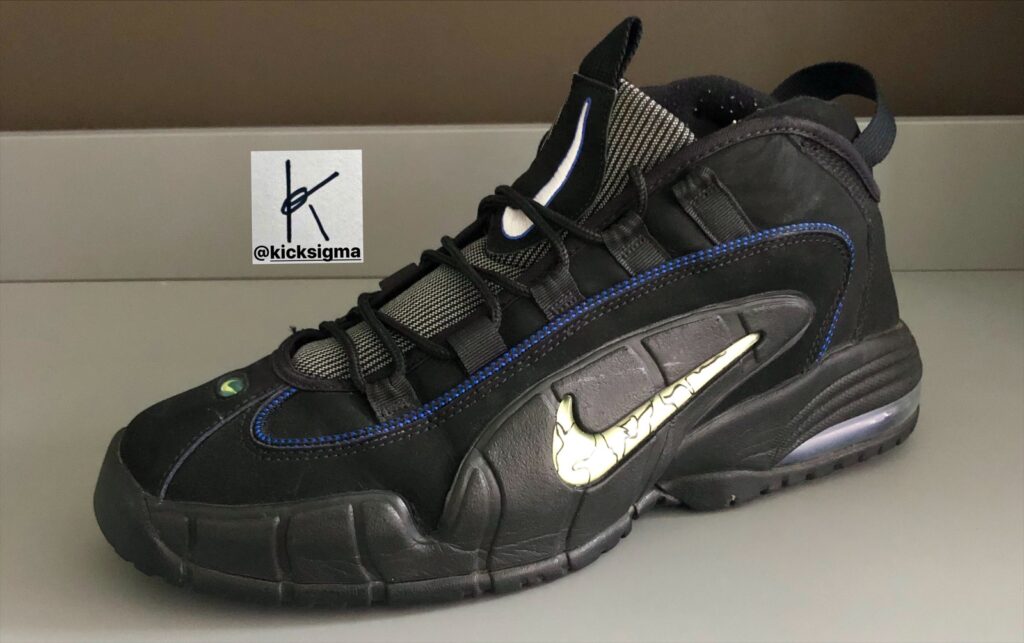 Penny Hardaway wore a custom version of the shoe with a longer, more padded tongue as well as a slightly altered lacing system for more ankle support.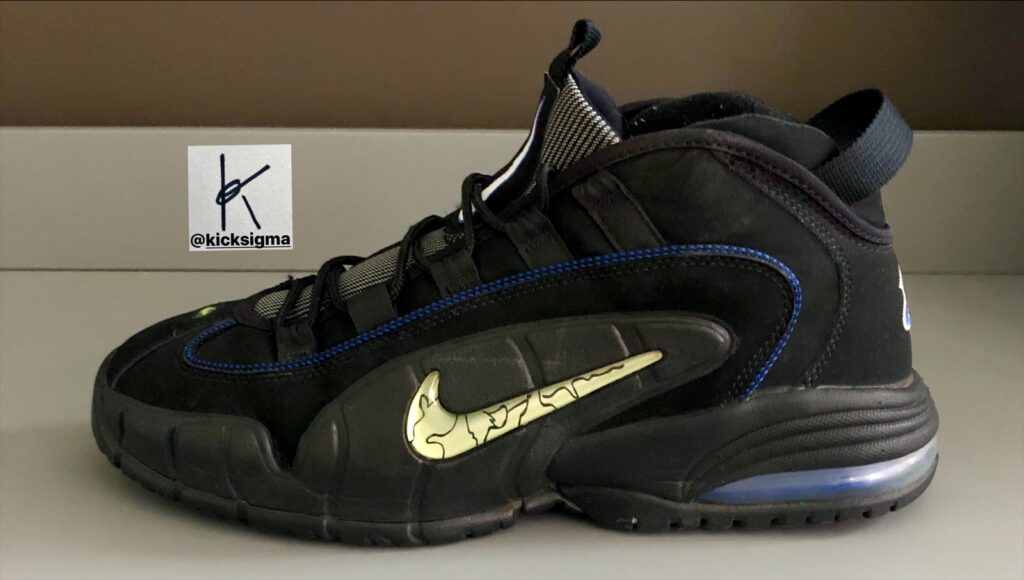 The performance shortcomings however did not affect sales as the Air Max Penny was an instant success in the USA and internationally and remains one of the most coveted sneakers in the Penny line.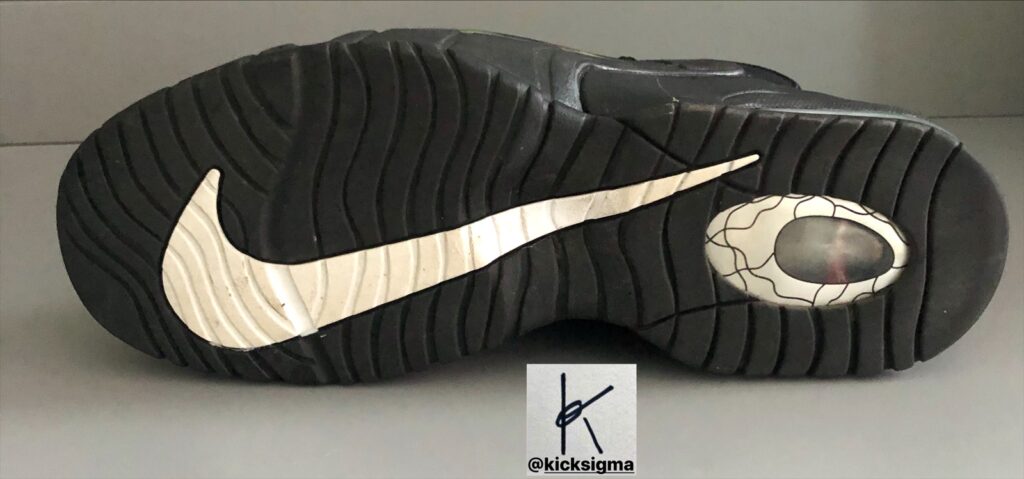 PRICE
In 1995, the Air Max Penny retailed at $134.99 (about $226 in 2020). The 2014 retro retailed at $140 (about $151 in 2020), meaning that the Air Max Penny has gotten significantly cheaper over time when adjusted for inflation.