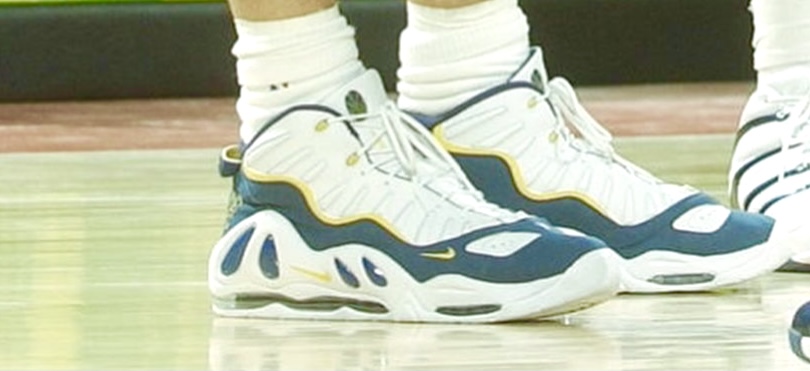 We review products independently, but we may earn affiliate commissions from purchases made through links on this page.
Who do you think of when you think of the Air Max Uptempo 3? Most would say Scottie Pippen. While not an official signature shoe, the Air Max Uptempo 3 was originally endorsed by Pippen in 1997.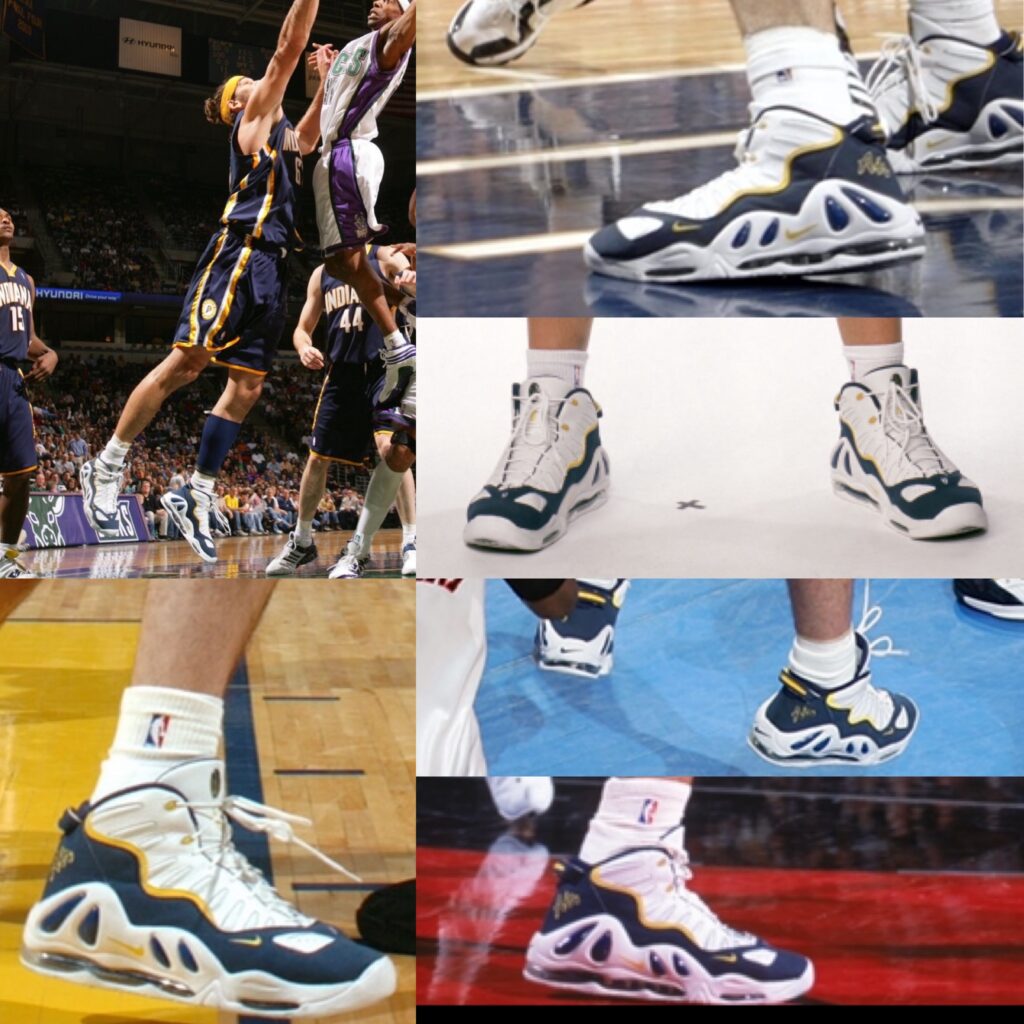 Nevertheless, the shoe was worn by countless players throughout the NBA and NCAA during its initial run. One of those players was Scot Pollard, who has perhaps the most intriguing story about this shoe.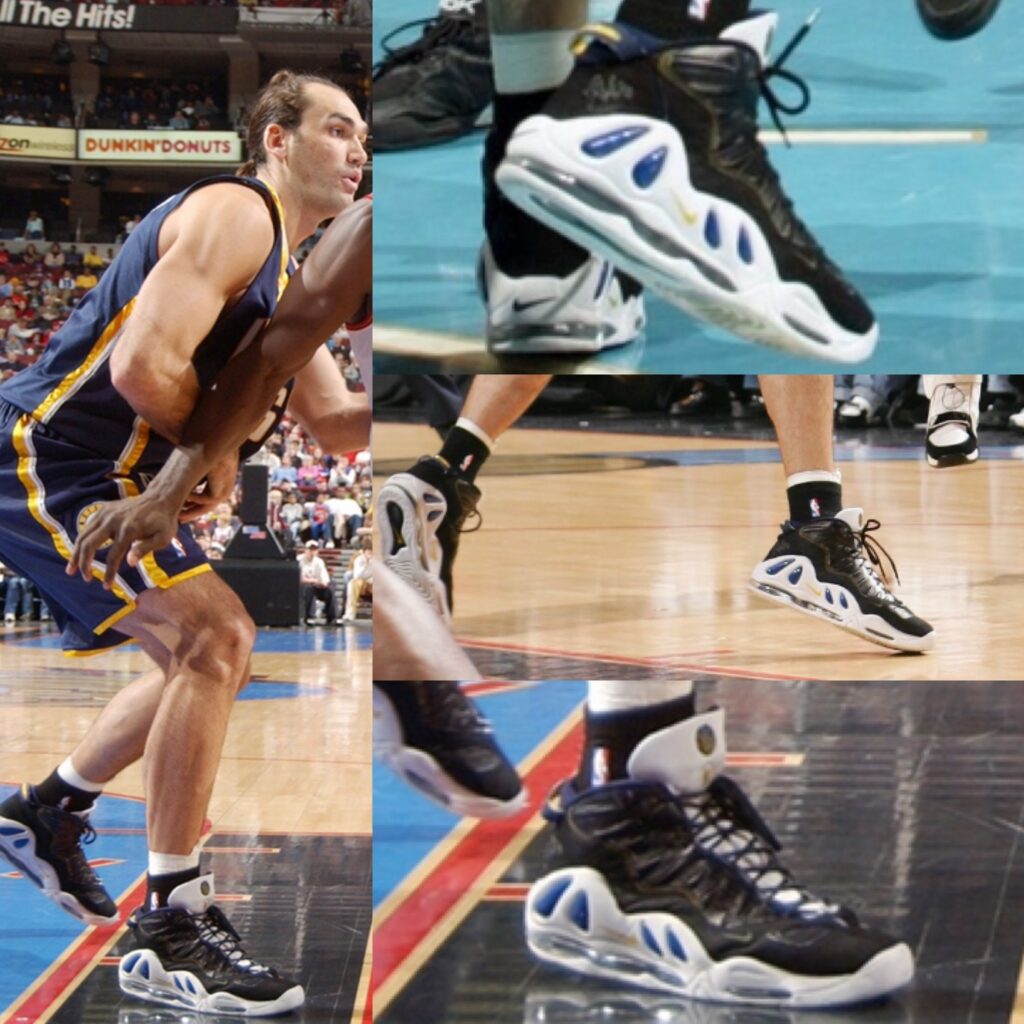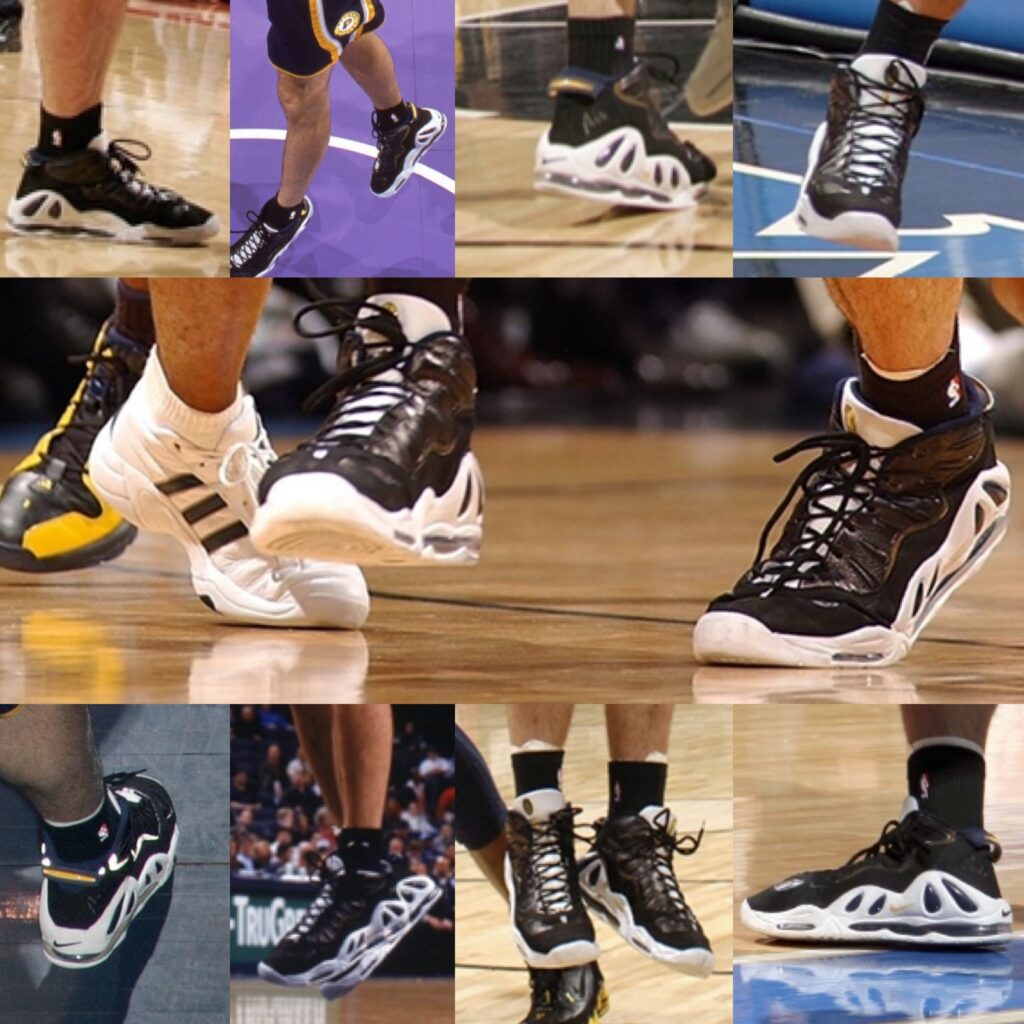 Pollard first wore the Air Max Uptempo 3 in 1997 while in college at Kansas. After being drafted to the NBA that same year, he spent the early part of his career in various Nike silhouettes.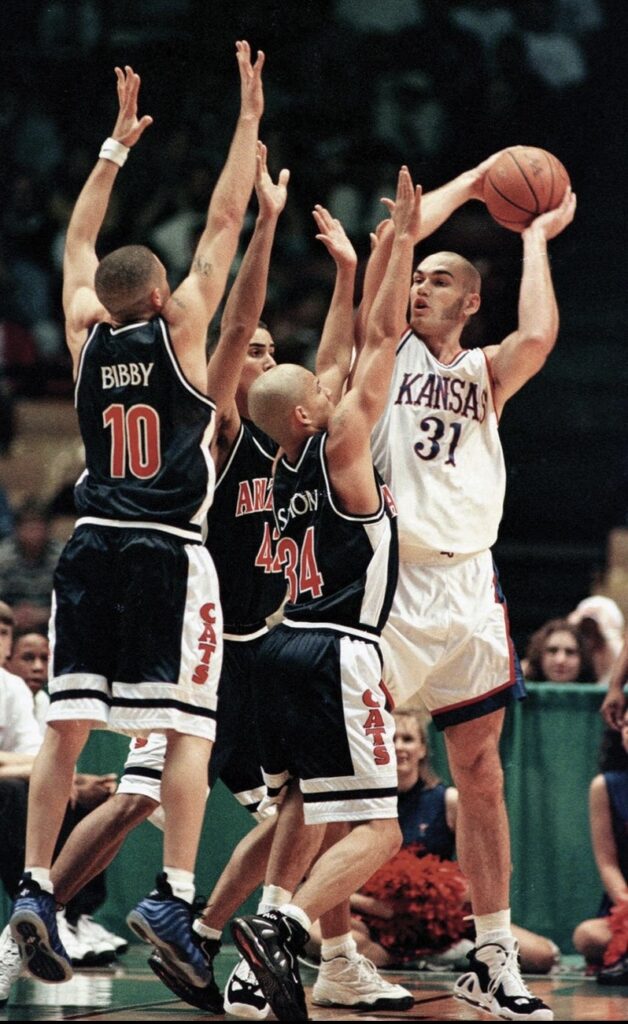 By 2003 however, Pollard was back in the Air Max Uptempo 3, this time in various PE colorways. Moreover, he would continue to wear these PEs until 2008, when he retired as an NBA champion.
Since the Air Max Uptempo 3 released in '97 and didn't retro for the first time until 2010 (renamed the Air Max Uptempo 97), it means that Pollard wore his PEs while the shoe was not in production or available to the general public.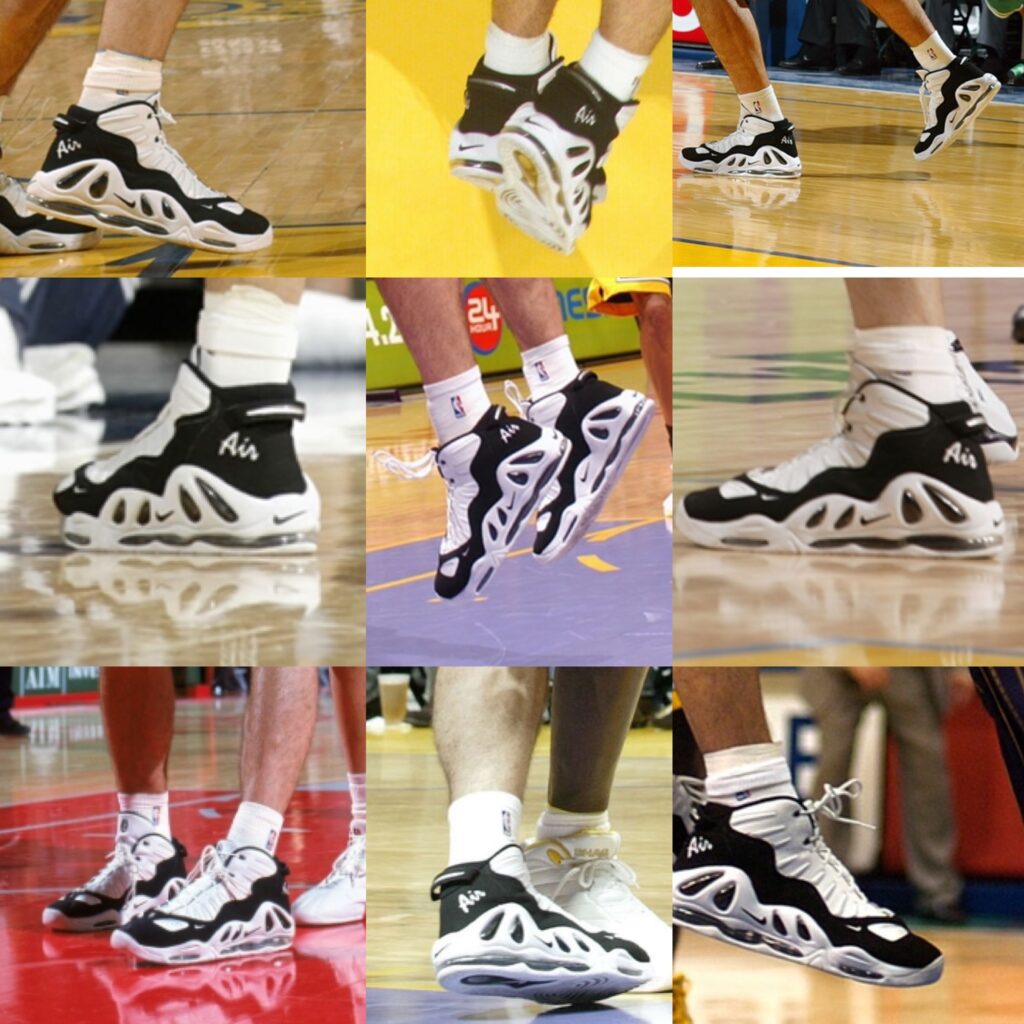 Pollard explained on our Instagram why he had the rare opportunity to receive multiple Air Max Uptempo 3 PEs at a time when no one else had them:
"I have odd sized and wide feet. Nikes are typically narrow. So I picked out a style of shoe I liked best and they (Nike) molded my feet. Since I was no MJ I didn't get to change styles so I wore those until my career ended. Still have my last game worn pair. It's the grey ones…"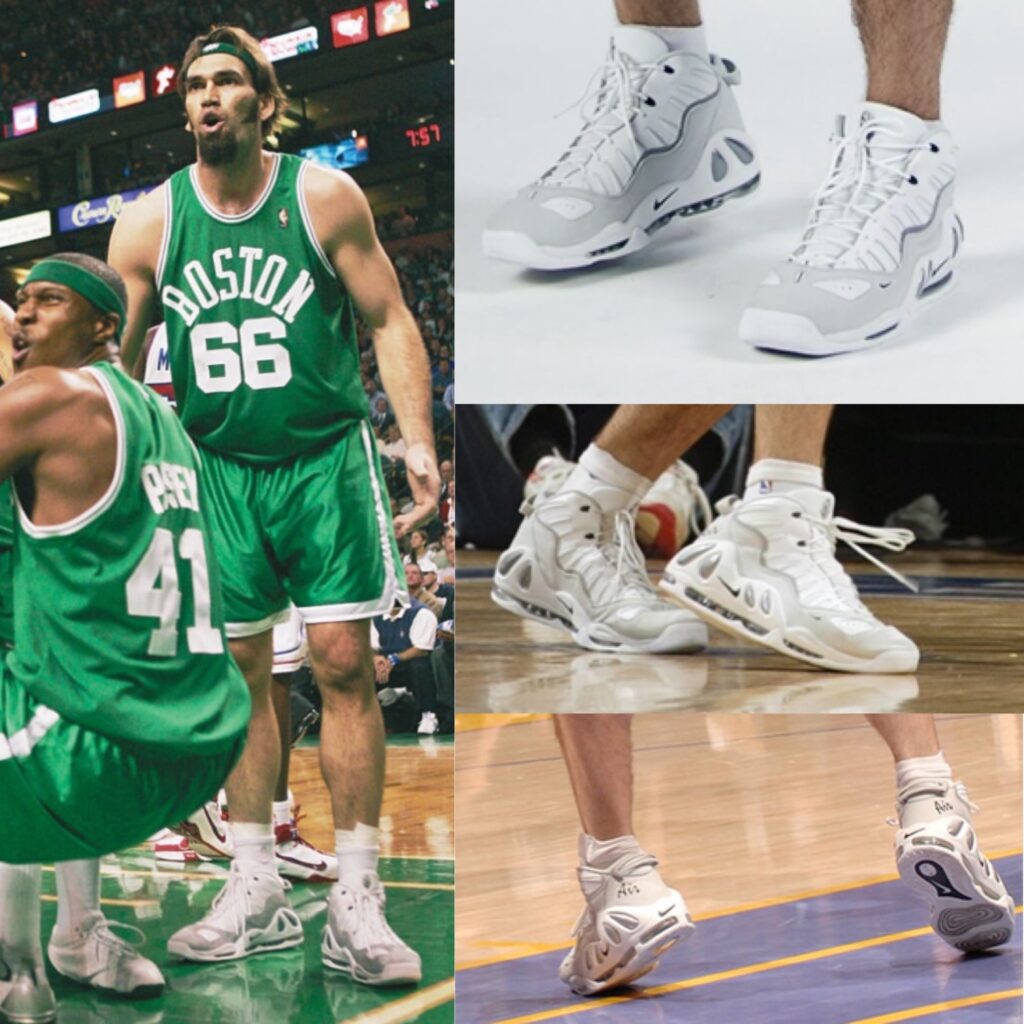 As far as having input on the colorways:
"they (the colorways) matched team colors. At the time it was required to have the teams shoes match each other so that was also out of my hands…(Nike used the) same mold. Made shoes for whatever color scheme needed to be."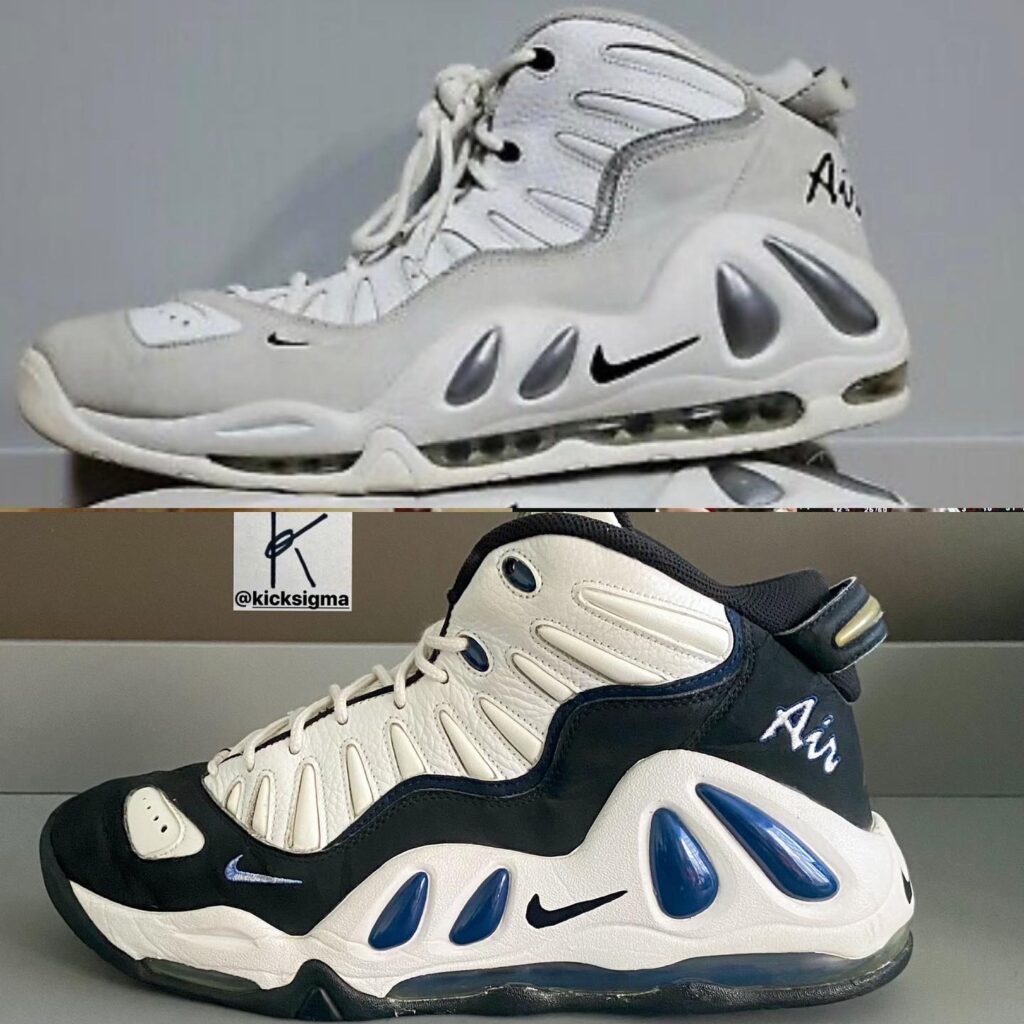 Pollard wore Air Max Uptempo 3 PEs while with the Indiana Pacers, Cleveland Cavaliers and Boston Celtics.